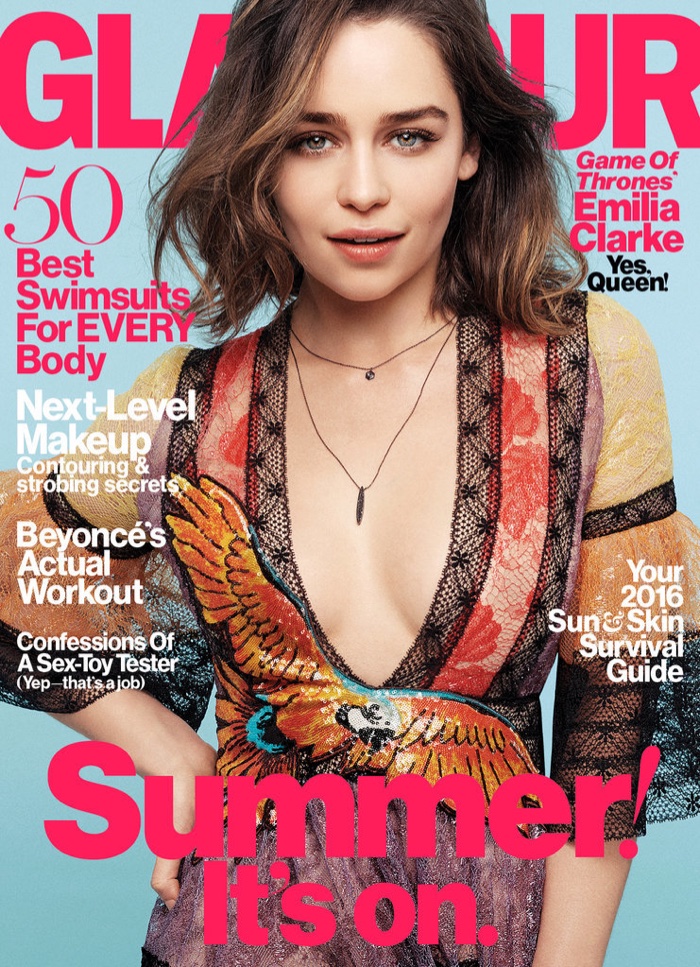 'Game of Thrones' actress Emilia Clarke graces the May 2016 cover of Glamour Magazine, wearing a multi-colored Gucci dress. Photographed by Steven Pan, the British star looks as romantic as ever in floral print dresses from the likes of Marc Jacobs, Rochas and Red Valentino.
In her interview, Emilia talks about 'Game of Thrones' being for more than just men. "I love that so many women watch the show. If you look at Game of Thrones on face value — blood, tits, dragons, swearwords — you're like, 'Oh, this must be for guys.' But if you take that away, the story lines are fascinating depictions of the struggle for power. And women are in on that conversation."
Related: The Women of 'Game of Thrones' Land Major EW Covers
Emilia Clarke – Glamour Magazine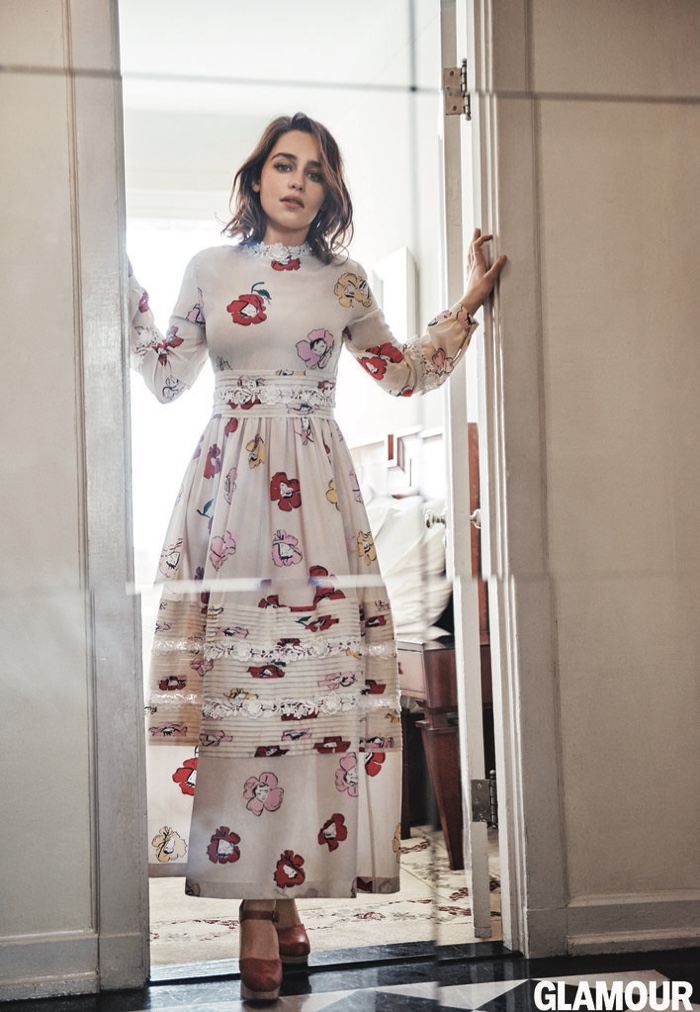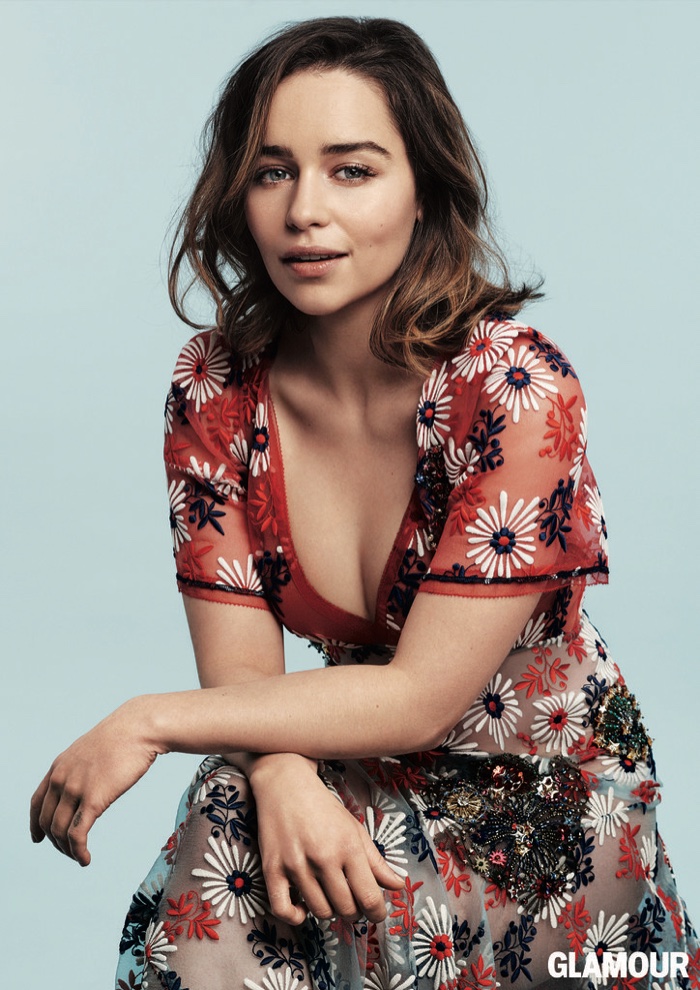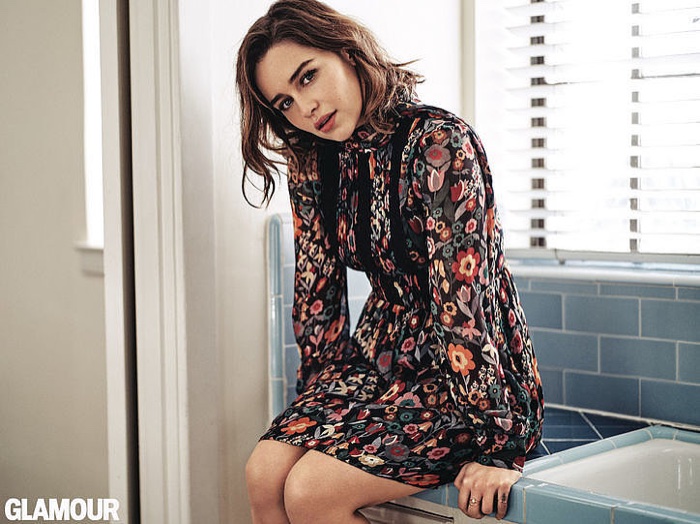 Emilia Clarke – 'Me Before You'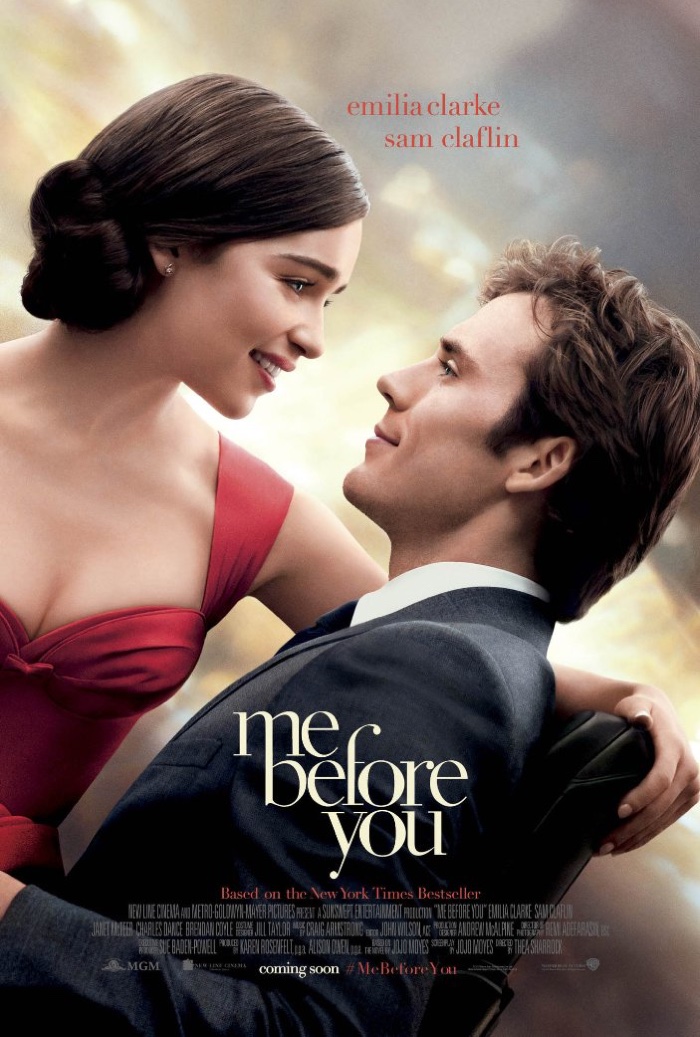 Besides starring on the upcoming sixth season of 'Game of Thrones', Emilia Clarke will also appear in the romantic film 'Me Before You'. Acting alongside Sam Claflin, the actress takes on the role of Lou who takes care of a recently paralyzed man (Claflin) who she eventually falls in love with. The movie also stars Jenna Coleman, Matthew Lewis, Charles Dance and Brendan Coyle. Check out the trailer below.