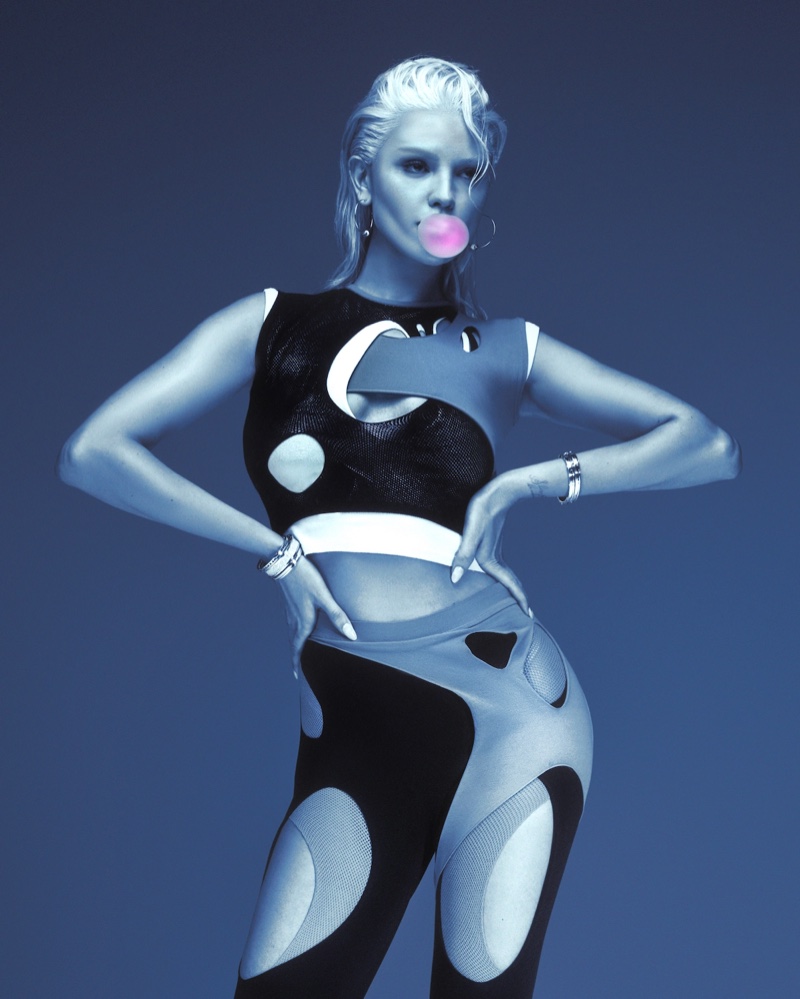 Mexican actress Eiza Gonzalez transforms into a platinum blonde for a fashion shoot featured in V Magazine's summer 2022 #136 issue. In photographs taken by Jack Bridgland, the previously dark-haired stunner reveals light-colored tresses. The star of Ambulance channels rebellious style in designer looks.
Eiza Gonzalez for V Magazine Issue #136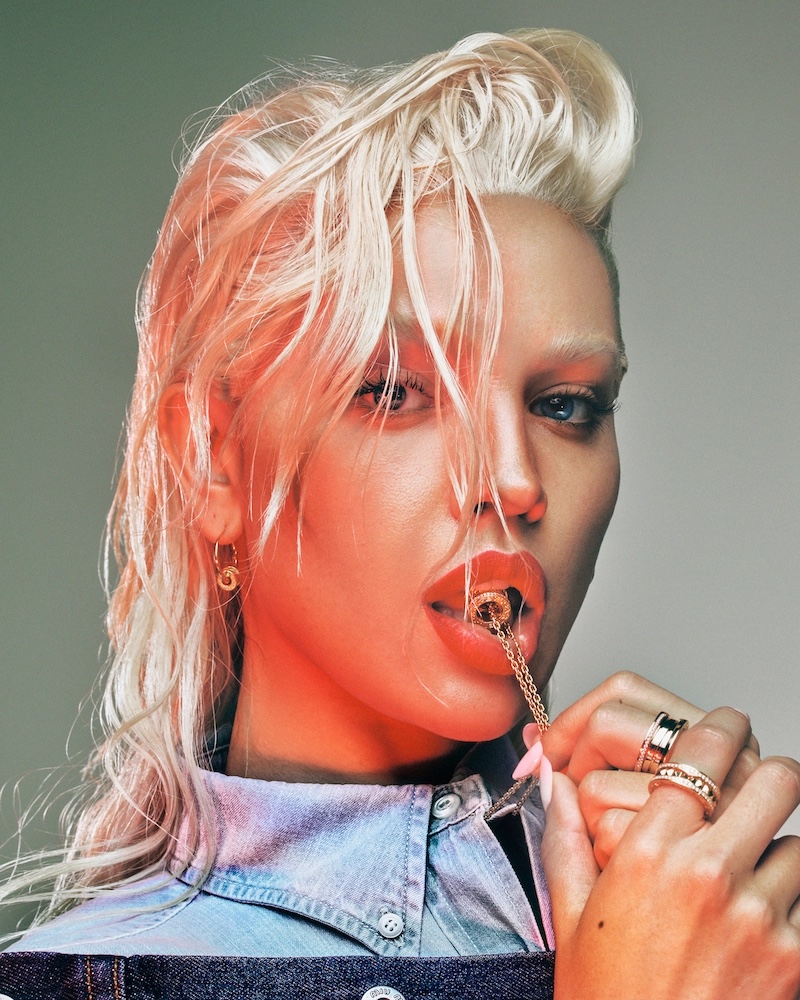 Eiza Gonzalez is also the first Latina to serve in the role of Bulgari ambassador and wears the brand's jewelry in the feature. Stylist Anna Trevelyan chooses the actress's clothing from various brands, including Miu Miu, Prada, Loewe, and others. She shines in every image, whether she is wearing crop tops, denim separates, or leggings.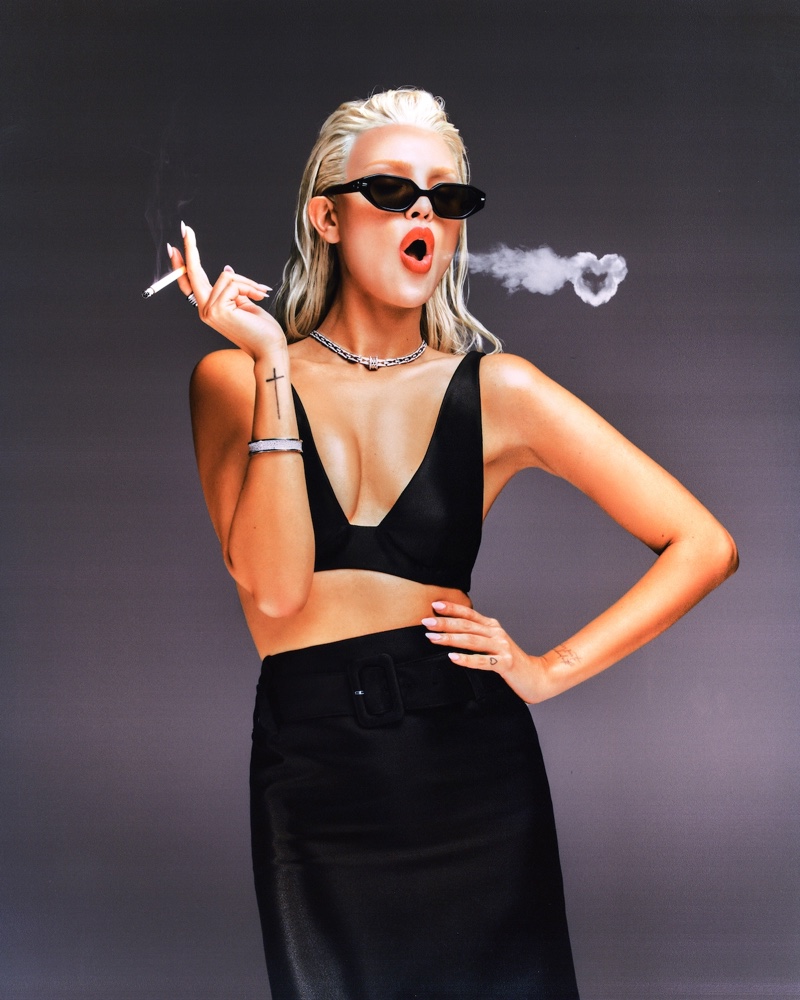 I've always wanted to work with V Magazine for a very long time, so I was happy to be shooting for you because it's very rare [that] I find people who understand how to push me to a different place. Especially as a Latin woman, there's a predisposed idea [of us], but I feel like the times are changing and so is fashion and people are becoming a bit more ballsy and pushing boundaries—but V has been doing it for a very long time. I called Jack [Bridgland] the day before and I was like, "I really wanna bleach my hair and eyebrows, and he's like, 'Oh my God, really?' and even on the day of, they were on the fence, [but] I was like, 'Let's just do it. It's gonna be so cool!'

Eiza Gonzalez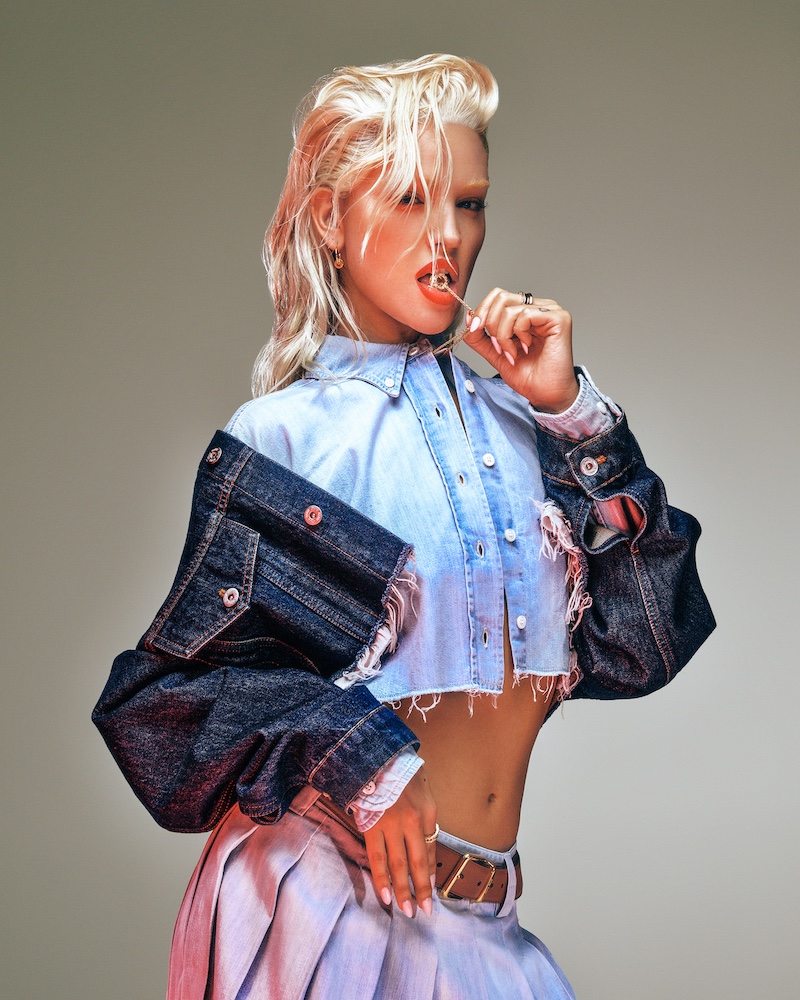 Porsche Poon did the star's glam makeup, and Simone Cummings did her manicure. Franco Gobbi was responsible for creating her sleek blonde tresses, matching her bleached eyebrows. Eiza Gonzalez discusses her cross-over to Hollywood, her role in the film Ambulance, and her hair transformation in an interview with Kevin Ponce.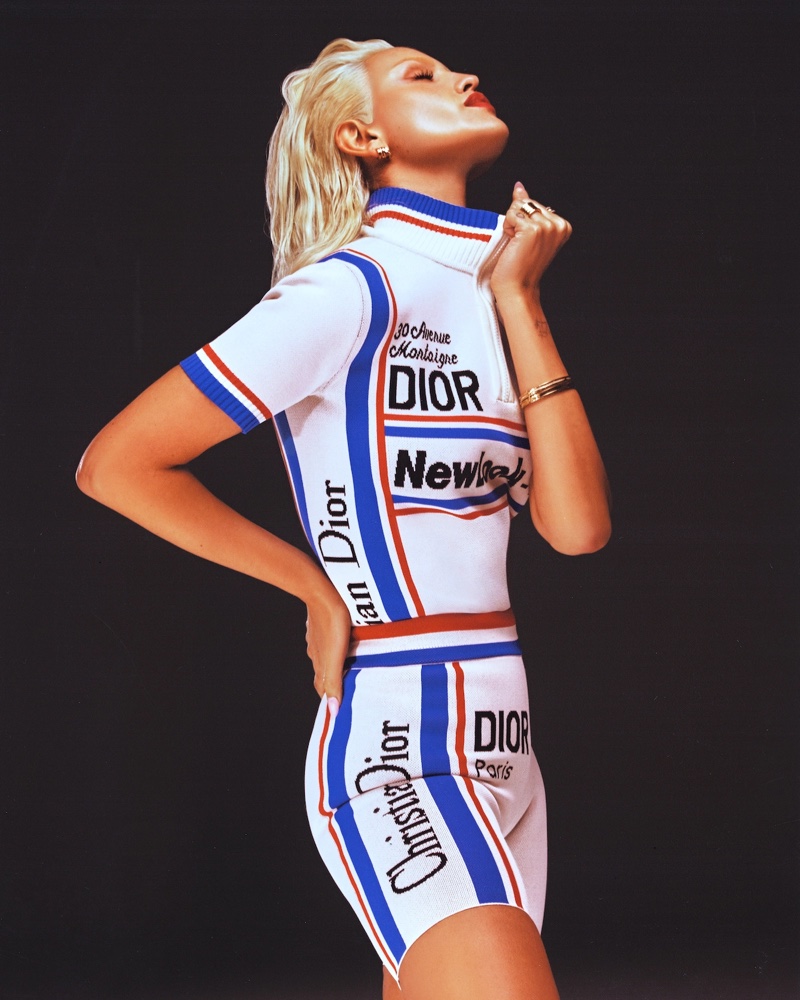 Eiza Gonzalez on breaking Latina stereotypes:
"For the longest time, people saw me as just a bombshell because I starred in certain roles due to the time we were in. I think that if I would've broken into the industry today, people would have a completely different point of view of me. I'm finally getting to a place in my career where I feel really comfortable with what I'm doing."