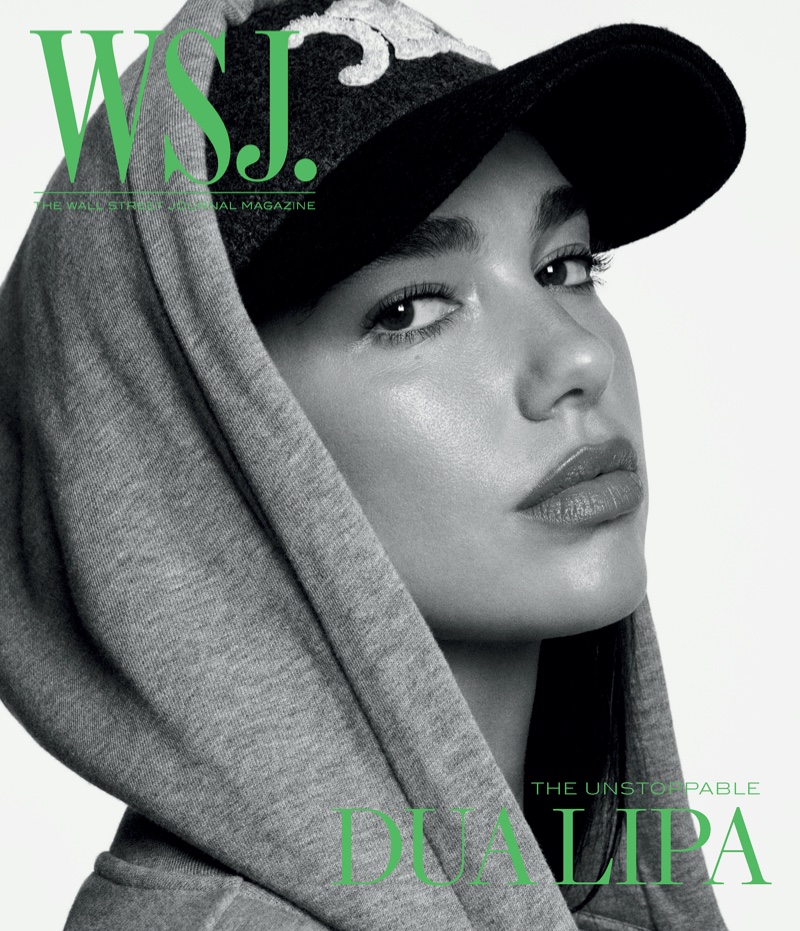 Dua Lipa is ready for her closeup on WSJ. Magazine January 2022 digital cover. Captured by Daniel Jackson in black and white, she wears a Celine hoodie and cap. For accompanying images, Dua shows off casual ensembles from designer brands.
Digital Cover Shoot: Dua Lipa for WSJ. Magazine January 2022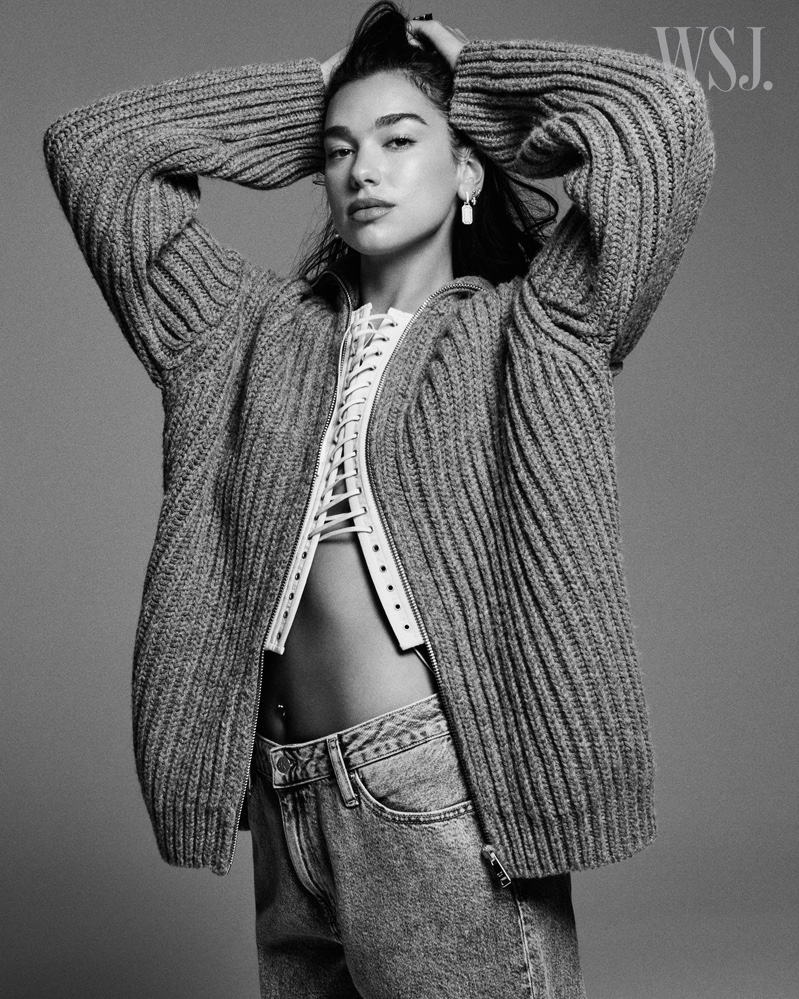 Stylist Lorenzo Posocco features leading labels such as Gucci, Balenciaga, and Calvin Klein. From jeans to knitwear and crop tops, the singer impresses in every look. For beauty, hairstylist Jennifer Yepez works on her dark tresses with glam makeup by Samantha Lau and Mei Kawajiri on manicure.
Related: Dua Lipa Designs 90s-Inspired Styles for PUMA 'Flutur' Collection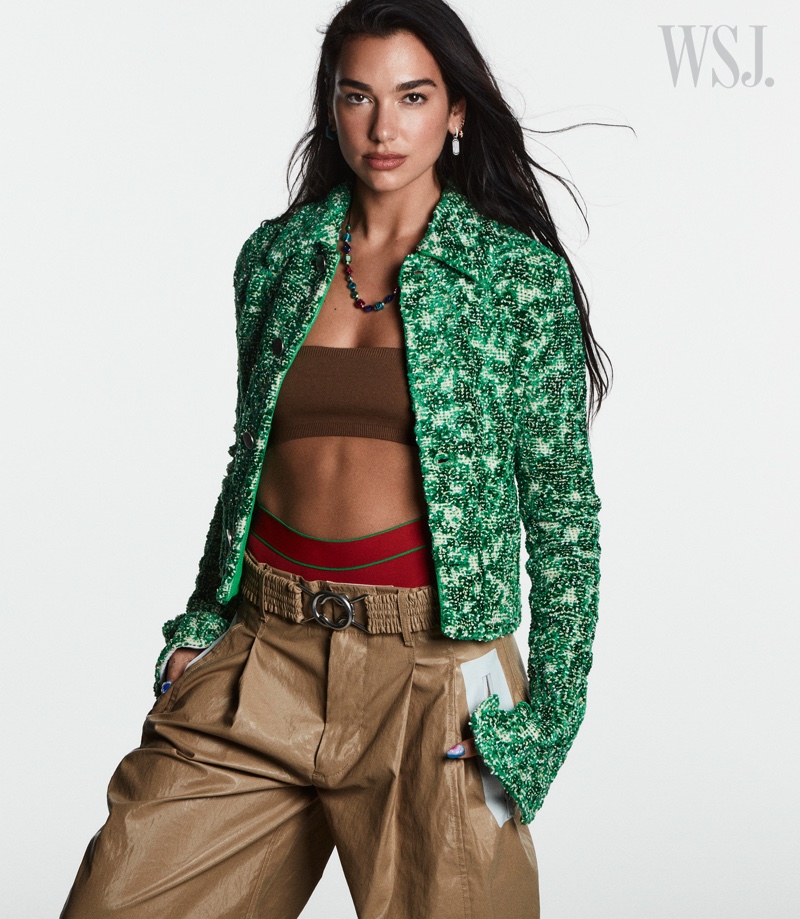 She talks about new music, meteoric rise to fame, and upcoming acting role in her interview.
"Something that I've realized over time is how little people actually know," Dua says about keeping her relationship details private. "I've made peace with the fact that people can think what they want to think, but no one really, truly knows what's happening behind closed doors. My circle's really tight, my family and my friends keep me so grounded, and it gives me some kind of comfort that not everything is out there that would take away from your life and privacy."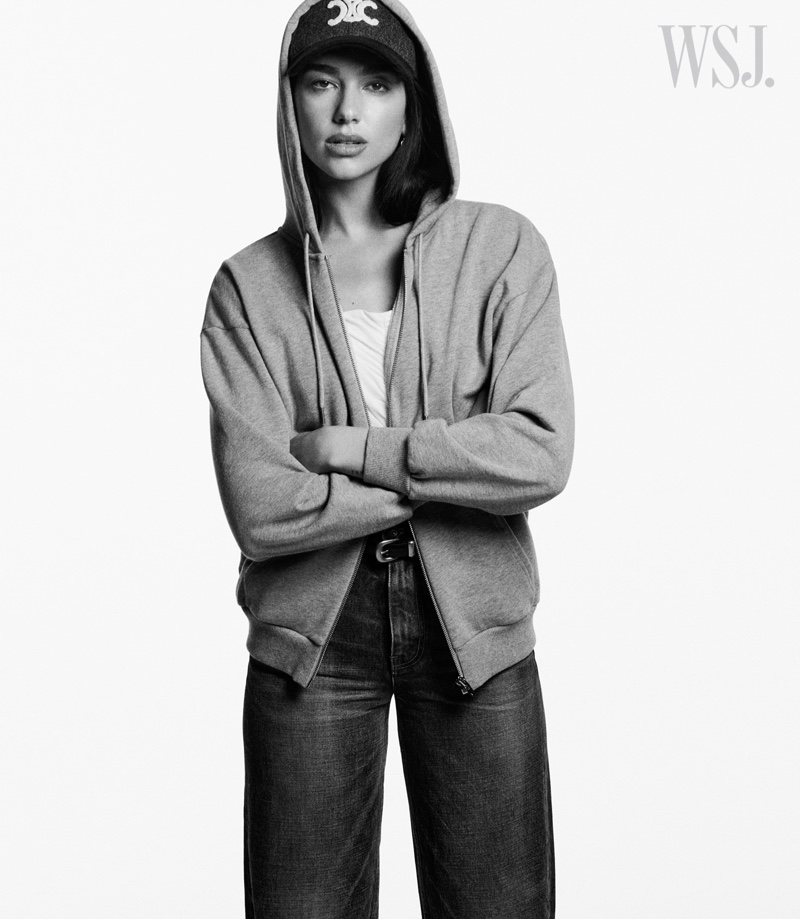 "Everybody was saying 'Oh, isn't this so similar to making a music video?' but it's not at all," she shares about her upcoming role in Matthew Vaughn's Argylle. "In a music video, you really play to the camera, whereas in film, you have to forget the camera and get into character."