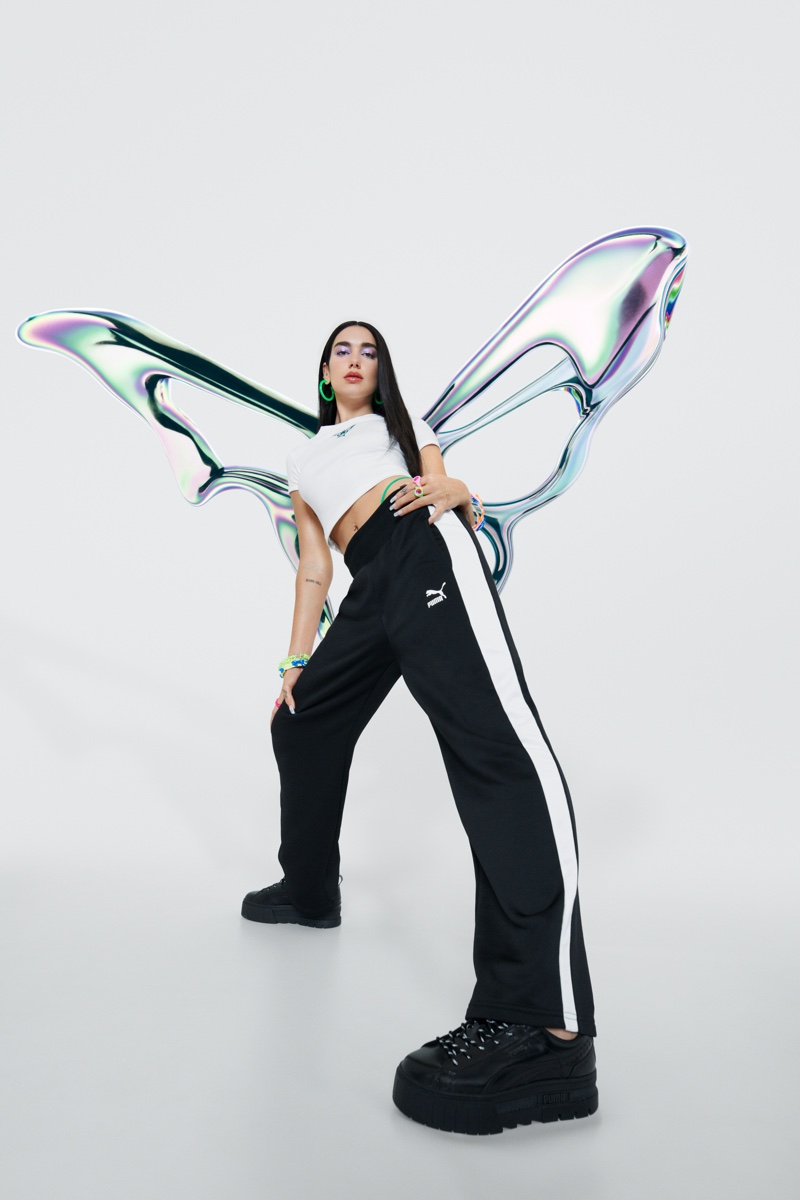 PUMA ambassador Dua Lipa teams up with the brand to co-design a limited-edition collaboration called Flutur. Inspired by 1990s style, a four-piece line previews a full collection coming in 2022. Photographer Daniel Sannwald captures Dua for the accompanying campaign images.
Captured against a white backdrop, she poses with butterfly and chrysalis motifs for a psychedelic effect. The collaboration includes a new logo, combining Dua's name and the PUMA formstrip, morphing into an iridescent butterfly. The Flutur capsule collection drops on December 18th globally on PUMA.com.
Related: Dua Lipa Strikes a Pose for PUMA Suede Mayu Campaign
The iridescent logo is the collection's focal point, which is primarily seen on the easy-to-wear silhouettes such as black and white baby tees and an oversized black hoodie. The Mayze, one of Dua Lipa's favorite PUMA shoes, is the star of the PUMA x Dua Lipa "Flutur" capsule.
PUMA Flutur Capsule Collection Campaign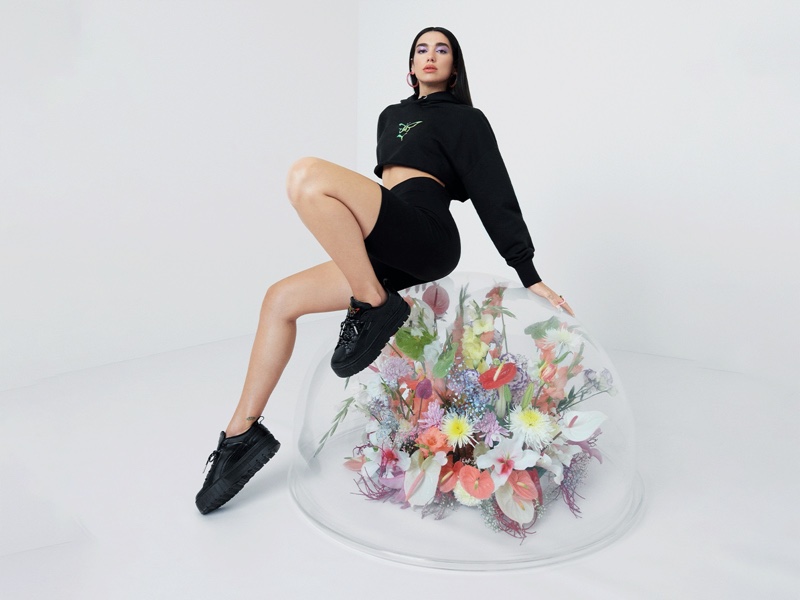 The Mayze Flutur in triple-black leather features zig-zag stitching on the formstip, a stacked midsole, Dua Lipa's signature logo on both the insole and tongue and two lace options. Lorenzo Posocco styles the shoot with Dua's signature dark hair by Chris Appleton and glam makeup by Samantha Eau.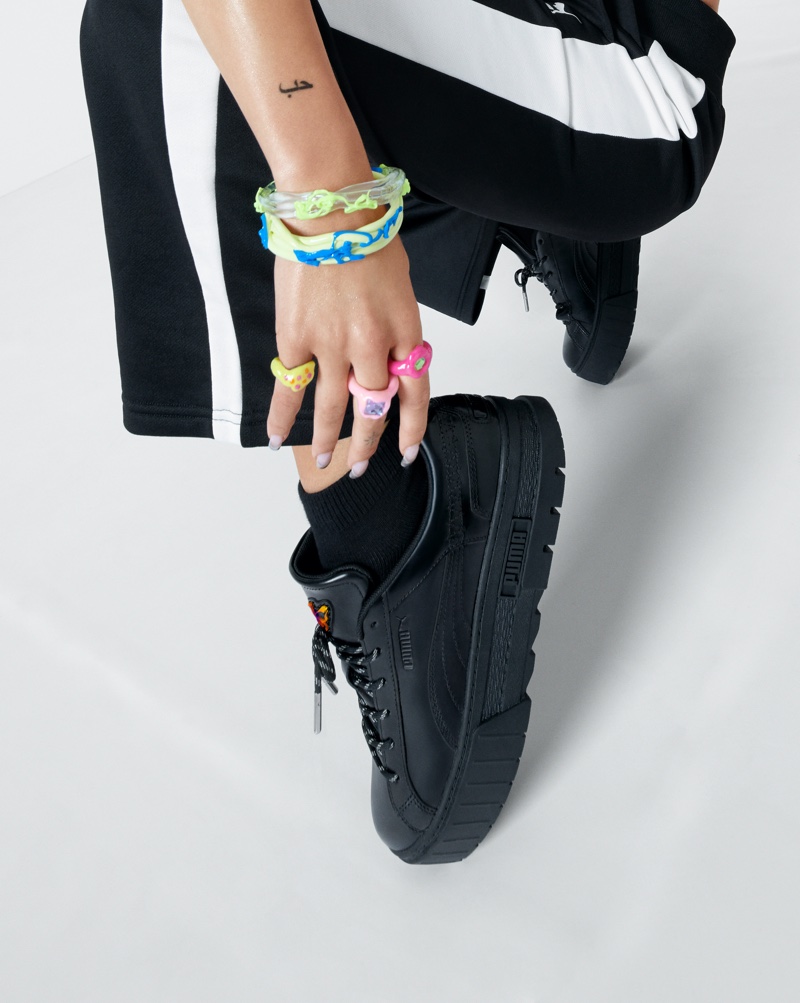 "For me butterflies are more than just beautiful creatures, they represent so much, like transformation, hope, and metamorphisis, over this past year the butterfly has become especially symbolic and meaningful to me," says Dua. "The name of the capsule, 'Flutur', is the Albanian word for butterfly. I chose it to pay homage to my heritage while also celebrating this new beginning with PUMA."

Dua Lipa