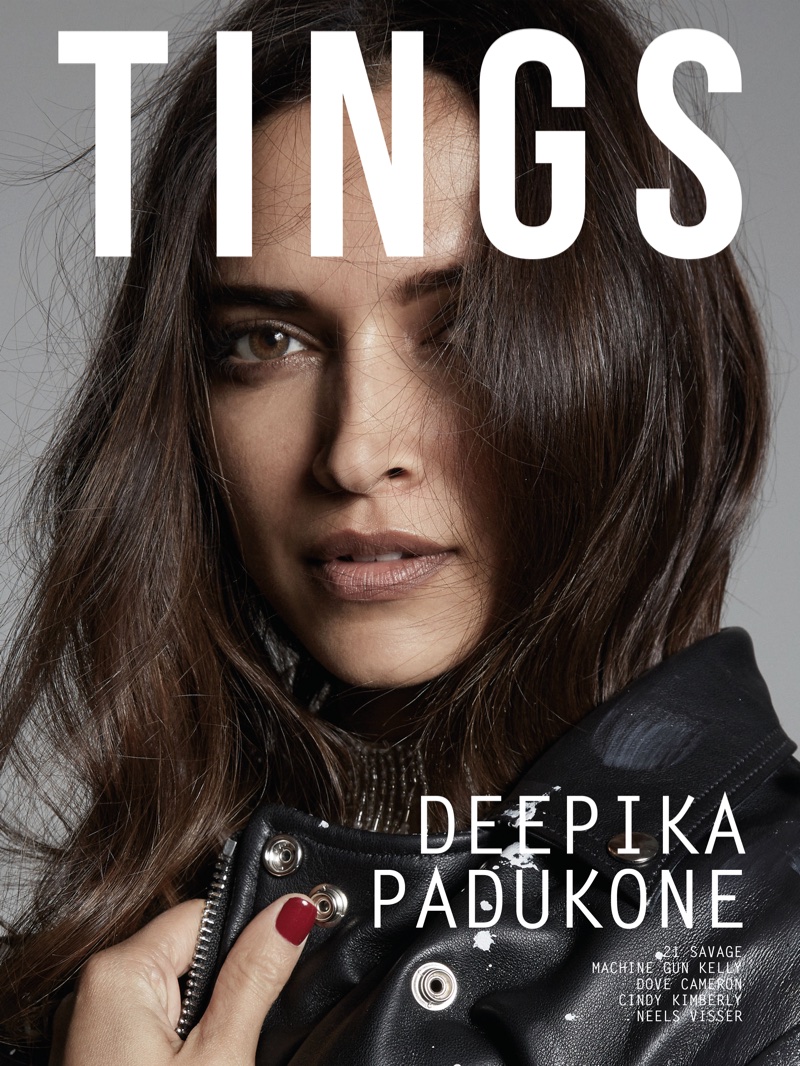 Actress Deepika Padukone looks ready for her closeup on the first issue of TINGS London. Photographed by Alan Gelati, the Indian beauty poses in a leather jacket from MARR LDN. Inside the fashion glossy, Deepika wears black ensembles ranging from sexy gowns to embellished headpieces. Stylist Justin Hamilton selects designs from labels such as Tom Ford, Khosla Jani and Simon Harrison.
Related: Deepika Padukone Wears Vibrant Styles for Vogue India

Cover Shoot: Deepika Padukone for TINGS London #1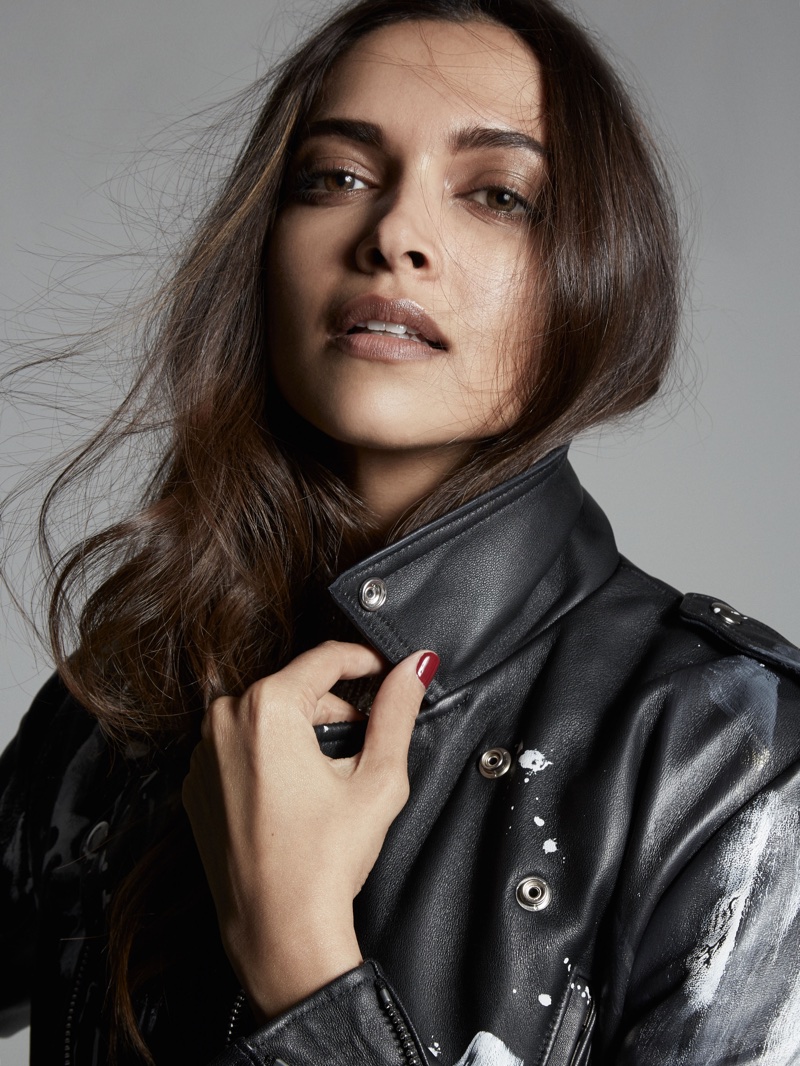 Deepika Padukone on Becoming An Actress
In her interview, Deepika talks about how she always wanted to act even at a young age.
"I wasn't one of those kids who practiced acting in front of the mirror or anything like that. In fact, I was extremely shy and self-conscious growing up, but for some reason whenever I went to the theatre with my parents, I kind of sensed that's where I would be, on the screen. I never fantasized about how I was going to land there or how successful I was going to be. Film just always felt familiar to me. I would just think, 'I belong here.'"