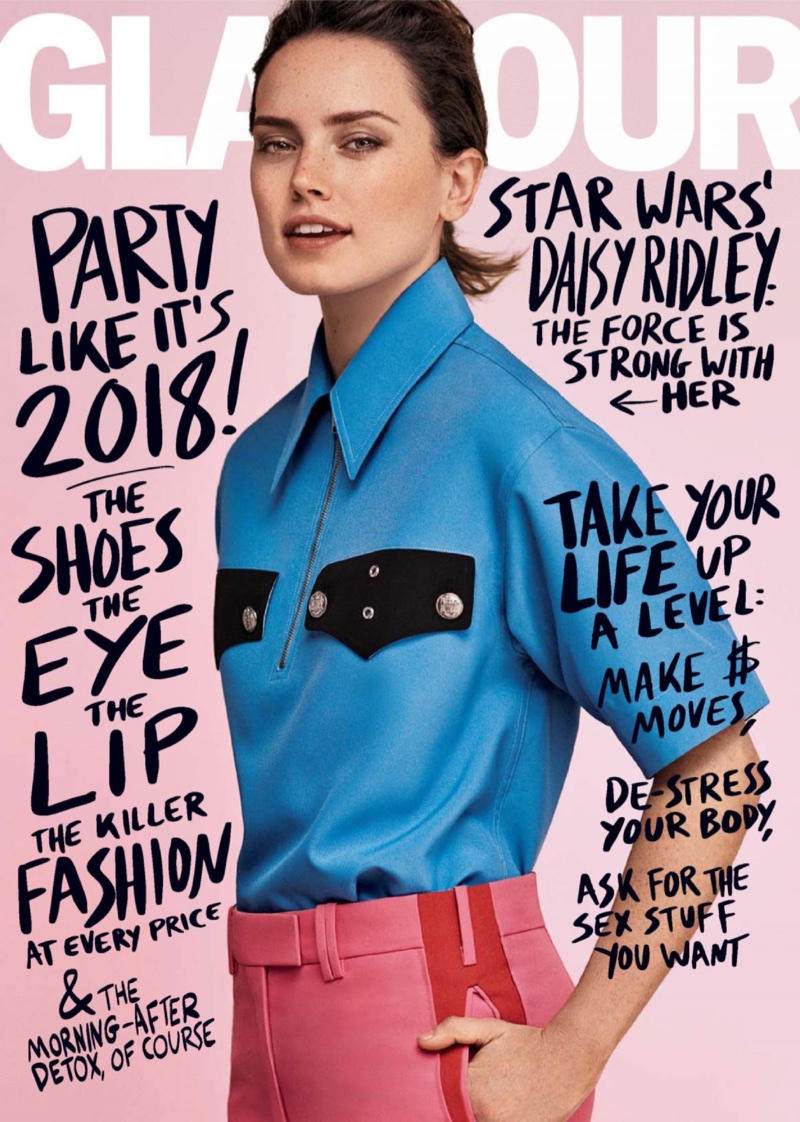 Actress Daisy Ridley graces the January 2018 cover of Glamour Magazine. Photographed by Steven Pan, the brunette wears a Calvin Klein 205W39NYC shirt and pants. Fashion editor Jillian Davison dresses Daisy in chic styles featuring winter outerwear and cool separates. The 'Star Wars: The Last Jedi' star poses in the designs of Emporio Armani, Celine, Altuzarra and more.
Related: Daisy Ridley Wears Gorgeous Dresses in ELLE UK

Cover Shoot: Daisy Ridley in Glamour January 2018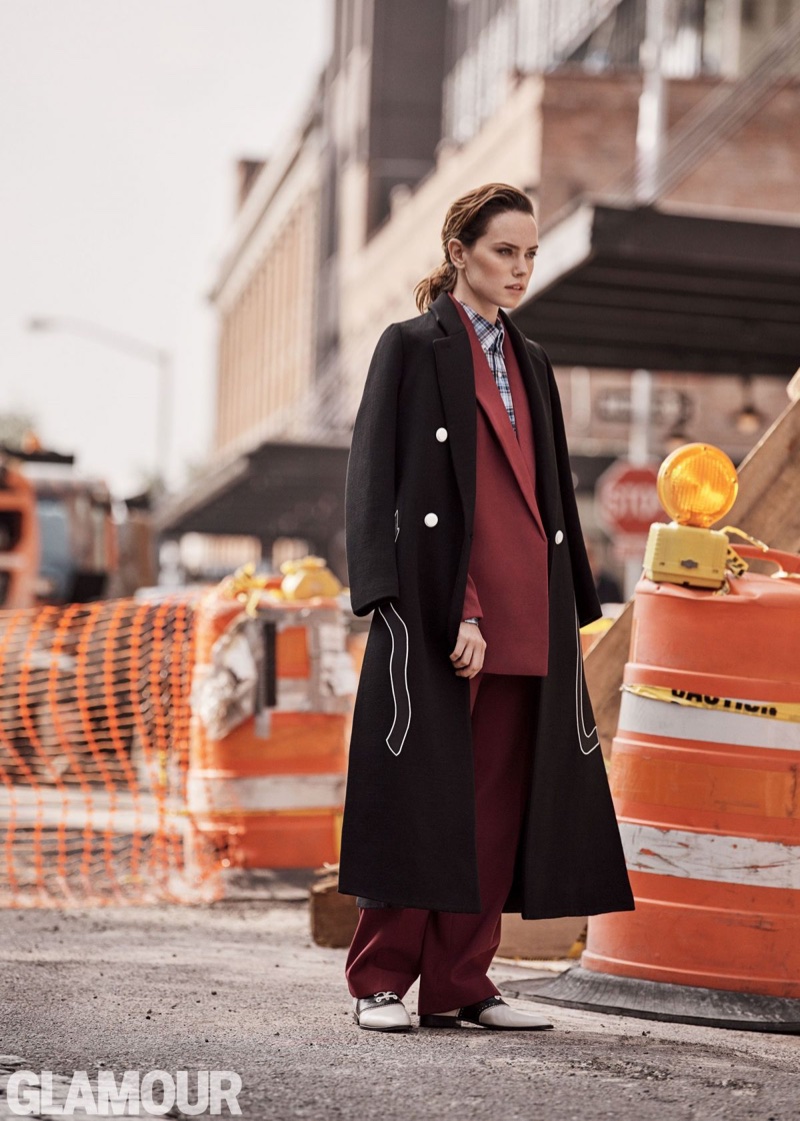 Daisy Ridley on How Fame Affects Her Family
In her interview, Daisy talks about how her newfound 'Star Wars' fame affects her family.
"It's weird for my family. My sister, who lives in London, and I look a lot alike, and I think she can occasionally feel that people are looking at her. This week my mom said this guy came over and was like, "Oh my God! You must be so proud of your daughter." She goes, "I'm proud of all of my kids."