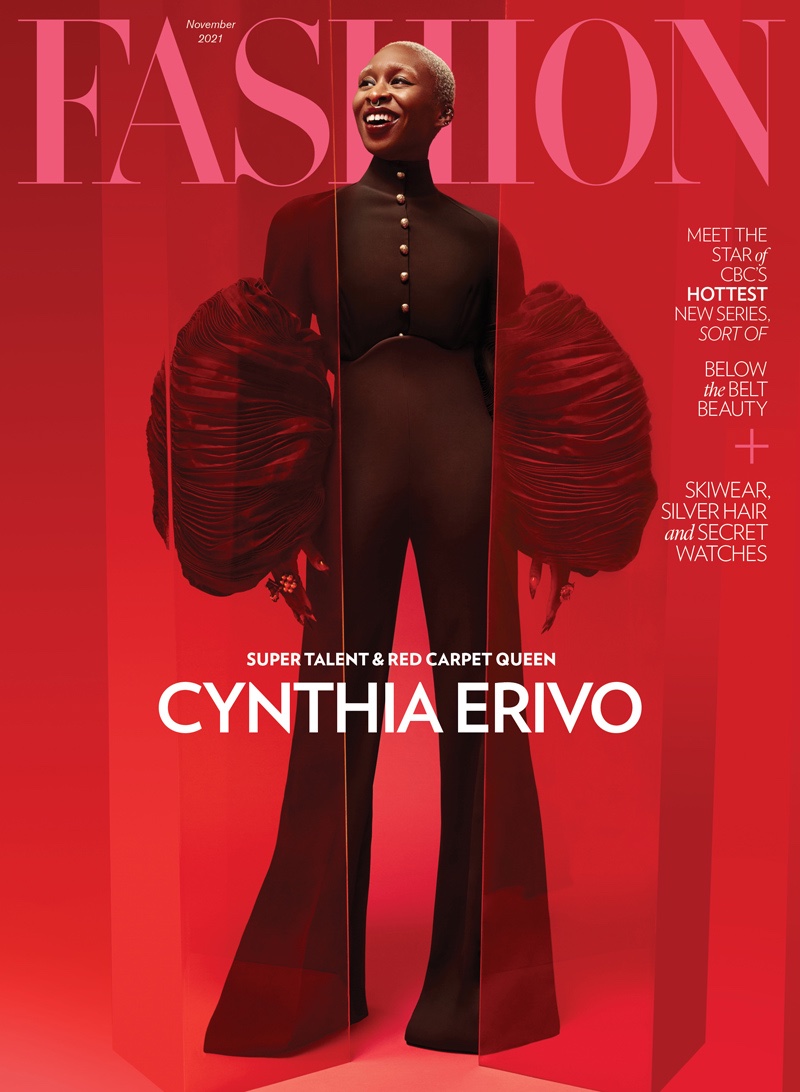 Cynthia Erivo graces two covers for the November 2021 issue of FASHION Magazine. On the first, the actress wears an Ashi Studio top and pants with rings from Sterling King. A second cover shows Cynthia in a pink look from Schiaparelli, complete with gloves and statement earrings.
Photographed by Royal Gilbert, accompanying images show fashion-forward ensembles. Stylist Jason Bolden selects designs from labels like Valentino, Balenciaga, and Giambattista Valli, amongst others. George Antonopoulos works on creative direction for the shoot with Cynthia's blonde hair by Coree Moreno and makeup by Joanna Simkin.
Related: Rebecca Ferguson Wears Suiting Styles for FASHION Magazine
Erivo talks about making her debut solo album, having multiple piercings and tattoos, and nail art in her interview. Look out for the November issue of FASHION Magazine on Apple News+ on October 11th and newsstands on October 18th.
Cover Shoot: Cynthia Erivo for FASHION Magazine November 2021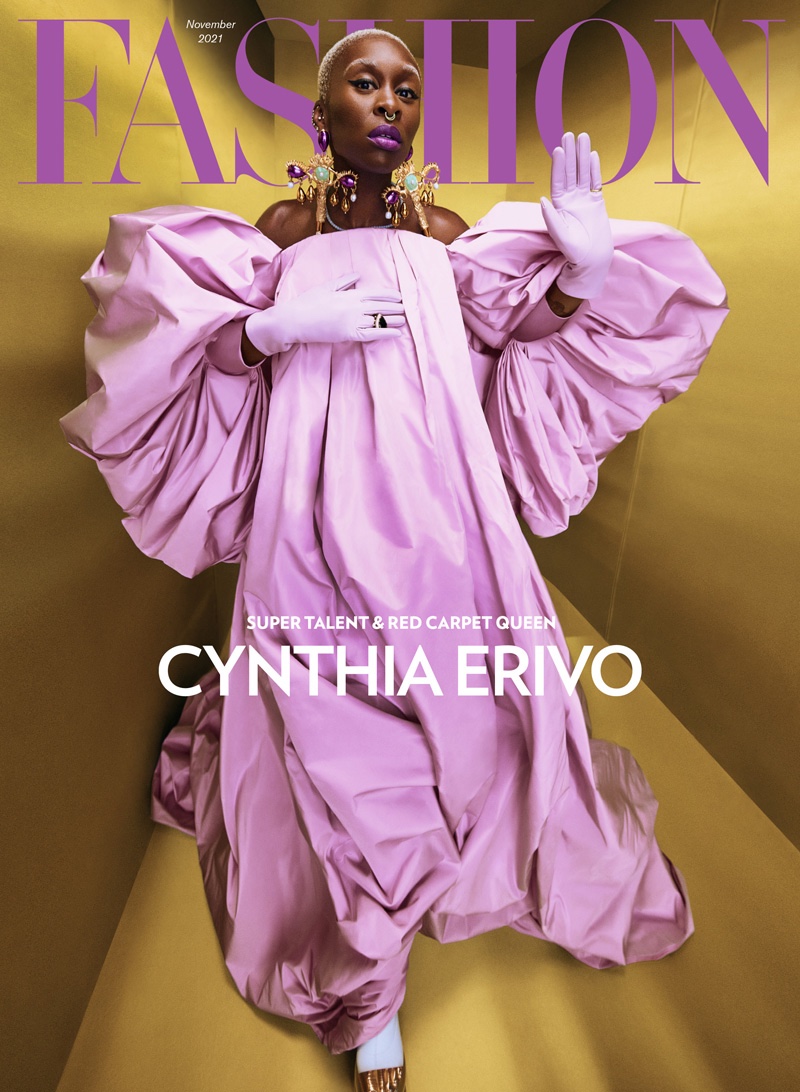 Cynthia Erivo on Her Red Carpet Style
"I've had really wonderful moments, and I blame it on my stylist, Jason Bolden," she says. "He understands what I want, how I want to see myself, and he also understands that I'm not afraid, so we really have fun playing with pieces."