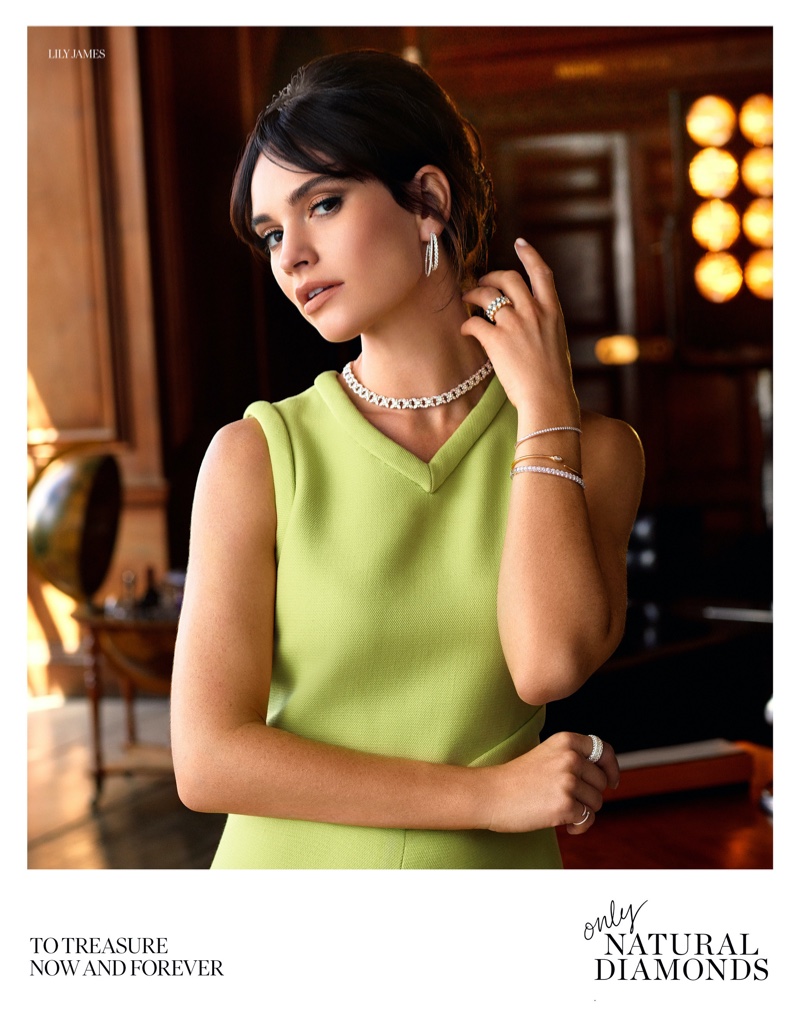 The Natural Diamond Council has announced that Lily James will serve as the organization's new global ambassador. The British actress will appear as part of the To Treasure, Now, and Forever campaign for images and film. In print advertisements, the brunette looks 1960s chic.
Lily James models a green dress, diamond necklace, bangles, rings, and earrings for two recently released pictures. Rebecca Corbin-Murray was responsible for the styling of Lily James for the advertisements. After appearing in the Versace fall 2022 campaign wearing a chic gothic look, the actress's status as a fashion star is only continuing to rise.
Natural Diamond Council – Lily James – Ambassador Announcement
Lily James also stars in a Natural Diamond Council film directed by Manu Cossu that takes place in London. These scenes include her being filmed on set, walking her dog, and presenting on stage. The beauty was recently nominated for an Emmy for her role as Pamela Anderson on Hulu's Pam & Tommy series.
"I am so excited and proud to be the Global Ambassador for Natural Diamond Council," shares Lily James. "It has been illuminating to discover the positive impact of the natural diamond industry across the globe and its commitment to continued improvement. I am eager to witness more of this firsthand in my new role."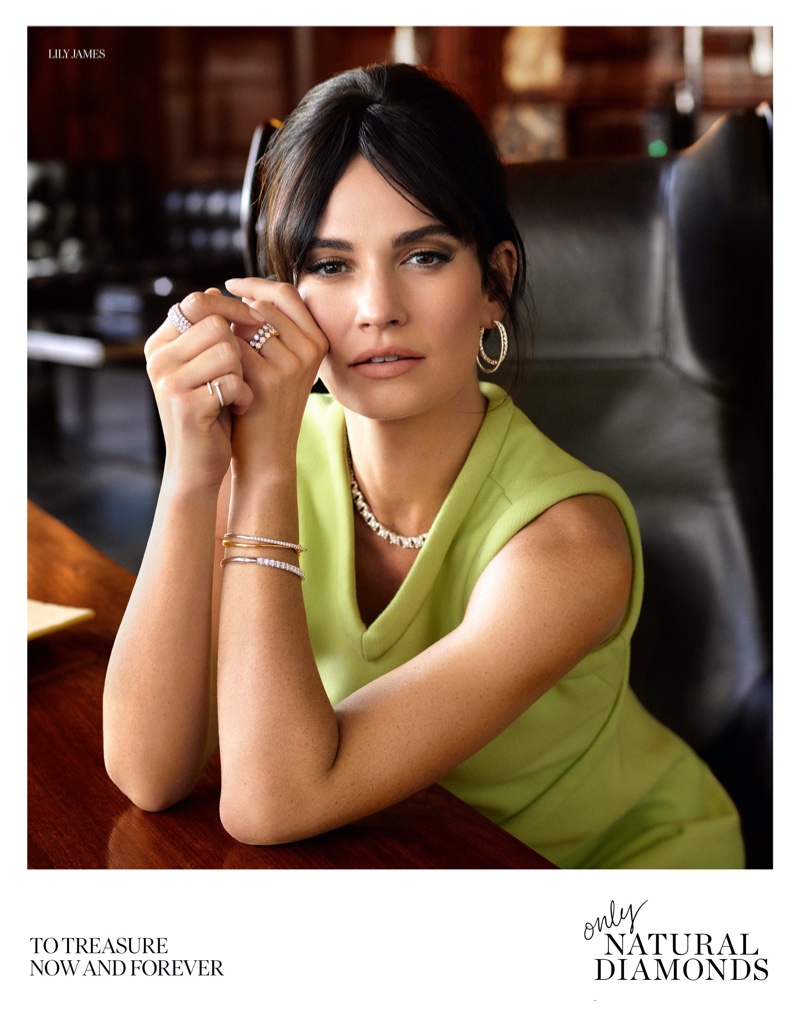 "Lily James is the modern epitome of natural diamonds," states David Kellie, CEO of Natural Diamond Council. "With her recent Emmy nomination, Lily has been recognized as one of the leading actors in the world. The talent, versatility, and authenticity she brings to the table are the perfect attributes to represent natural diamonds. We are thrilled to have her join us as we build upon the success of another record-breaking year for natural diamond jewelry."