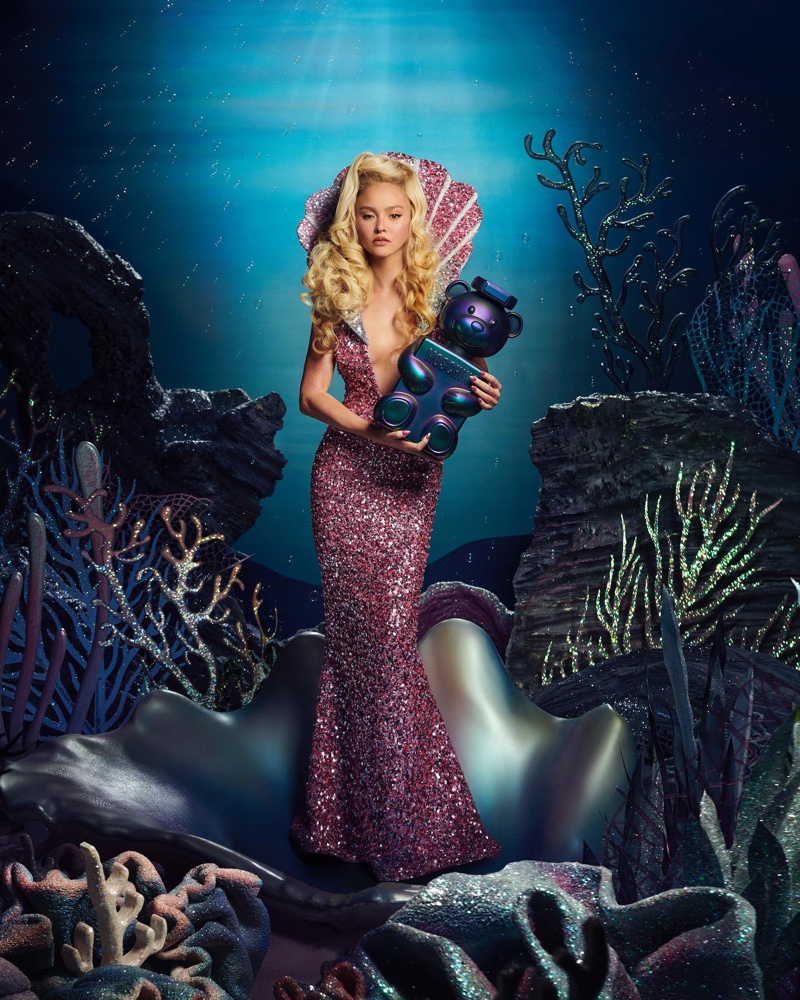 Moschino is diving deep into the ocean of fragrances with its latest release, Toy 2 Pearl perfume. The brand has enlisted supermodel Devon Aoki to bring the scent to life in a mesmerizing ad campaign captured by designer Jeremy Scott.
Picture this: Devon as a mermaid, swathed in a glittering pink gown, cradling an oversized bottle of the perfume as if it were a treasure from the deep.
Moschino Toy 2 Pearl Perfume Campaign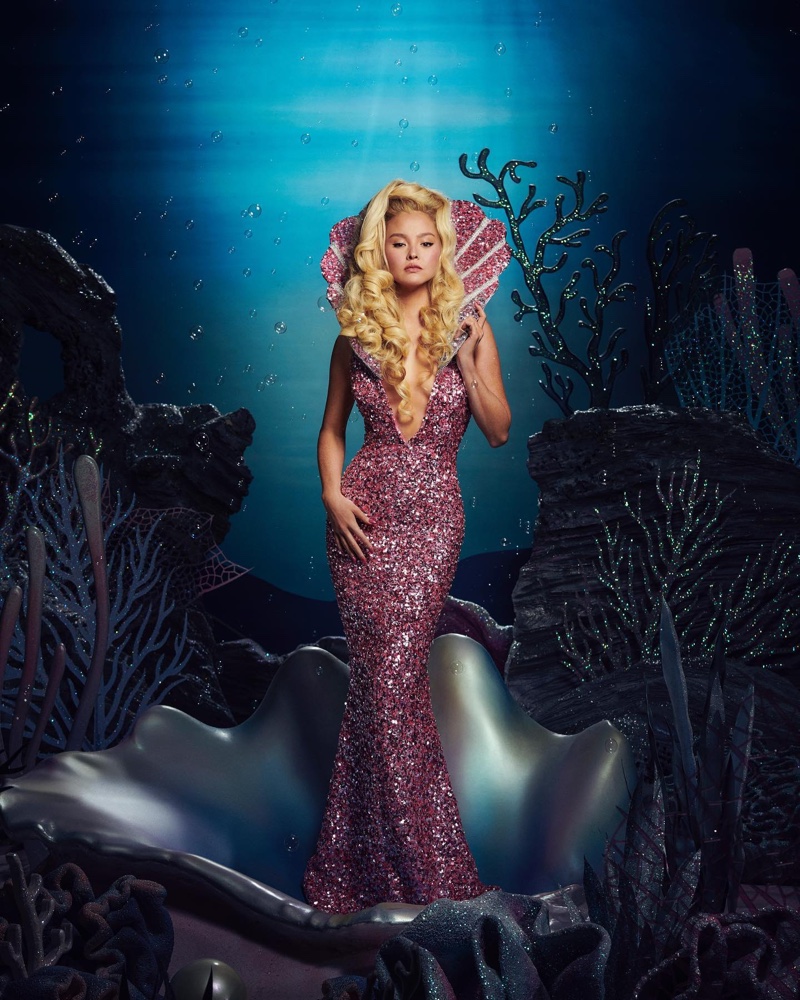 The Moschino Toy 2 Pearl campaign doesn't just stop at mermaid imagery; it goes full mermaidcore. Devon's gown features a shell-inspired neckline, and the set places her in a shell, evoking the ethereal atmosphere of Sandro Botticelli's iconic painting, "The Birth of Venus."
It's a nod to art history, adding layers of meaning to the campaign. The gown itself is a throwback to a sea shell bathing suit designed by Jeremy Scott for his own label back in 2000—a design Devon has worn before.
Fragrance Notes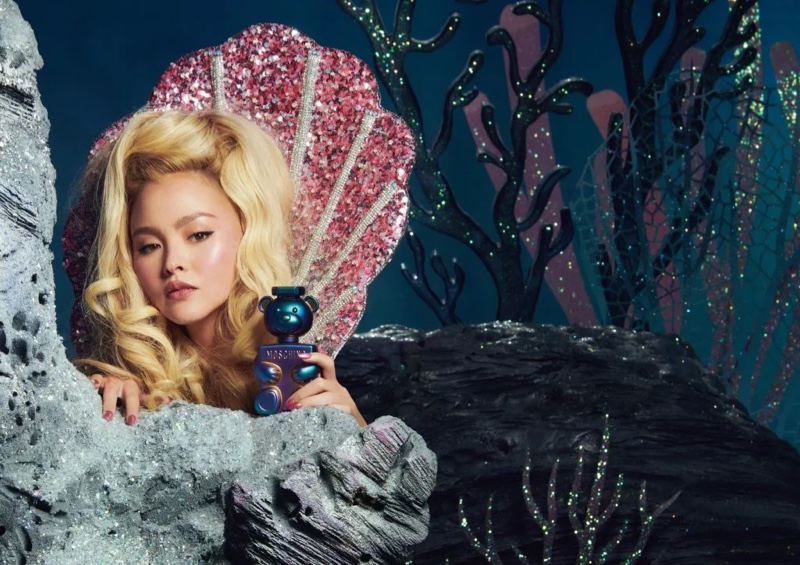 The perfume itself is as enchanting as the visuals. Inspired by the seabed and Tahitian mother of pearl, the scent aims to transport you to an underwater world. Dive into a sensory journey as you uncork the Toy 2 Pearl perfume. The fragrance opens with a zesty burst of lemon heart, oregano, and lemon sorbet, like a splash of sunlight on the ocean's surface.
As you delve deeper, you're greeted by the floral embrace of middle notes—sandalwood harmonizing with jasmine and freesia. Finally, the scent settles into a grounding base of musk, vetiver, and cypress, echoing the earthy, mysterious depths of the sea.
Devon Aoki: The Face of Toy 2 Pearl
Behind the scenes, a talented team worked to perfect Devon Aoki's oceanic allure. Hairstylist Danilo Dixon sculpted the famous short model's blonde waves, while makeup artist Mary Phillips added the finishing touches. Kristen Vallow was behind the set design, ensuring every detail contributed to the campaign's aquatic theme.
This isn't Devon's first rendezvous with Moschino's Toy 2 line; she fronted the campaign back in 2018. Her return marks not just a new chapter for the fragrance but also a renewed collaboration that continues to captivate the senses.