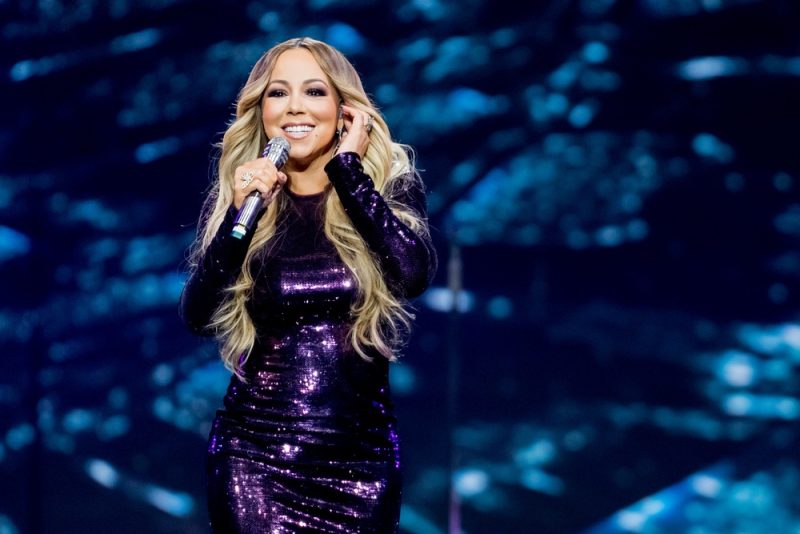 Mariah Carey, the "Songbird Supreme," is a famous American singer and songwriter. Carey's five-octave vocal performance, rhythmic musical style, and distinctive use of the whistling range have made her a superstar.
The celebrity has been equally successful in creating tremendously melodic songs and a beauty standard. She lavishes in diamonds, trains out in stilettos, and dresses in furs and gowns simply since she enjoys it. Mariah Carey is confident, and in true Mariah Carey form, she gave little tidbits into her beauty routine in an interview.
Mariah Carey's Beauty Routine
Mariah Carey unfolds her beauty secret in most of her interviews. This songwriter is very straightforward about her lifestyle. In one of her 2018 interviews, Mariah claimed that she bathes in milk. This is quite a big revelation and, in fact, logical. Bathing in milk moisturizes and softens her skin. However, this was just a teaser of her whole beauty regime.
We all know that beauty lies in the eyes of the beholder and how an individual maintains and presents itself. Mariah is an excellent epitome of this statement as this singer maintains a proper skincare routine and is quite confident in her own skin. She started visiting a beauty school when she was in her junior year of high school.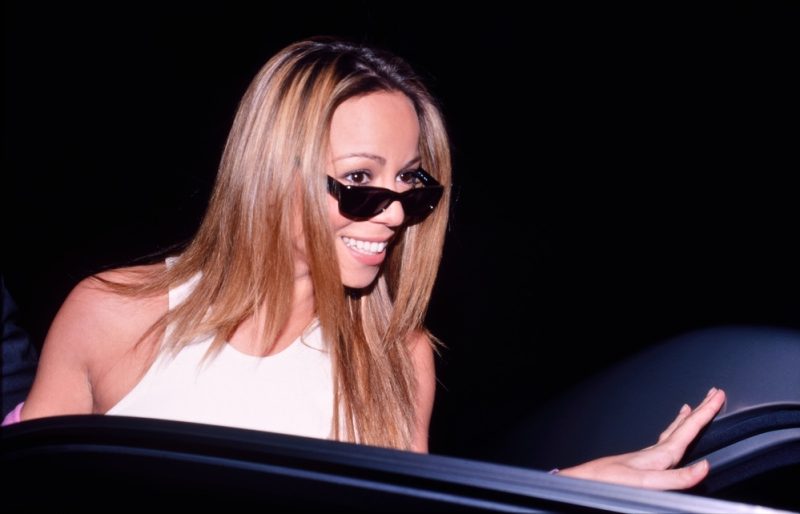 MiMi (the name she gifted herself) believes that an essential beauty care routine should have a proper sleep routine. That is why she sleeps around 15 hours a day. She also takes extensive care in her sleep routine and surrounds her room with 20 humidifiers which help keep her vocals moisturized during her prolonged sleep arrangement.
Carey loves her eyes and is meticulous about how she portrays them. She hardly removes her sunglasses. The celebrity even refuses to take off her shades while shooting her own docu-series. When asked why she decided to keep her shades on, she admitted that she is susceptible to the room's lighting. This has made her sign contracts with conditions that she will not go under fluorescent lighting unless she wears sunglasses.
Mariah is also very passionate about swimming, and she swims in gowns. Yeah, I know even you are surprised by this statement. But you can check out her Instagram posts where she has been seen in the swimming pool with her two twins wearing a full-length gown dress.
These quirky things have made people and paparazzi all over the world curious about Mariah Carey's measurements, beauty routine, daily life, and whatnot. This is also because Marie Carey has consistently topped the rankings in beauty standards, and her style statement is something every fashion enthusiast should look out for.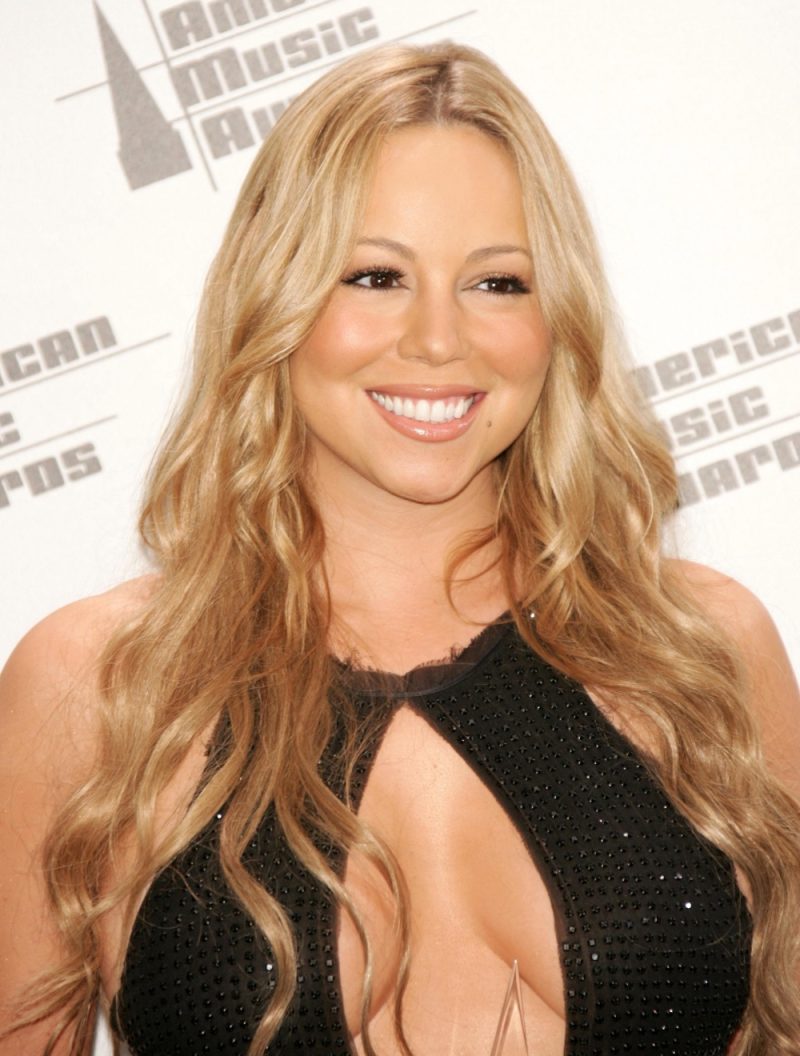 Mariah Carey's Makeup Tips
Mariah is very particular about her makeup regime. The essential parts she loves highlighting are her eyes and curls. She loves experimenting with her looks and made herself Swarovski earth-toned crystal eyes for her Magical Christmas Special on Apple+.
To achieve a stunning light-show effect, she pasted 50 stones to each eye over a smokey chocolate and gold eye shadow. She also takes the help of celebrity makeup artist Kristofer Buckle for helping her slay in classic Mariah Carey style.
Mascara is one of Carey's least favorite cosmetics. She hates it very much and claims she rarely puts it and sometimes even throws tantrums if anybody tries to put it on her. But in the case of false eyelashes, she loves it.
Mariah claims that if she puts on a tremendous amount of makeup, she has to remove it as well. This is a lengthy process; that is why she tries to apply as little as necessary, so she doesn't even have to wash her face rigorously. We all know that rigorous skin washing peels off the good external layer, which gives skin all the glow that women die for.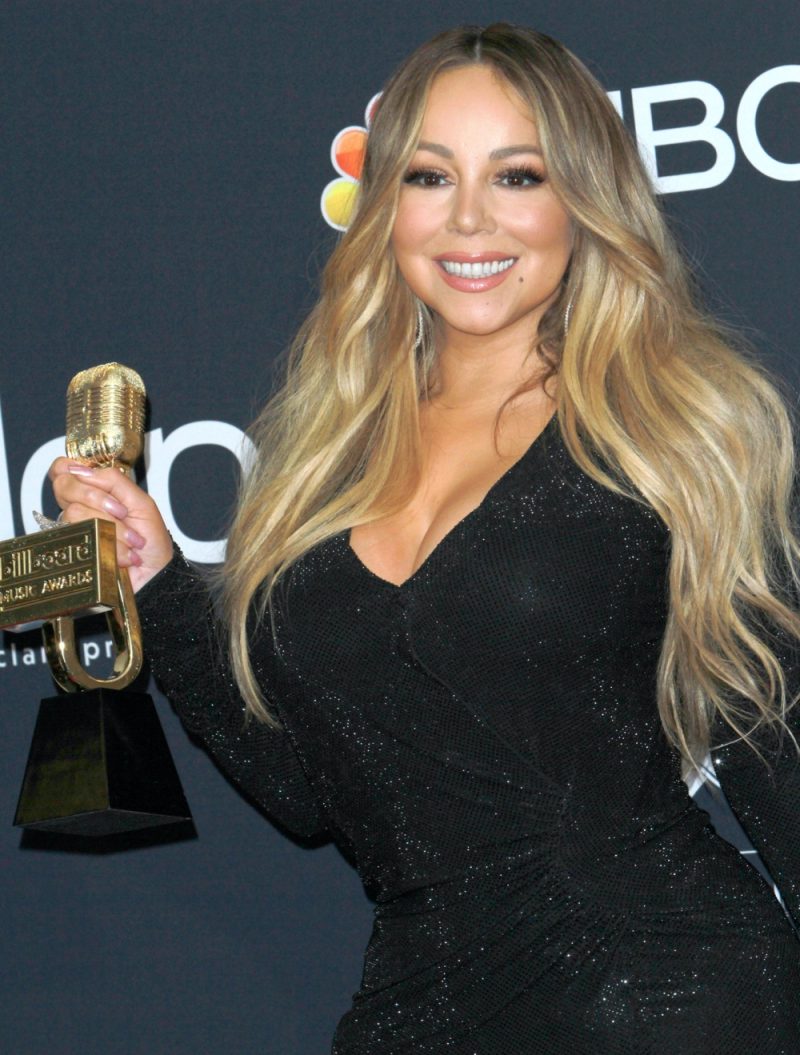 Lips are also essential in Carey's entire look. However, Mariah loves wearing a glossy neutral lip instead of ultra-bright or dark shades. Her makeup artist has explained the reason behind it. He said that because Carey's huge brown eyeballs are the dazzling main point of any look, the lips must enhance rather than compete. That is why Mariah prefers having her lips smooth and natural. This helps create a balance in her whole look.
Carey also applies lip liner though she insists on only natural shades, enhancing her pout's volume and contour.
Keeping the makeup set is a crucial part of the total makeup routine. Mariah uses essential balms as a moisturizing prep. After that, for a seamless base, Mariah mainly uses a foundation that blends into her complexion with a synthetic brush. Her makeup artists recommend using the same foundation in a darker shade for bronzing and contouring.
She uses a Setting Spray or sometimes rose water over the whole completed makeup to finish her makeup routine. This is essential in Carey's beauty routine and helps her makeup stay on while maintaining her signature glossy finish and keeping her skin hydrated.
Carey sculpts the base of her nose with a Light Enhancing Duo Highlighter and just a slight blush in the middle of the nose for a charming sun-kissed appearance. She also uses a pigmented coral-cream blush on her cheeks before setting the makeup. It gives the blush a more natural look, making it appear smoother and softer.
Bottom Line
Mariah Carey has a very bold style statement. Although she exclaims that the great secret of her dazzling skin is bathing in milk, the natural beauty lies in her cheerful nature. She is very polite and outspoken. A beauty routine is easy to follow. But, this will only highlight the external beauty. For a complete and gorgeous look, one should exhibit true beauty both inside and outside.