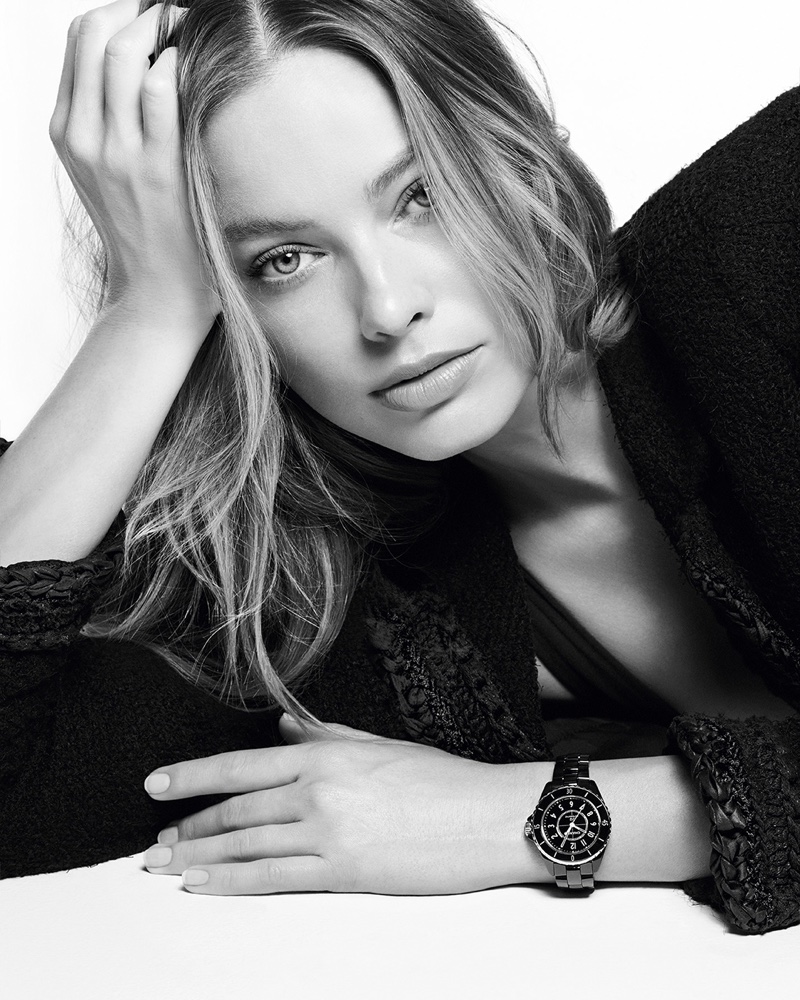 Chanel's much-anticipated J12 Watch 2023 campaign has arrived, featuring mega-stars Margot Robbie, Penelope Cruz, Kim Go Eun, Zhou Xun, and Ali McGraw. The images, expertly lensed by Karim Sadli, feature striking black-and-white portraits of these illustrious actresses, each adorned with the iconic J12 timepiece.
The J12 33 mm watch, available in both black and white ceramic, takes center stage as these stars share their insights in captivating two-way interviews. Chanel continues to bring star power following recent campaigns featuring Jennie and Kristen Stewart.
Margot Robbie for Chanel J12 Watch 2023 Campaign
As brand ambassador Margot Robbie graces the J12 watch campaign for yet another year, she exudes a radiant elegance, her tousled tresses complementing the black watch adorning her wrist.
Fans will recall Robbie's previous collaboration with the brand in the Gabrielle Essence fragrance campaign, and she now reveals that, in the realm of love, the moment of attraction can strike like lightning, occurring in an instant.
Penelope Cruz for Chanel J12 Watch 2023 Campaign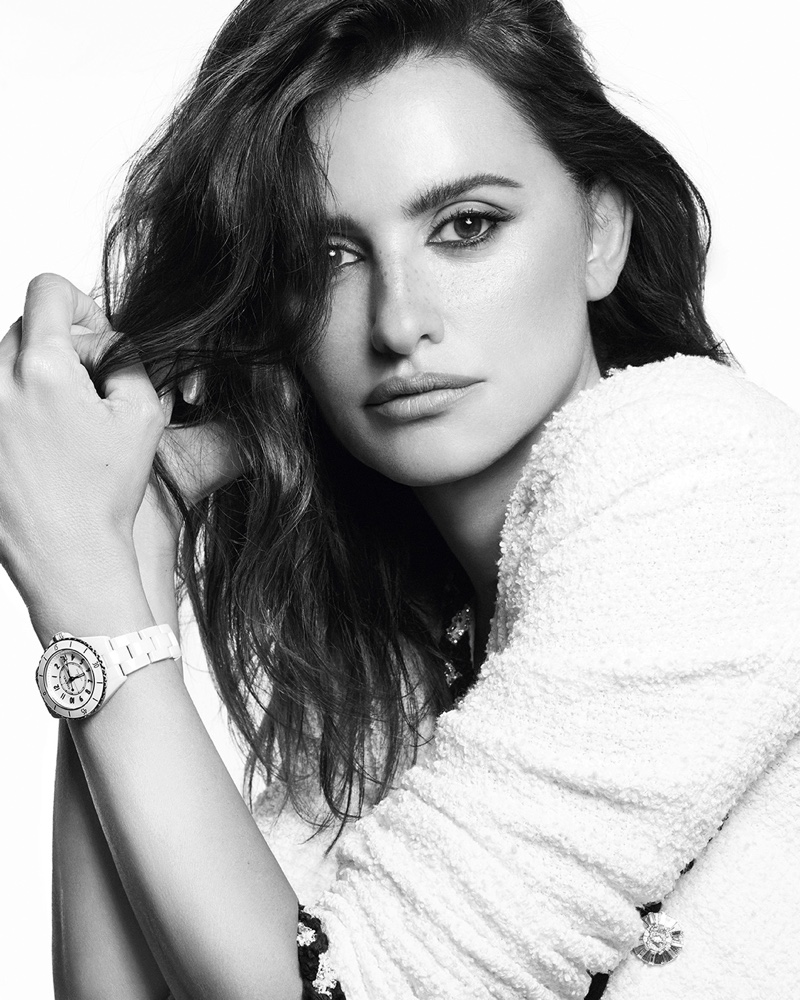 Joining the stellar cast is the inimitable Penelope Cruz, who dons a chic white jacket while showcasing the J12 watch in its white style. Cruz, who first captivated Chanel fans with her appearance in the resort 2019 advertisements, graces us with her presence once again.
In a brief video, the Spanish actress discloses her personal commitment to being on time, admitting that she strives never to be late for any engagement.
Chanel J12 Watch 2023 Campaign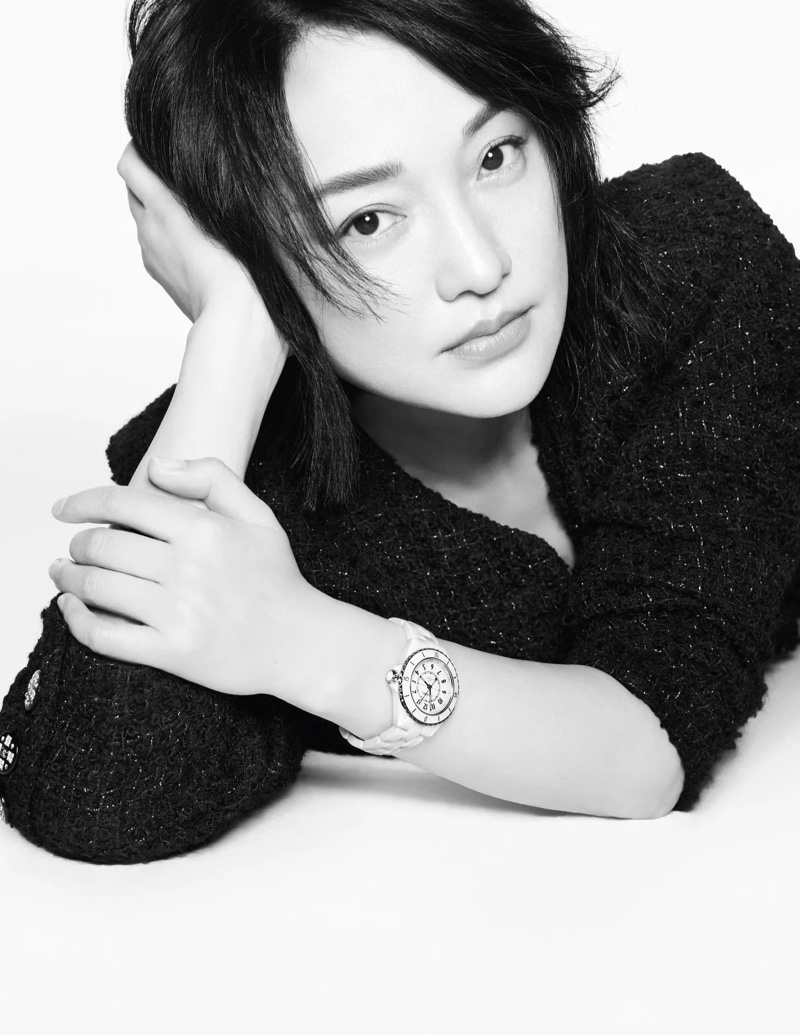 Chanel's J12 Watch 2023 campaign signifies a convergence of timeless style and illustrious talent. With its carefully curated selection of mega-stars, the fashion house brings forth a captivating exploration of moments that shape our lives.