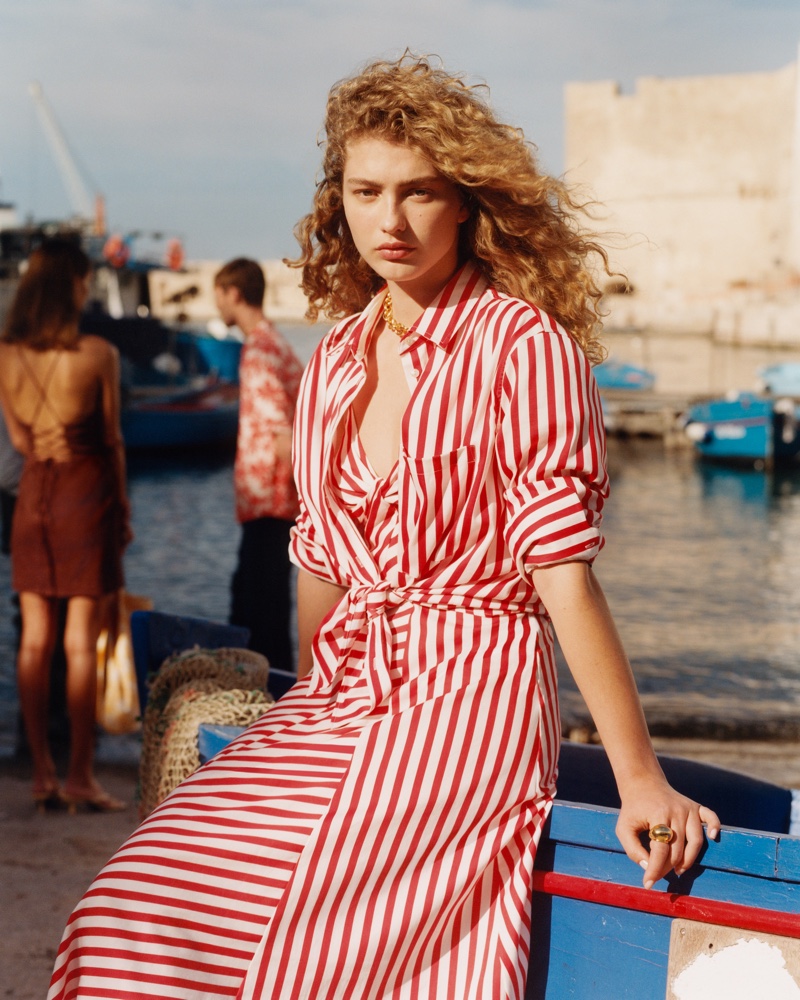 Looking to the warm-weather season, Mango launches its summer 2022 campaign called: Mediterranean Summer. Models Blesnya Minher, Dorit Revelis, and Kaya Wilkins pose in the sunny outdoors in images photographed by Eddie Wrey. All three ladies are dressed in stylish ensembles. The advertisements take inspiration from music since it can bring people together and evoke positive feelings.
Mango Summer 2022 Campaign
For women, the designs include tropical prints, bold stripes, and crochet details. Maxi dresses, relaxed pants, and stylish blazers stand out in this collection. Kaya Wilkins can be seen wearing a yellow maxi dress with a floral print and a deep plunge neckline in one of the shots. In another picture, Blesnya Minher can be seen dancing while wearing a black bra top, cropped trousers, and bright red heels.
Related: Millennial Chic | Birgit Kos Wears Mango's 2000s Styles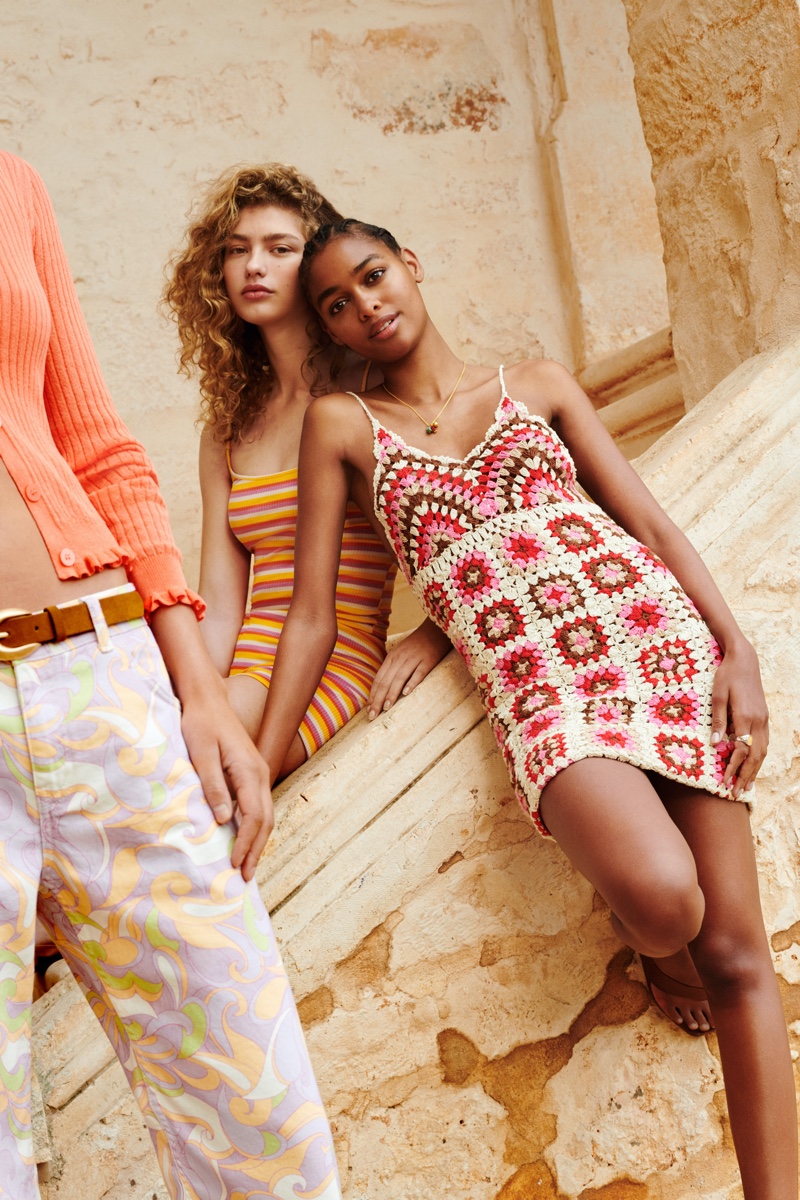 The campaign is inspired by music. A song. Something as simple as that. A few notes that are able to change your mood completely, even if only for a moment. It is a melody that beats away in your head and suddenly brings you the best feelings and a desire to share them and express them with the people you love.

Mango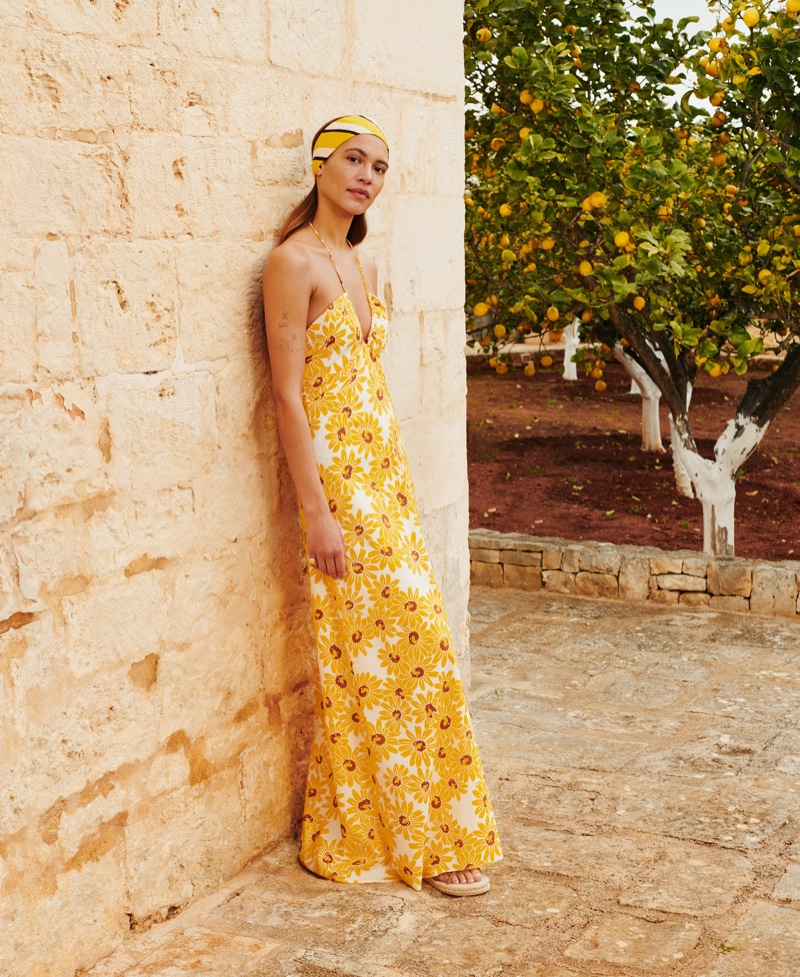 Dorit Revelis also stands out in a red and white striped ensemble, including a tied shirt. Elodie David-Touboul styles the shoot, and Cim Mahoney and Egon Crivillers are responsible for hair and makeup, respectively. An accompanying film directed by Bandidos features the cast enjoying a summer day of dancing, eating, and swimming.