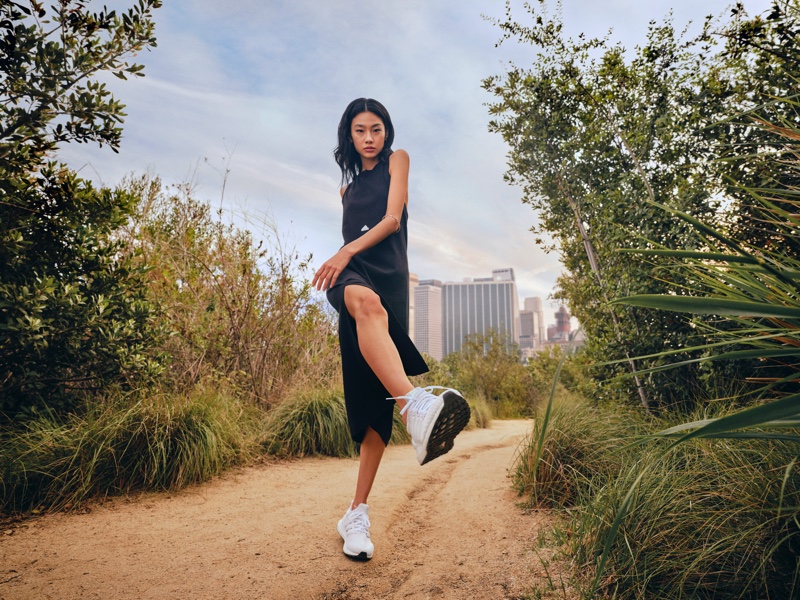 With the launch of the adidas Sportswear fall-winter 2022 campaign, adidas pays tribute to the concept of comfort. It stars brand ambassador HoYeon Jung and US gymnast Nia Dennis. Several pieces in the collection are made from recycled materials and shown outdoors. The designs focus on comfort while at home and in the streets.
adidas Sportswear Fall/Winter 2022 Campaign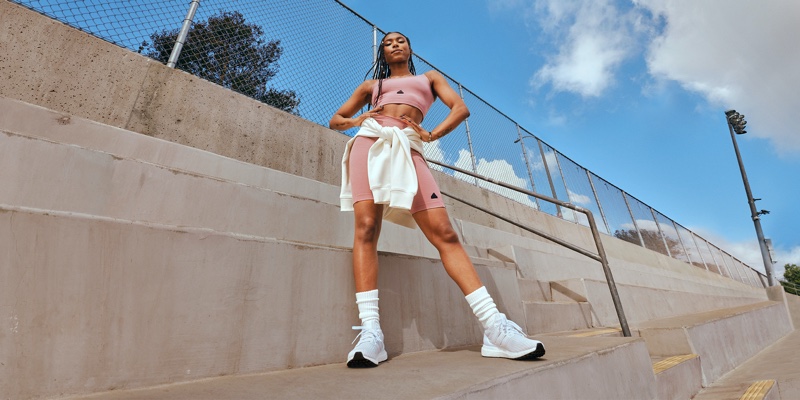 A women's rib dress is one of the season's key looks, and HoYeon Jung wears this style while posing on a trail. Nia Dennis can also be seen wearing a dusty pink crop top with ribbed detailing and biker shorts with the same hue. An oversized hoodie is featured in the Sportswear line.
Related: HoYeon Jung Impresses in Louis Vuitton Twist Bag Campaign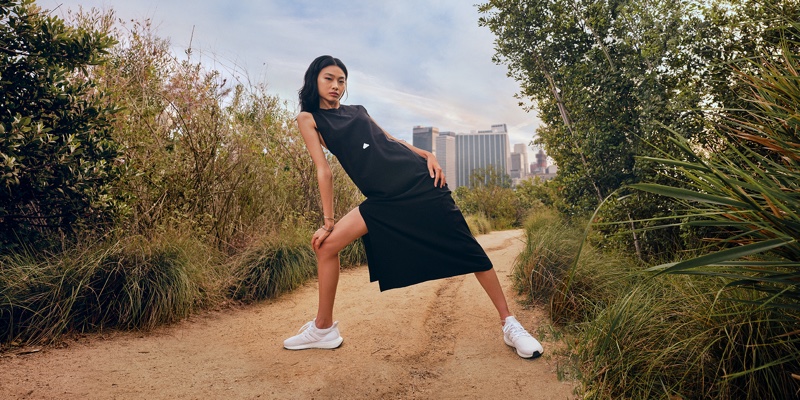 Opting for comfort continues to prove so valuable in many aspects of my life. Whether this be me taking a moment to relax on set and feel comfortable within myself before the next take or choosing looks that give me an inner confidence and comfort in my own skin, this mindset and approach continues to help me progress and evolve.
This is largely why I was so drawn to adidas' new capsule and feel so in tune with the message its inspired by. The pieces really capture the beauty and balance between minimalistic design, cosy fit and stylish aesthetic. The signature piece for me is the ribbed dress with its subtle detailing which elevates its simplicity and gives a fresh everyday look.

HoYeon Jung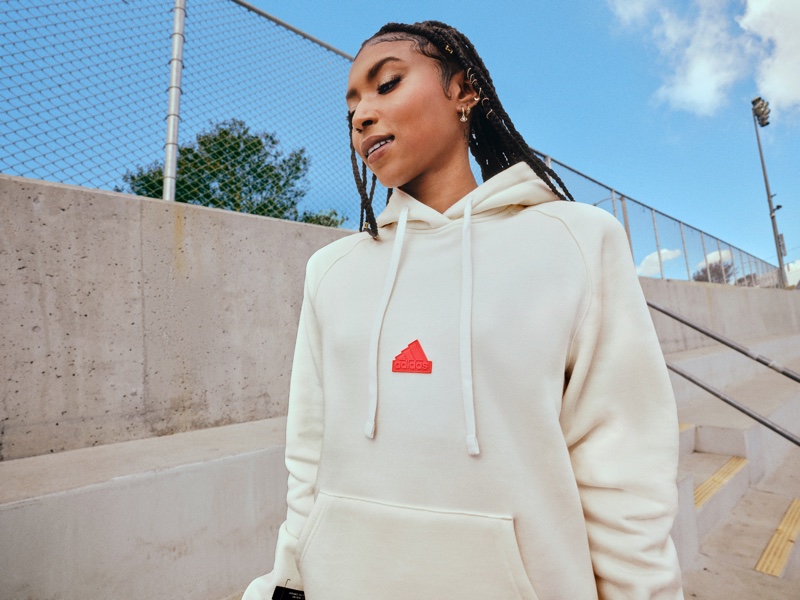 In October of last year, adidas announced that HoYeon Jung would serve as an ambassador for the brand, and she was featured in the Impossible is Nothing campaign. Beginning on June 15, 2022, the Sportswear line will be sold in stores and on the adidas website worldwide; however, early access will be available beginning on June 9, 2022.