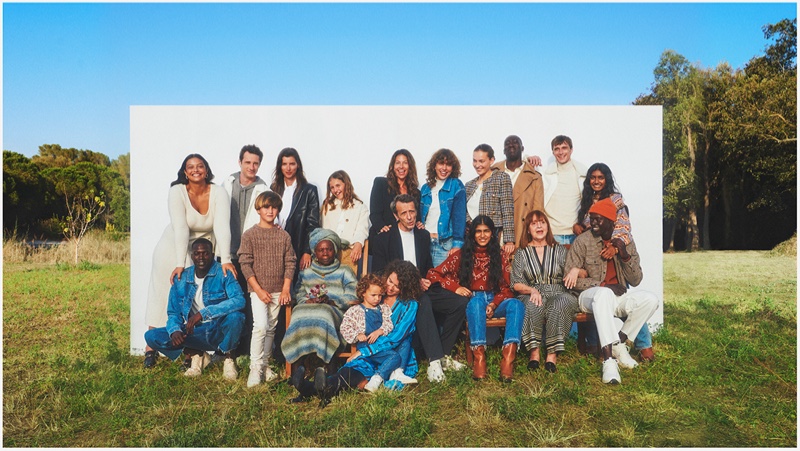 Spanish fashion brand Mango spotlights seven real families for its fall-winter 2021 campaign titled Family Portraits. Celebrating Mediterranean style, portraits captured by Pablo di Prima bring together people from different generations and backgrounds.
A cast includes families like model Devyn Garcia with her mother and grandmother, the Clark siblings with their mother Caroline Barton, as well as model Gigi Ringel and partner Eeva Lioni. Two couples feature model Julia Bergshoeff and partner Camille Tanoh, and sisters Ashley and Shirley Radjrame.
Related: What's Your Sign? | Mango Unveils Zodiac Necklace Collection
A new season focuses on stylish knitwear, casual denim, autumnal outerwear, and more. Finishing the Mango woman's looks are boots, loafers, and maxi bags. In addition to imagery, a series of vignettes feature campaign stars stating what the word family means to them.
Mango Fall/Winter 2021 Campaign
"One of the core values of Mango is creating community, being together and sharing moments with loved ones. In this new campaign, the brand aims to show this through some very special subjects: real families. Each family tells their story, revealing intimate moments between them and with the other groups, moments in which they celebrate the power and beauty of the differences that make them unique," the press release states.