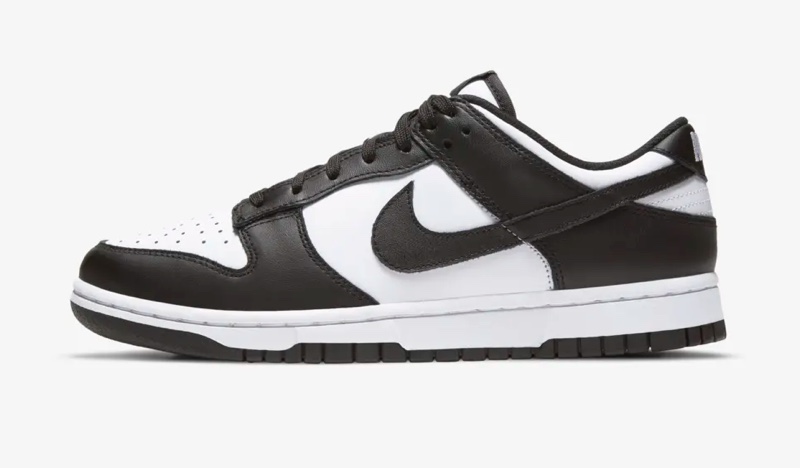 The Nike Dunk sneakers were first launched in 1985. The slam-duck maneuver in basketball, inspired the moniker of Dunk. In the beginning, it was initially referred to as the 'College Color High,' a nod to the sport's college roots, but that name was later changed. Now the Nike Dunk is known for its bold color-blocking and offers plenty of styles. Discover five popular silhouettes below of the style. Shop women's Nike Dunks at GOAT.

1. Women's Dunk Low 'Black White'
Initially designed for hardwood but later carried to the street, the symbol of the 1980s is given a modern makeover by producing it from at least twenty percent (by weight) of recycled materials released on January 14th, 2021. This preserves the classic's original character while reducing its environmental footprint. The Nike Dunk Low sneaker delivers a vintage look with a bold yet minimal black and white color combination. It can be worn so many ways, whether with jeans or even a casual dress.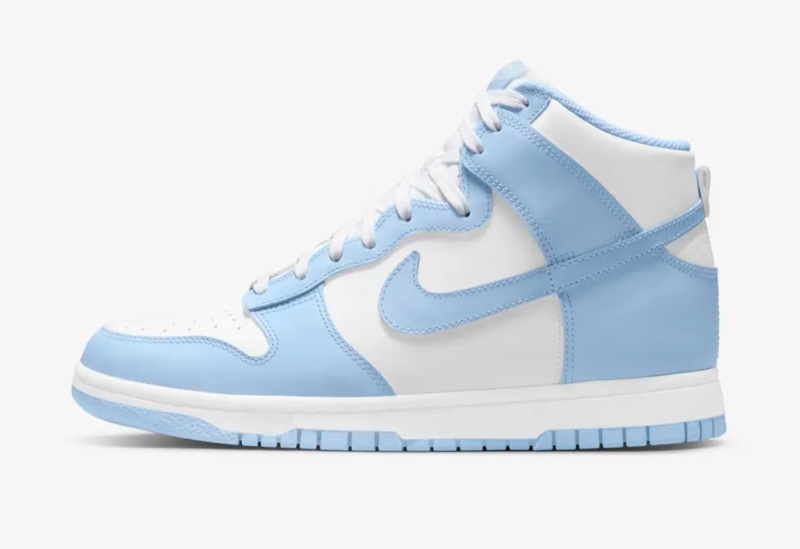 2. Women's Dunk High 'Aluminum'
The university basketball OG returns with heritage-inspired material overlays and color blocking for those looking to stand out. Modern sneaker technologies bring the design's comfort into the twenty-first century. A daring blend of white and aluminum gives this look a brilliant, gleaming appearance. Released on September 30th, 2021, the sneakers look great with a monochrome ensemble like all-black or a more colorful, icy blue outfit.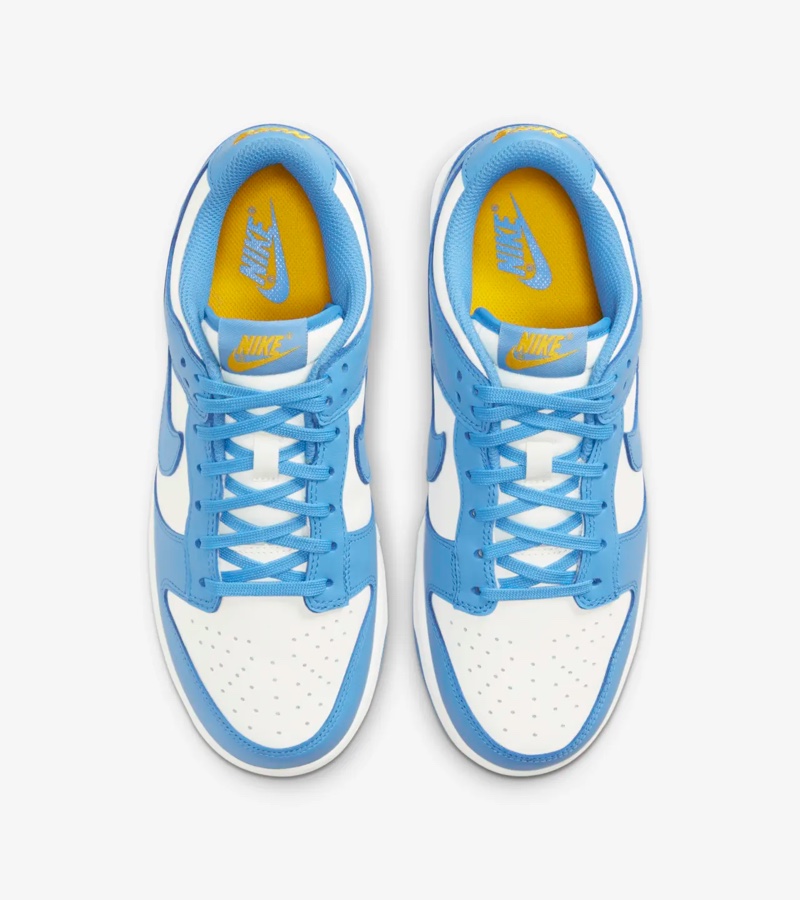 3. Women's Dunk Low 'Coast'
These sneakers are sure to garner a lot of attention thanks to the sail and coast blue color scheme. The Nike logo is embroidered with gold threading, and the key design element is color blocking. As a way of paying homage to the west coast, the color blue brings to mind images of the ocean and the sky over California.
These sneakers are perfect for a casual everyday look, especially when paired with denim shorts or jeans. However, you can also wear them successfully with a trendy mini skirt and a t-shirt for a more dressed-up look. This design was made available to the public on February 18th, 2021. Find other women's sneakers here.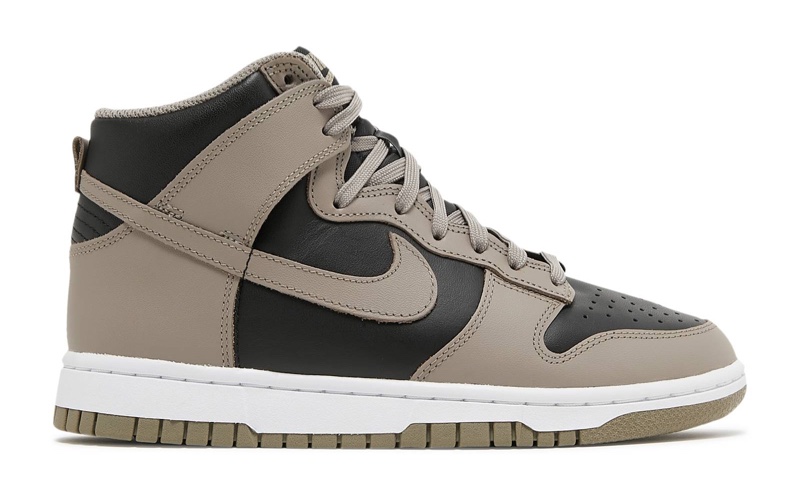 4. Women's Nike Dunk 'Moon Fossil'
This is a must-have for fans of earthy tones. This pair is modest with a traditional two-toned colorway reminiscent of rich brown cardigans and tweed pants. Perhaps the combination of dark academic style and casual athleisure works so well.
There's a sleek black leather basis here, but the toe cap, ankle, and Nike Swoosh all have coffee-colored overlays. The interior and outsole of the shoe are also covered in a dark shade of brown. The Moon Fossil style was originally released on November 29th, 2021.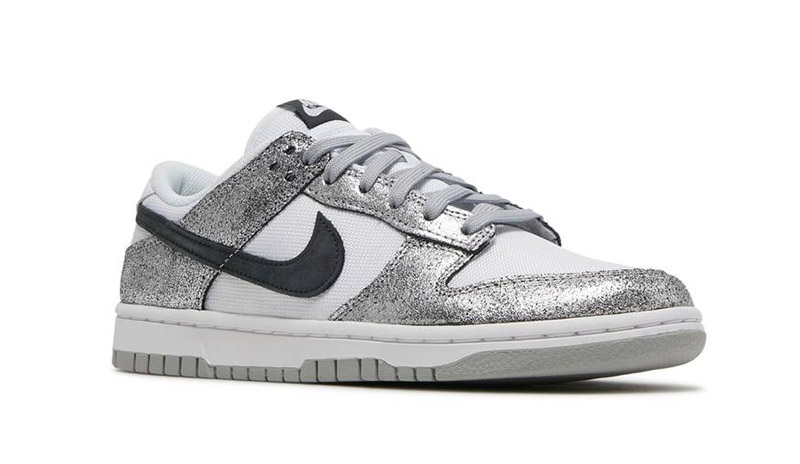 5. Women's Dunk Low 'Golden Gals'
Nike's Dunk Low 'Golden Gals', a women's version of the classic hoops shoe, gets a glistening makeover. Using silver-tone laces, the upper is secured with a white textile foundation and metallic silver-flake leather overlays on the forefoot and heel. Black Nike wordmarks complement a black Nike emblem and weaved tongue tag on the leather heel tab.
The low-top features a white sidewall and a grey outsole on a standard rubber cup sole. An upper white canvas with metallic silver cracked leather overlays, and black makes up the design's colorway. The Golden Gals style was released on December 9th, 2021.