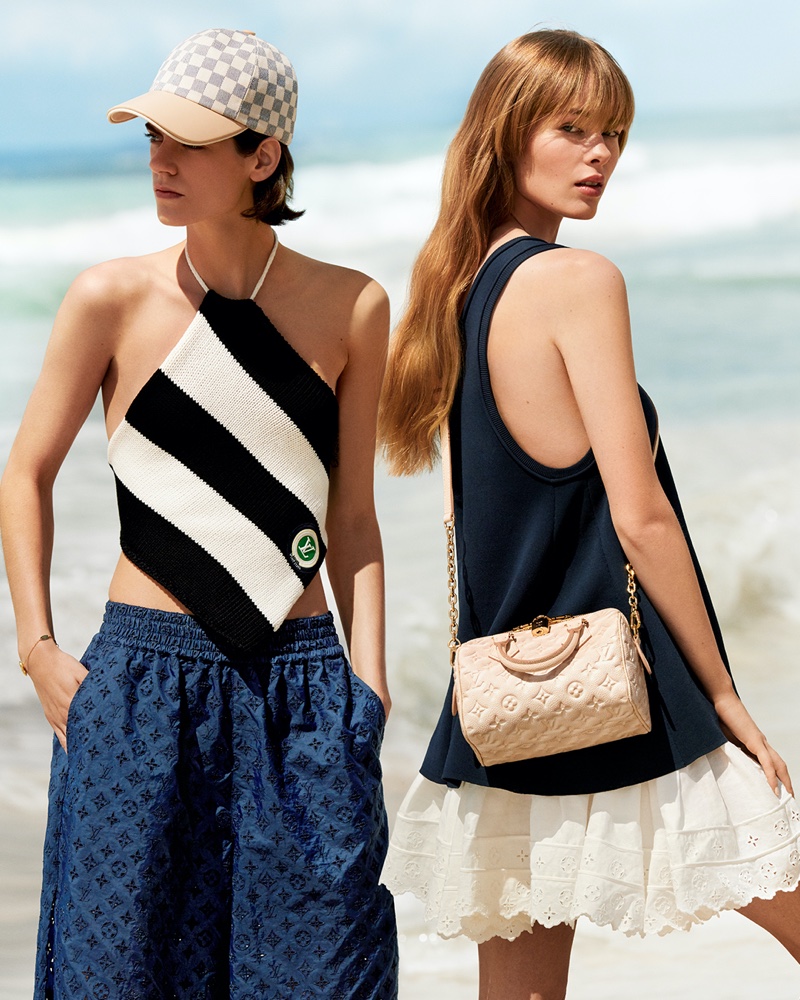 For its Summer Stardust 2022 collection, Louis Vuitton draws inspiration from the starry nights and warm days of the season. A fashion shoot features models Kristine Lindseth, Jade Nguyen, Ida Heiner, and Akon Changkou striking poses. The holiday designs feature items such as swimwear, shorts, lightweight jackets, and bags that make a statement.
Louis Vuitton Summer Stardust 2022 Collection
The collection takes after its name with stardust motifs for its assortment of prints. The Speedy Bandouliére 20, the Nano Speedy, the OntheGo PM, and the NéoNoe BB bags all get made over with a pastel color palette. In this selection, particular colors that stand out include bright green, midnight blue, and pastel pink.
Related: Léa Seydoux Poses With Works of Art for Louis Vuitton Capucines Ad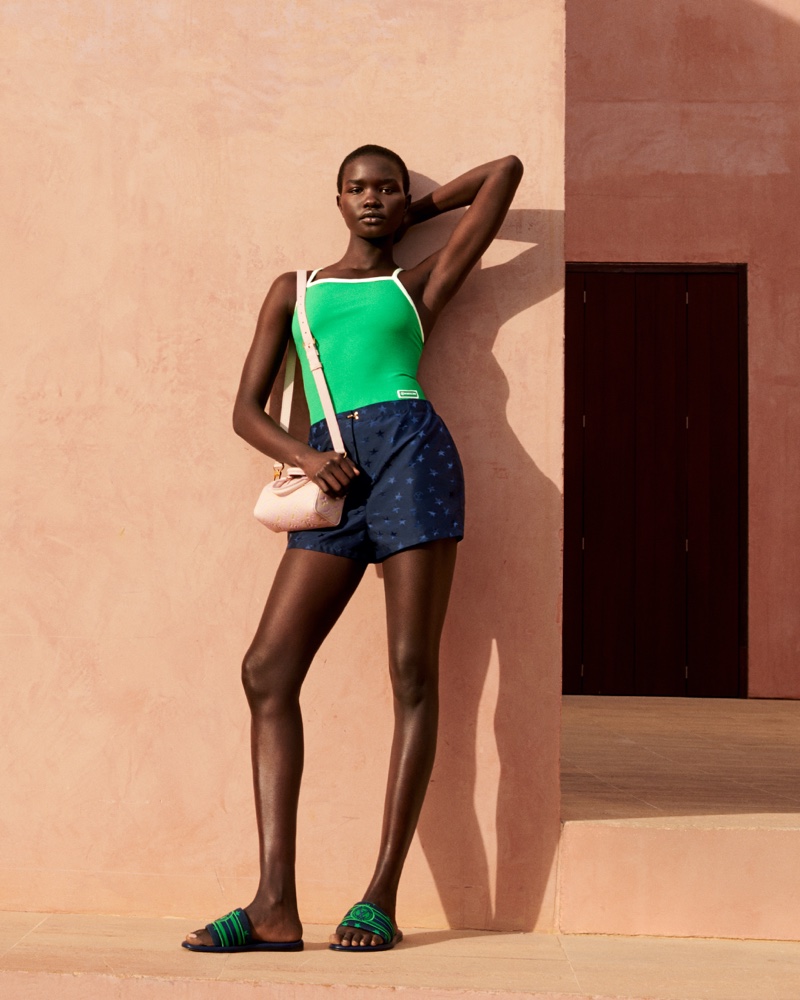 The Louis Vuitton woman's outfits are accessorized with items such as scarves, baseball caps, and slide sandals. For a short film, models pose poolside wearing the new collection while a humming tune plays in the background. Discover the French brand's sunglasses for the spring 2022 season.