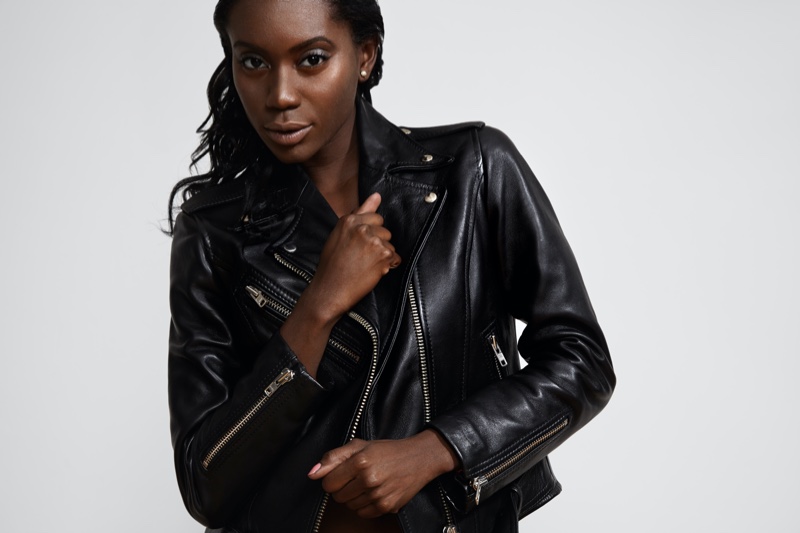 A leather biker jacket is a timeless fashion essential that has endured fashion's changing trends and fads. Initially designed for motorcyclists who needed protection while riding, the leather jacket symbolizes rebellion, individuality, and strength.
While the jacket's roots are in the world of motorcycles, it has since become a versatile piece of clothing that can be worn in various contexts. Read on to find out why every woman should own a leather biker jacket.
History of the Leather Biker Jacket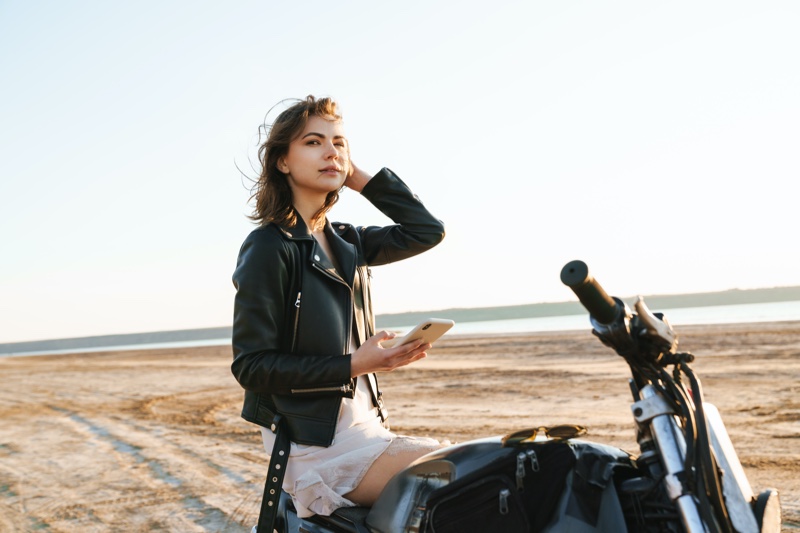 The history of the leather biker jacket happens to date back to the early 1900s when motorcycles were first becoming popular. Motorcyclists needed a durable and protective garment to wear while riding, and leather provided the perfect material.
Harley Davidson introduced the first leather motorcycle jacket in the 1920s. The jacket featured a zipper, pockets, and a belted waist and quickly gained popularity among motorcyclists.
The biker jacket rose to mainstream popularity in the 1950s when Hollywood icons like Marlon Brando and James Dean wore it. The jacket's association with the rebellious youth culture of the time made it a must-have item for anyone looking to express their individuality and non-conformity.
Since then, men's and women's leather motorcycle jackets have become iconic garments synonymous with rebellion and individuality.
Style & Fit Guide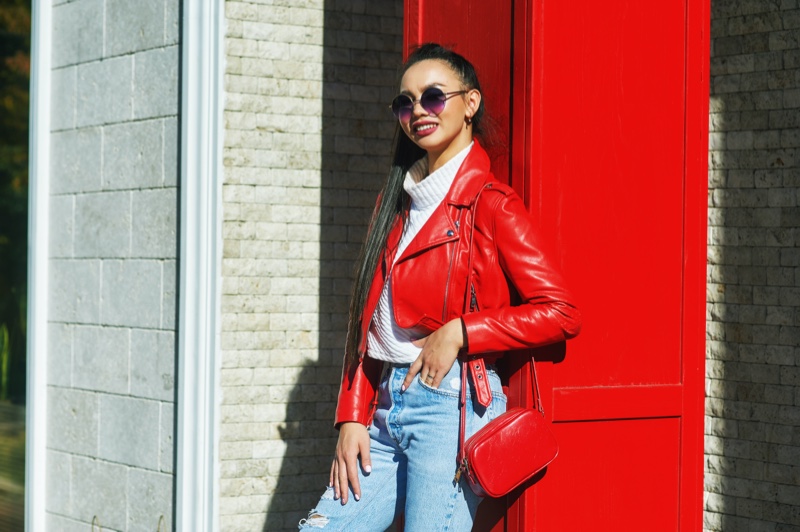 When it comes to style and fit, the leather biker jacket offers a wide range of options to choose from. The most popular types include the classic double rider, asymmetrical, and cropped biker jackets. Each style provides a different look and feel, so choosing one that matches your personality and fashion preferences is essential.
The fit of a biker jacket is also an important consideration. A well-fitted leather jacket should be snug around the shoulders and chest, with sleeves that hit just above the wrist. The length of the design should be just above the hips or at the waist, depending on the style.
Versatility
One of the best things about a leather biker jacket is its versatility. Depending on the occasion, it can be dressed up or down, making it a go-to item for any outfit. You can pair it with jeans and a t-shirt for a casual look or with a dress for a more formal occasion like a party.
A leather jacket can also be layered over a sweater or hoodie for added warmth during the colder months. FJackets and other leading brands provide a diverse range of styles for this timeless wardrobe essential.
Pair a biker jacket with distressed jeans and ankle boots for a casual look. Rock it with a fitted dress and heels for a more formal look. The possibilities are endless, and a biker leather jacket can be worn in any season.
Durability & Longevity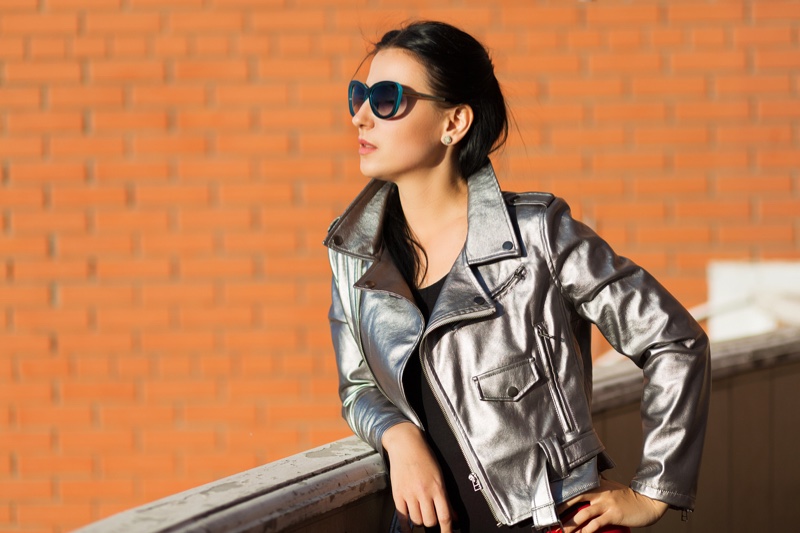 Leather is known for its durability and longevity, making a leather biker jacket a wise investment. A good quality leather jacket can last for years, even decades, with proper care and maintenance. Leather's natural strength and flexibility mean that it can withstand wear and tear better than other materials.
To ensure the longevity of your biker jacket, it's essential to take care of it properly. Avoid exposing it to direct sunlight or extreme heat, which can cause the leather to dry out and crack. You should also avoid getting it wet, as this can damage the leather and cause it to lose its shape. If your jacket gets wet, let it dry naturally and then apply a leather conditioner to keep it supple.
A leather jacket is also an excellent investment because you can wear it year after year without going out of style. While other trends come and go, a leather jacket is a classic item that will never go out of fashion. This wardrobe staple is versatile enough to be worn casually or formally, and its timeless design makes it suitable for women of all ages.
Final Words
Now you know that a leather biker jacket is a timeless wardrobe staple every woman should own. Its rich history and association with rebellion and individuality make it a symbol of strength and confidence. A well-fitted biker jacket can elevate any outfit and offer endless styling possibilities.
With its durability and longevity, a leather jacket is also a wise investment that can last for years. Whether you're going for a classic or edgy look, a leather biker jacket is a must-have item in any woman's wardrobe.
So, if you still need to own one, it's time to invest in this timeless piece of clothing that will always stay in style.