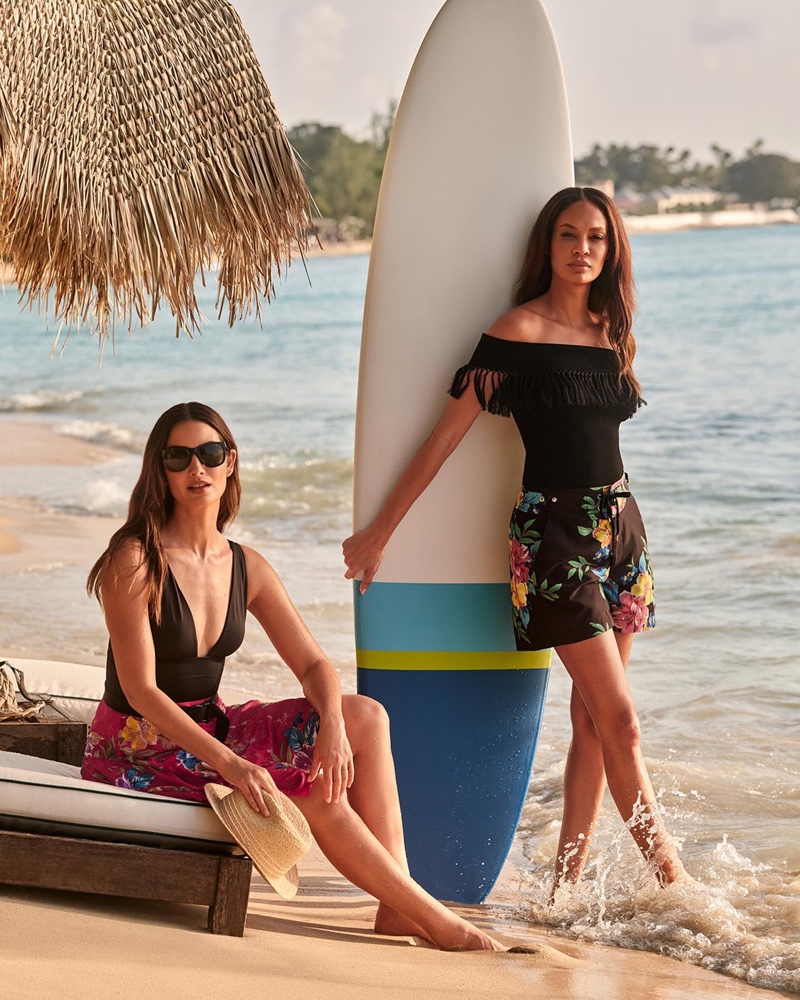 Summer 2023 casts a warm glow on Lauren Ralph Lauren, a name synonymous with timeless style. To celebrate the season, the fashion brand has enlisted the talents of models Lily Aldridge and Joan Smalls.
Lauren Ralph Lauren Summer 2023 Campaign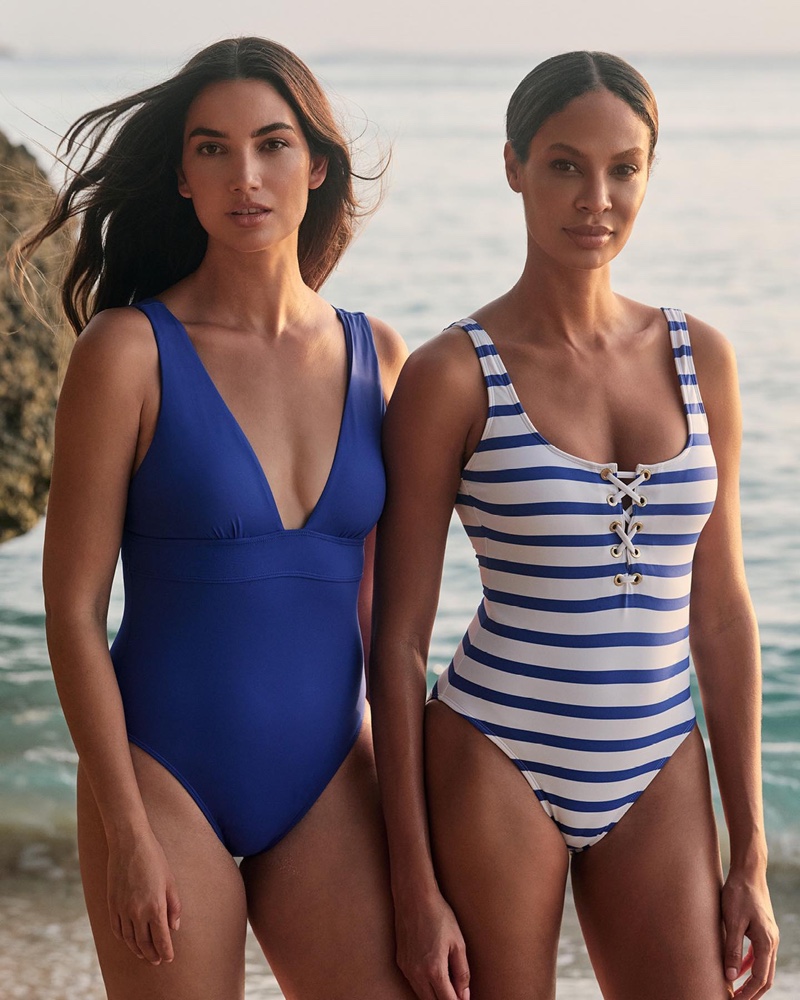 Staged against the backdrop of a serene beach and lush tropics, the Lauren Ralph Lauren summer 2023 campaign showcases an array of light and airy styles. From sleek swimsuits to breezy dresses and chic coverups, each piece from the American brand is a nod to the laid-back appeal of warm weather.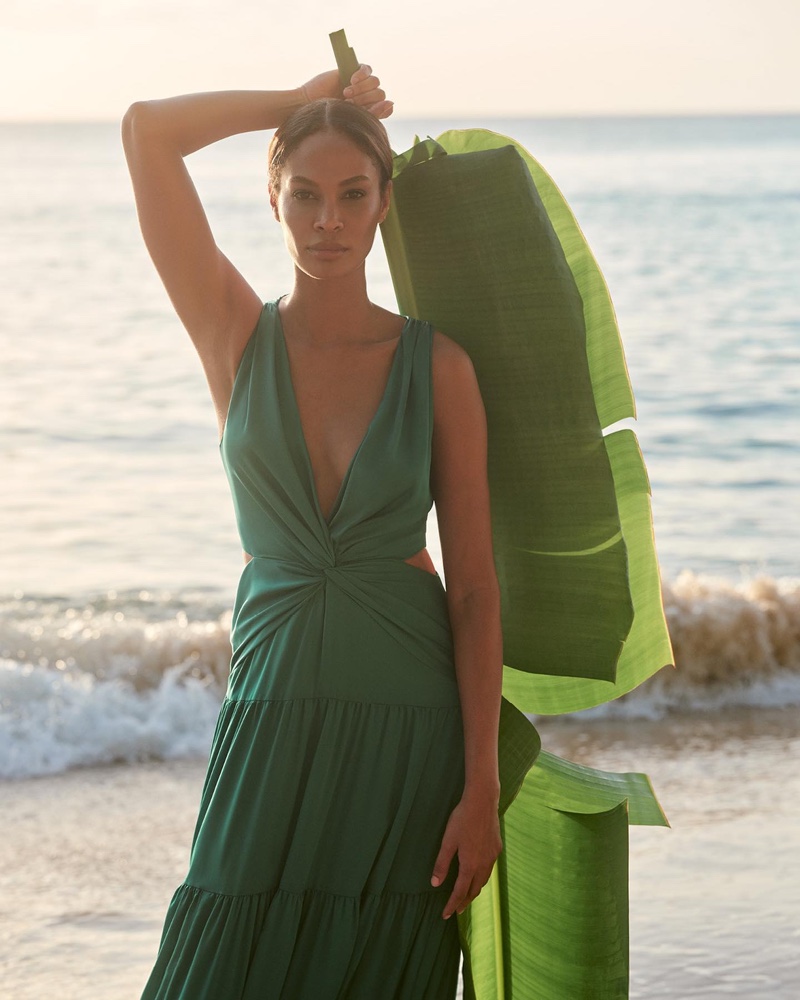 In a recall to the last resort season, the dynamic duo sports a spectrum of standout looks. Joan Smalls is the epitome of poise in a stretch jersey halter gown in a striking blue, while a tiered green satin evening gown adds a touch of whimsy to her summer-ready wardrobe.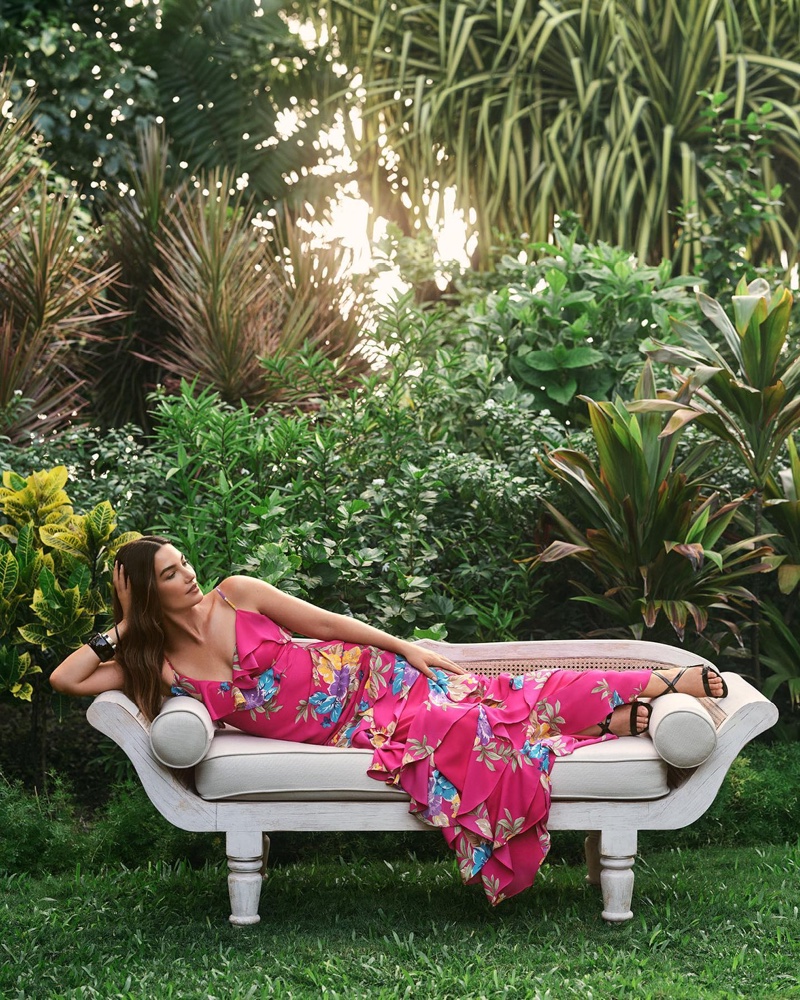 The campaign also spotlights a vivid pink georgette gown with a tiered floral design, worn by Lily Aldridge, which exudes a certain romantic air. Earlier this year, Ralph Lauren debuted sustainable cashmere sweaters, marking the brand's commitment to environmental responsibility, a factor becoming increasingly relevant in the fashion world.
Lauren Ralph Lauren's hibiscus prints are a charming nod to the surf culture, adding a pop of color to shorts and skirts. Meanwhile, nautical stripes on one-piece swimsuits give a subtle nod to the timeless allure of seafaring style.