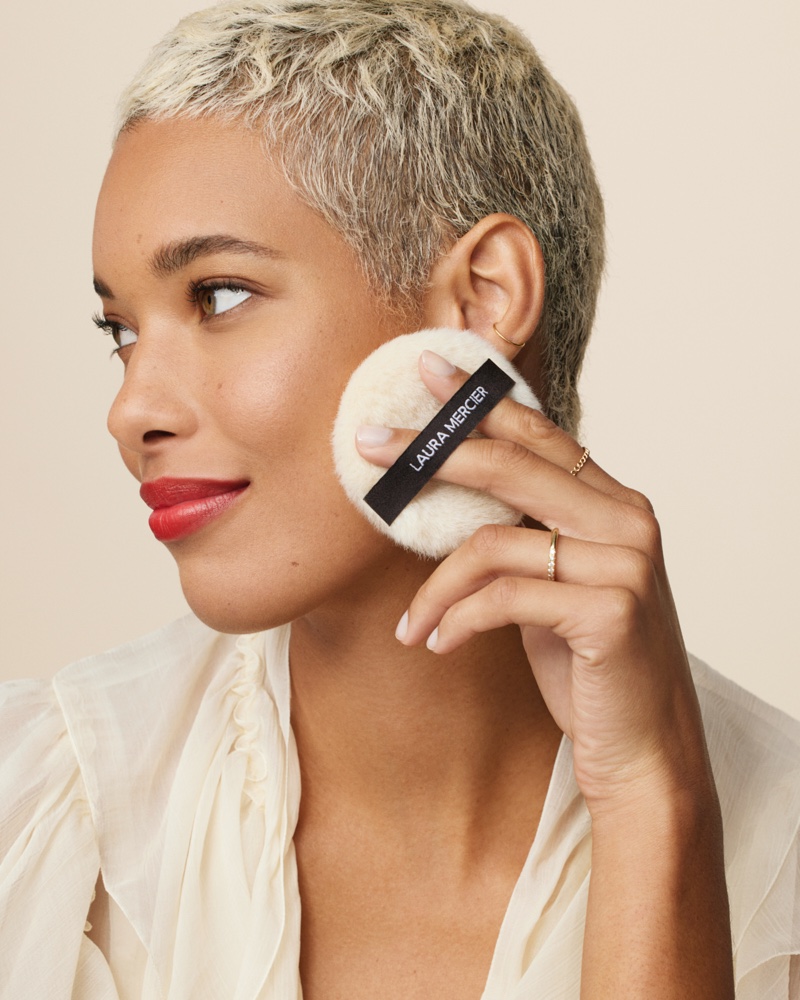 Cosmetics brand Laura Mercier enlists Lara Jade (Atelier Management) to capture its spring 2022 digital campaign. Images feature models Rainey Forkner and Jia Tong alongside its must-have products. Styled by Ali Kornhauser, the duo pairs luminous makeup with elegant blouses as well as delicate jewelry.
Laura Mercier Spring 2022 Digital Campaign by Lara Jade
Laura Mercier's notable products like the Loose Setting Powder (which celebrates its 25th anniversary this year), Lunar New Year Limited Edition Blush Color Infusion, and Face Illuminator take the spotlight. Makeup artists Marc Witmer (Rainey) and Tayaba Jafri (Jia) work on their radiant skin. Hairstylist Thomas Hintermeier works on Rainey's cropped tresses with Jia's bob styled by Roberto Di Cuia.
Related: Nyayop & Juliana Get Their Closeups for NARS Cosmetics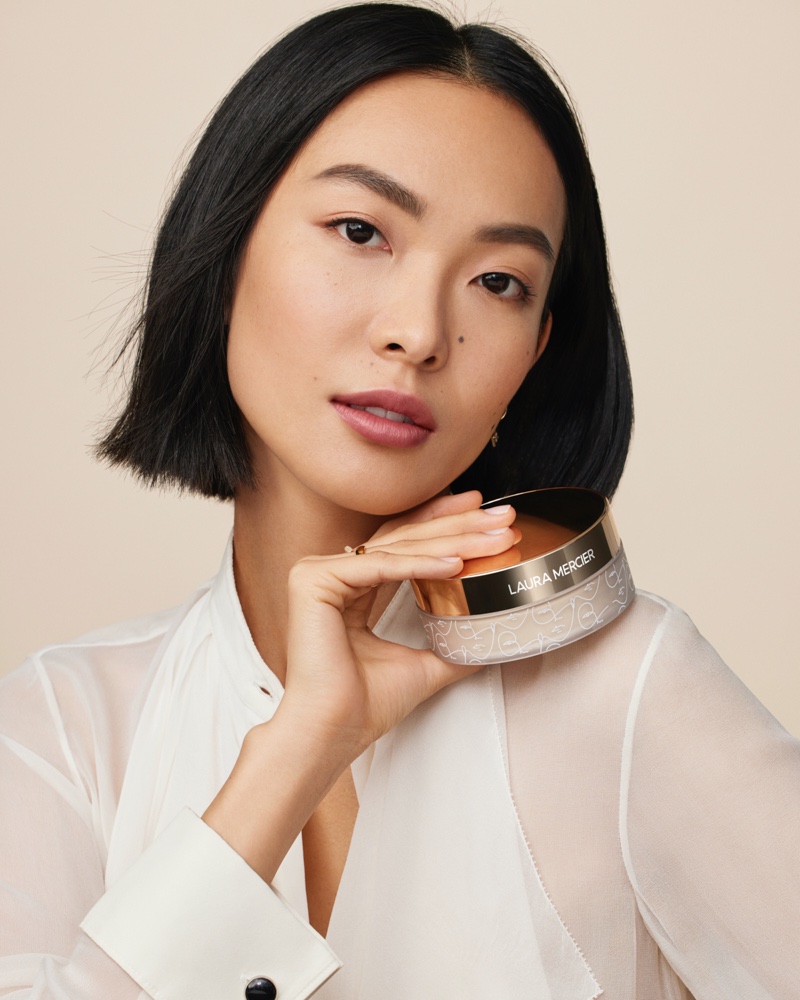 "Laura Mercier™ empowers women, the world over, to express and embrace their individual beauty. Every woman gains confidence and the ability to create her own Flawless Face through Laura's vision, innovative products, iconic makeup artistry and stylish French heritage," the brand shares about its mission.