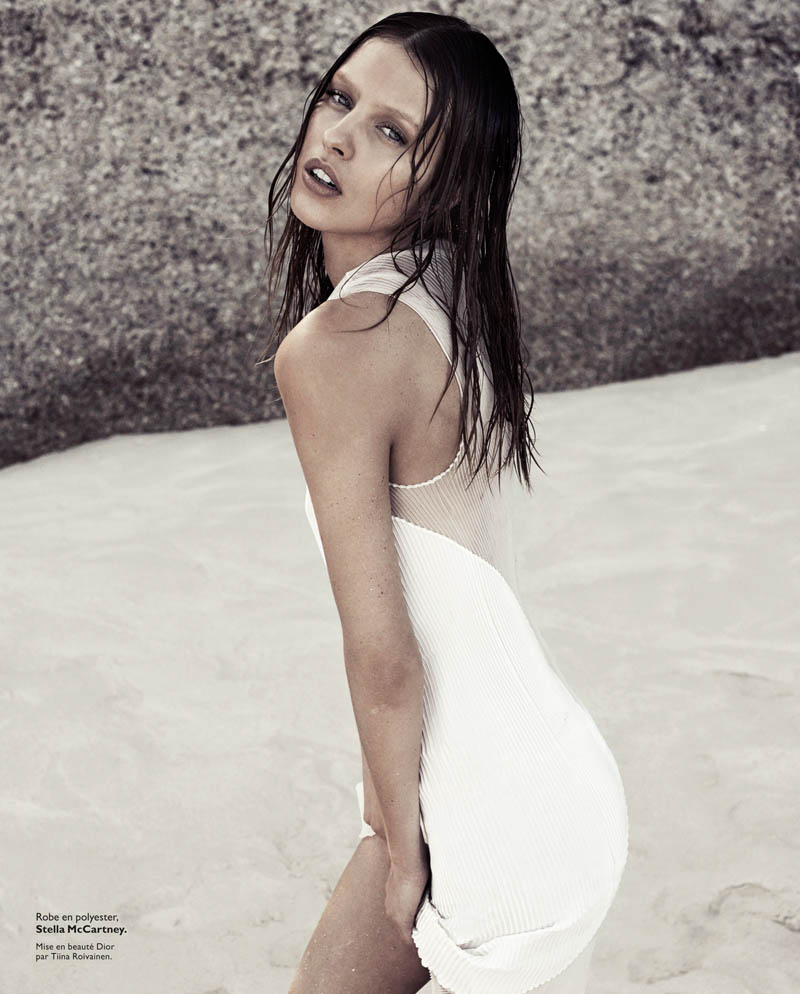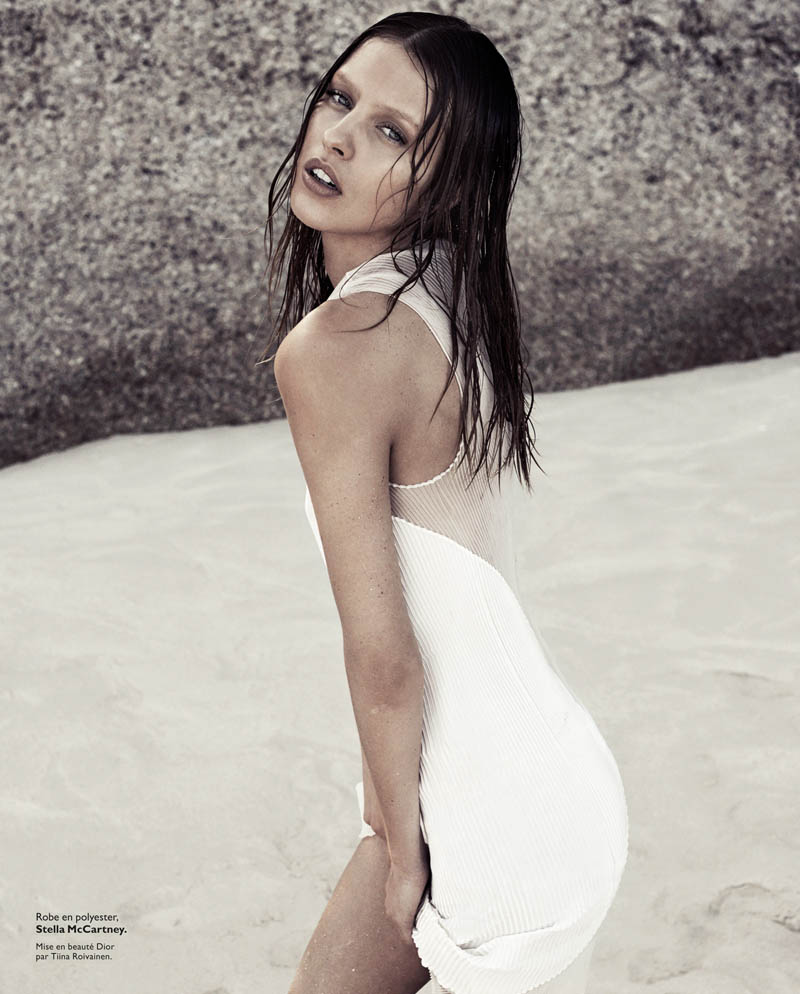 Des Ses Filets
– In front of
Honer Akrawi's
lens,
Julia Frauche
wears mesh looks for the March issue of
Grazia France
. The brunette washes ashore in designs from labels such as Stella McCartney, Diesel Black Gold and Moncler Gamme Rouge styled by Julie Philas. Wet tresses by hair stylist Sylvain Le Hen and minimal makeup by
Tiina Roivainen
create the illusion of a siren caught in a sailor's net.