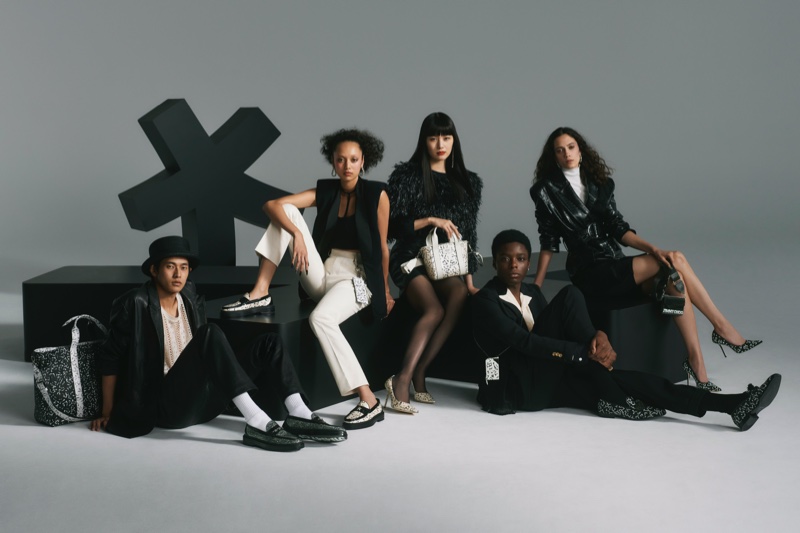 Fueled off the creativity of three creative artists, Jimmy Choo's recently introduced a collaboration called JIMMY CHOO / ERIC HAZE COLLECTION CURATED BY POGGY.
The inspiration for this new collection comes from many sources, but it all started after a conversation sparked between Choo's Sandra Choi and Poggy, with each of them sharing their love of fashion for New York in the 1980s regarding underground music and art scenes. Haze was then able to bring this representation to life through his visual expressions.
Related: Hailey Bieber is Daring in Jimmy Choo Fall 2021 Campaign
Many fans are excited about the new BE@RBRICK model, a teddy bear-block "born" in 2001. The trio has chosen a translucent bear with jagged black abstract shapes for this project, which perfectly convey the rugged 1980s fashion tone.
Jimmy Choo x Eric Haze Collection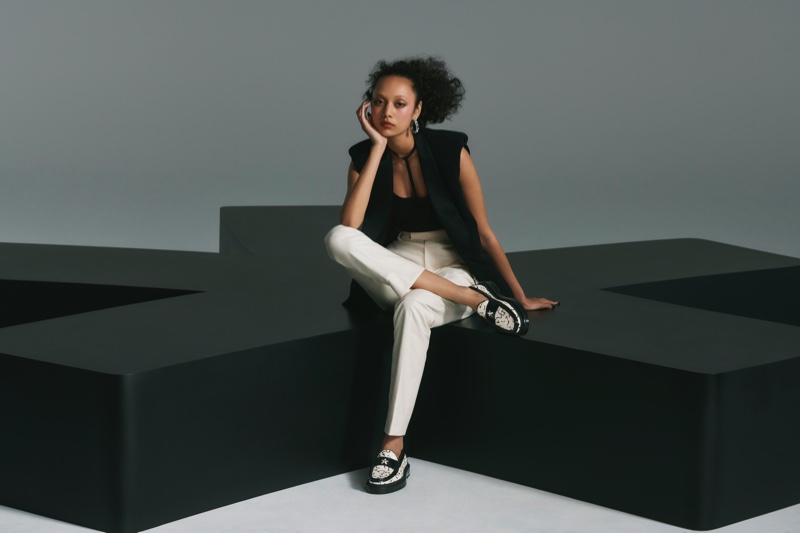 Other stylish accessories include bedazzled shoes with either glitter or a simple chain of stars on the front, heels, and two bags in black and white with the recurring abstract pattern. The collaboration makes sure to include a splash of color as well, with stylish red, black, red, and blue shoes with "JIMMY CHOO" imprinted in block letters on the bottom.
"What was great is we're all experts in our own areas," says Sandra Choi. "And the three of us came along with our individual areas of expertise mixing, shaping and also bringing ideas to life while crossing boundaries. I think that is the essence of what this project is all about."