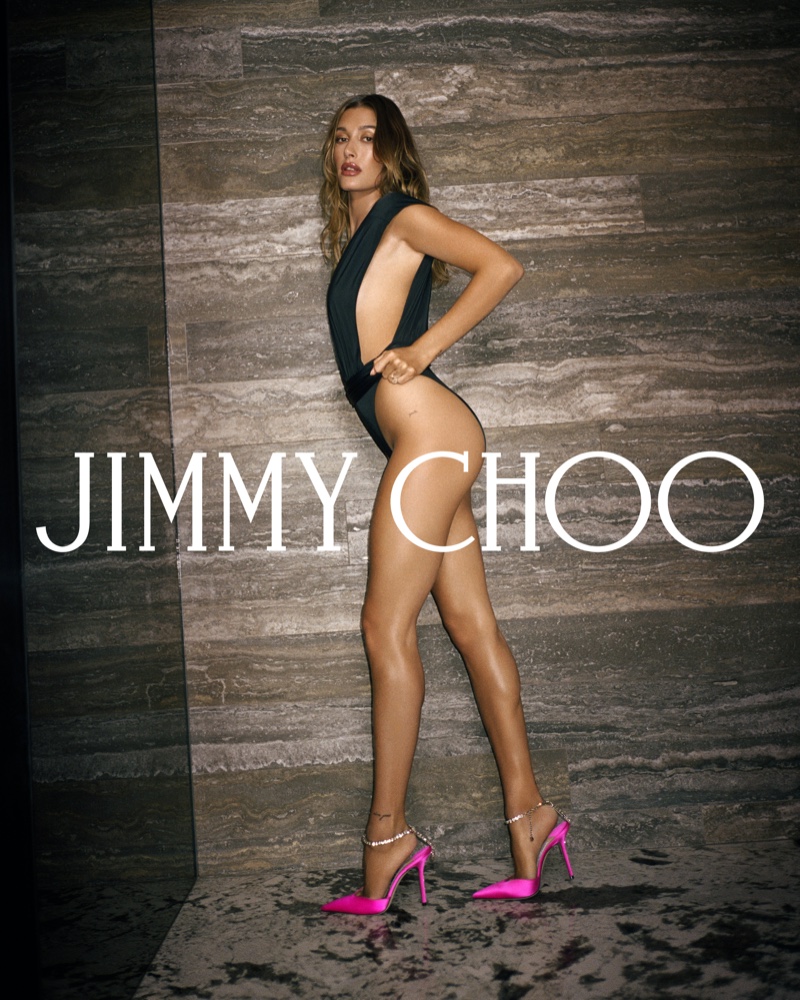 Supermodel Hailey Bieber is front and center for Jimmy Choo's fall 2021 campaign. Photographed by Pierre-Ange Carlotti, the blonde poses for advertisements called TIME TO DARE. Exuding pure glamour, she wears boots, heels, bags, and eyewear styled by Ilona Hamer.
The statement pieces get paired with form-fitting dresses as well as dazzling jewelry. The Sunshine Company works on art direction for the shoot with hair by Mara Roszak and makeup by Kate Synnott. In addition to images, Hailey also appears in a series of short films spotlighting new season designs.
Related: Hailey Bieber Hits the Beach for Superga Fall 2021 Campaign
"Hailey is the embodiment of the Jimmy Choo spirit today – glamourous, sexy, alluring, daring and confident. She perfectly encapsulates the DNA that is the core of our brand. I love her energy, style and her innate confidence that comes through in each of the images. I am so thrilled we were able to work together to create such a beautiful campaign," says Sandra Choi, Creative Director of Jimmy Choo.
Jimmy Choo Fall 2021 Campaign