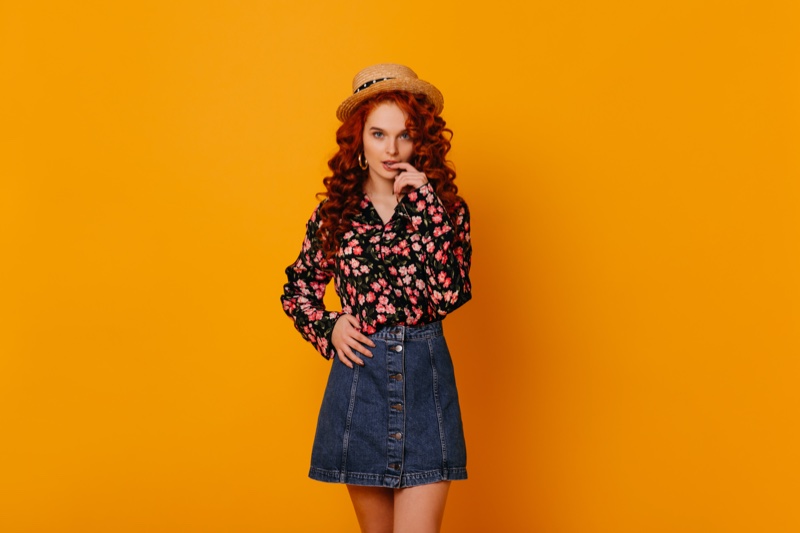 It's likely that your closet is a mix of classic staple pieces in versatile neutrals and statement options with colorful accents. It's good to have a balance of both so you can wear your pieces with different looks and accessories to make the most of your closet. Whether you prefer a concise, capsule-inspired wardrobe or a closet filled with various options for every occasion, patterns and prints are a great addition to your clothing collection. You can wear them for casual occasions, dressy events, and throughout the year. Here's how to shop for and style printed and patterned clothing!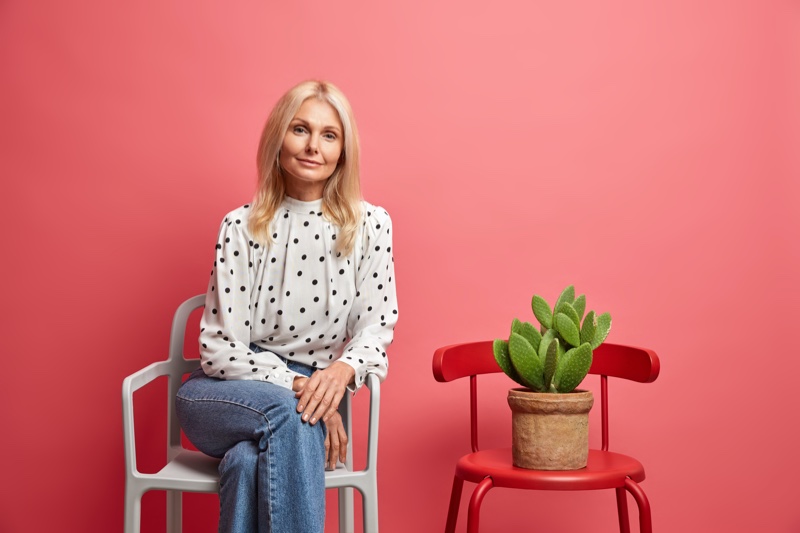 Shopping for Prints and Patterns
If you'd like to add more prints to your wardrobe to balance out your solid-colored clothing, it's a good idea to take a look in your closet first. Take note of which colors make up the majority of your wardrobe and which pieces you love to wear the most. For example, if you have a lot of off-white and light neutrals in your closet, you might consider buying printed or patterned clothes that feature some of these colors, as well as other complementary hues like yellow, light blue, green, navy, and more.
If your closet includes more intense colors like black, stark white, and bold jewel tones, then your search for cute women's clothing with patterns might involve looking for bolder, more vivid prints that go well with what you already have. Black and white prints are exceptionally versatile in this case. If you take the time to scope out which colors work best with your current closet, you'll be able to wear them often and with a number of different looks.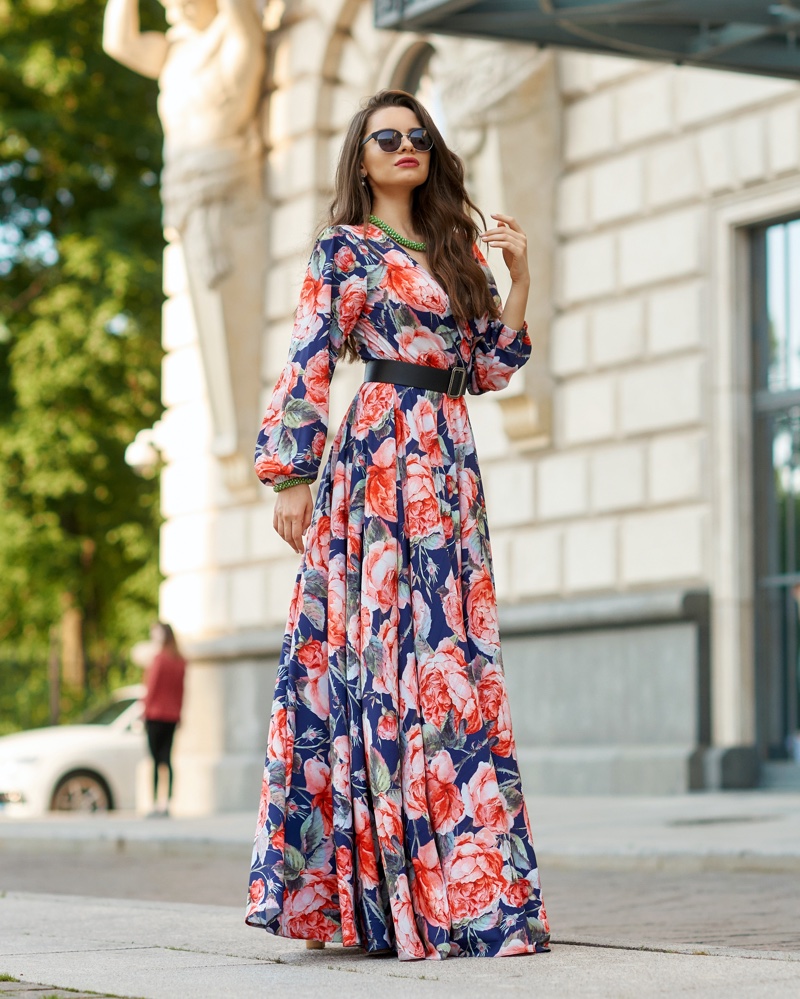 How to Style Printed and Patterned Clothing
Wearing pieces that feature prints and patterns is an easy way to add a little excitement to your everyday wardrobe. It's easy to find beautiful prints and colorful, eye-catching patterns in the clothing styles you already wear, know, and love. Once you have chosen your favorite pieces to add to your closet, it's time to think about styling them accordingly. Unlike your go-to basics and neutral clothing, patterned clothing outfits look best when created thoughtfully and in a way that brings the designs to life. Here are a few ideas to help inspire you when creating stylish outfits with prints and patterns:
Printed Skirt + Solid Top: A printed skirt is the perfect way to make a statement and add a bit of flair to your outfit. Consider a breezy miniskirt with a white blouse in the summer with a pair of cute sandals, and dainty jewelry. A printed skirt isn't just for the warmer months of the year, though. You can also rock a printed maxi dress full of fall or winter colors with a crew neck sweater, turtleneck, or cropped jacket. Take things up a notch with heels, or keep it a bit more casual with ankle boots.
Jeans + Printed Top: There's nothing better than choosing an outfit that incorporates your favorite pair of jeans. Instead of pairing them with a simple top or t-shirt, go for one of your stylish printed tops. This is a fun and easy way to add more color to some of your everyday outfits! For a more casual look that's perfect for weekend wear, try a printed top with ruffle sleeves paired with your favorite fitted jeans, a belt, and stylish sneakers. A nicer look might include white or black jeans with wedges or heels and a pair of statement earrings.

Photo Credit: Adobe Stock

Printed Pants + Heels: Make a statement in a pair of trendy women's pants! If you prefer pants over skirts or dresses, you can still wear all of the patterns and prints your heart desires. Shop for fun and fashionable pants that feature designs in your favorite color schemes, or try something new with something unique and fresh. Try a pair of printed trousers, wide-leg pants, or tailored pants, depending on the style you like to wear best. Pair them with a stylish yet understated top to give the pants time to shine! Add a pair of wedges and a cute handbag to finish off the look.
Printed clothing can be styled any way you like. Though there is much printed clothing in bright colors to be found, worn, and loved, there's just as much in subtle hues, easy prints, and understated patterns. This way, you can get precisely what you want. Enjoy your printed pieces, have fun wearing them, and create a new look each time you wear them!