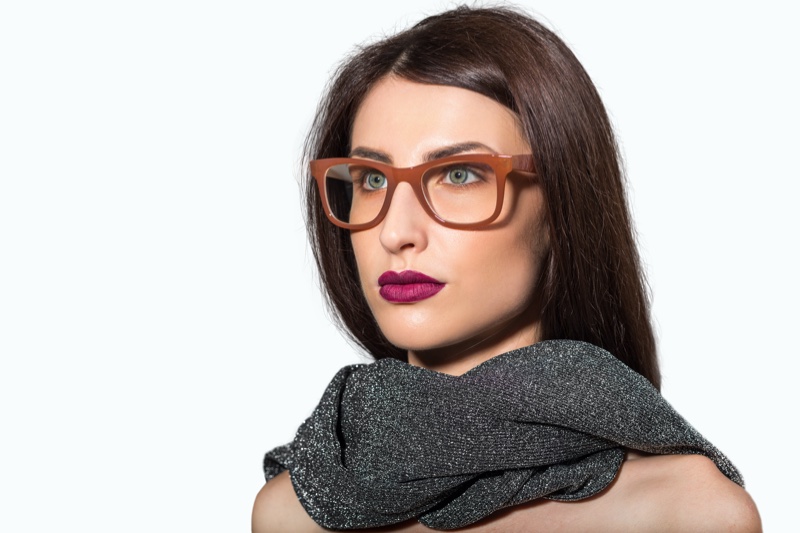 Wearing glasses has evolved from being seen as uncool to now being a fashion statement in its own right. Nowadays, glasses can become part of your personal style, but since they can alter the appearance of your face, you may need to adjust things like your everyday makeup technique so your glasses look as flattering as possible. Keep on reading to discover the best makeup ideas for glasses-wearers.
At FramesDirect.com, you can browse a wide range of eyewear, including glasses, sunglasses, and prescription sunglasses. So, when you next need to buy glasses or when you buy prescription sunglasses, take a look at what's available at Frames Direct.

Bold eyeshadow
One of the best things about glasses in terms of style is that they highlight your eyes. To take advantage of this, you could choose to intensify your eye makeup to really enhance this feature. To do this, you could wear winged eyeliner, bold eyeshadow, or even both. Experiment with different styles such as colorful, sparkly, or dark eyeshadow to see what suits you.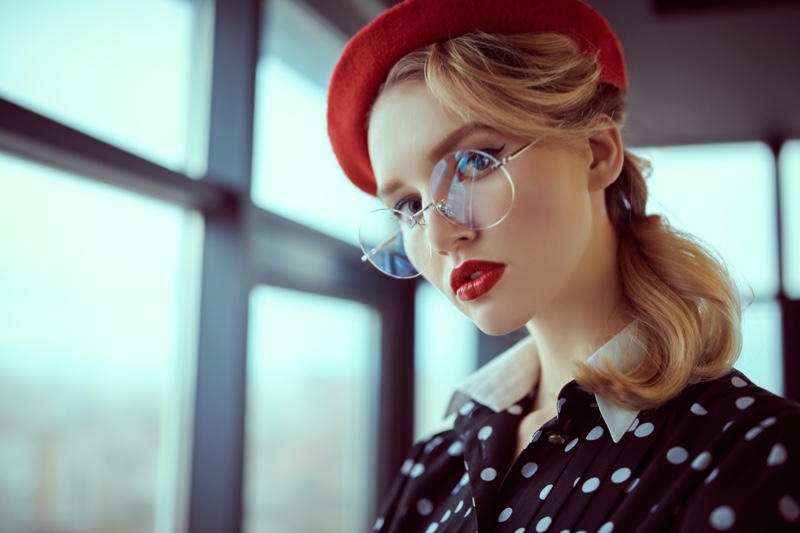 Bold lipstick
On the other hand, certain styles of glasses may actually cover up and hide your eye makeup, or your makeup could start to look too heavy. In this case, you may prefer to go for more natural eye makeup and balance this with a bolder lip color. A classic choice is a bold red lipstick, but you could also choose darker colors like burgundy or plum or brighter colors like orange, pink, or coral.
Concealer
A potential negative effect of wearing glasses is that they may highlight any dark circles or discoloration under your eyes. It's very common to have darkness under your eyes, but luckily there's an easy solution if it's bothering you. All you need is a higher-coverage concealer to brighten the undereye area. To enhance this brightening effect, pick a concealer that's one shade lighter than your skin tone.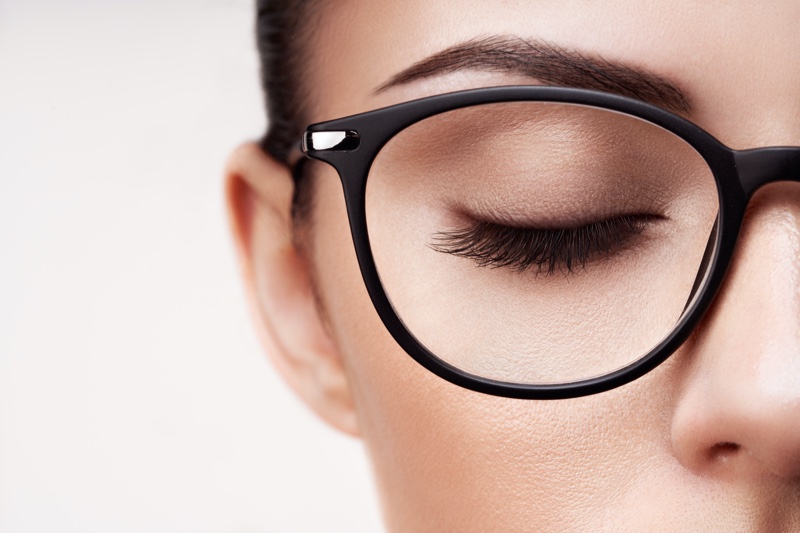 Setting powder
Another downside to wearing glasses is that the bridge can rub off the foundation on your nose. This is particularly annoying if you use higher-coverage makeup because the areas of foundation that have rubbed off will look more obvious.
Although it's difficult to prevent this from happening completely, you can improve the longevity of your base makeup by using a setting powder all over your face or just in the areas you need it. You could also use a setting spray after you finish your makeup to lock it in place.
Eyelashes
Wearing mascara could lead to your eyelashes brushing against your lenses and leaving black flakes. To avoid this issue, it's a good idea to stop your lashes from touching your lenses by using a lash curler before applying mascara. The lash curler will help your lashes curl upwards rather than sticking straight out and brushing against your lenses. Once you've curled your eyelashes, apply waterproof mascara as these formulas last longer and don't transfer as much.
Wearing glasses could mean you have to adjust your makeup techniques. Try out the ideas listed in this article to ensure that your glasses and makeup work together perfectly.