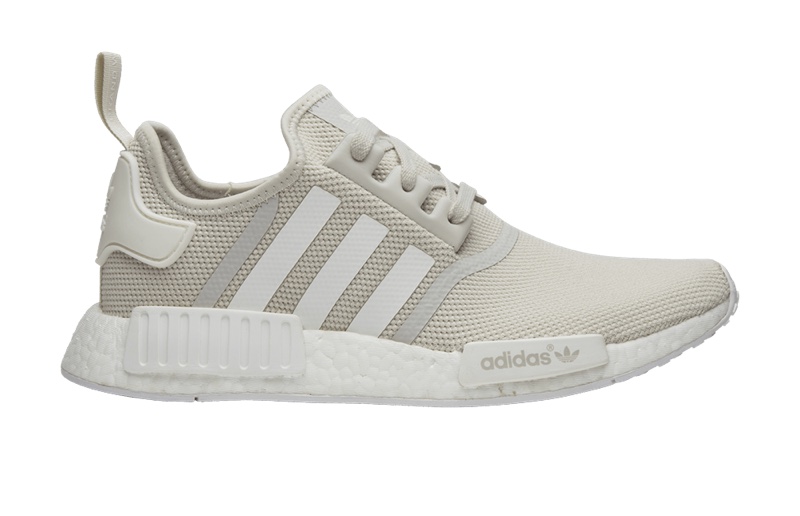 The women's adidas NMD sneaker is primarily inspired by individuals who follow a nomadic way of life. Currently, the NMD line is among the most popular shoes on the market today because of its exceptional blend of archival aesthetic and modern technologies. It was birthed with the desire to extend the brand's heritage into the future. By uniquely harkening back to some archival shoes such as the Boston Super or the Micro Pacer, NMDs allow the past to empower the future significantly.
These lifestyle shoes center on design concepts with their sock-like construction that features flexible cushioning. Alongside its occasional Primeknit uppers, the women's NMDs provide a new sense of comfort and style with their functional and progressive designs. Shop additional women's sneakers here.
That said, this article will go over five popular styles of the adidas NMD sneakers.
1. Women's NMD_R1 'Sand'
Released on June 10, 2016, the adidas NMD_R1 Sand is the most sought-after color variation of the bunch. While the style features a staple silhouette already seen in a wide range of iterations, it's composed of water-resistant materials. The design is coated in a neutral sand shade that looks effortlessly stylish. It also features two EVA plugs in its rear and front end that offer additional support.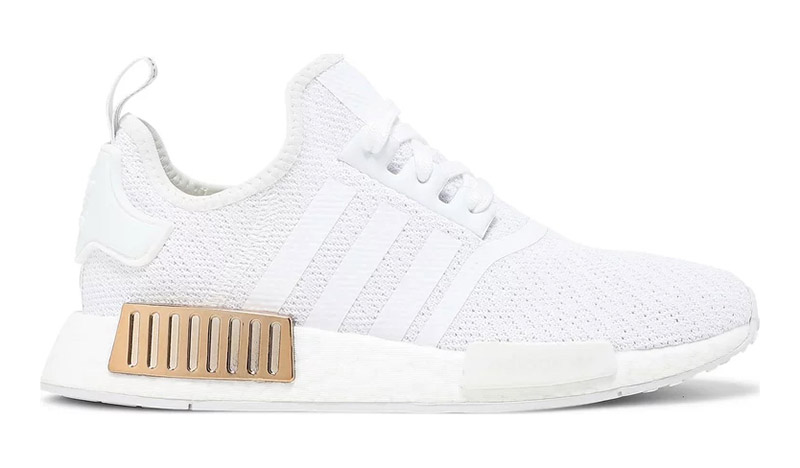 2. Women's NMD_R1 'White Copper Metallic'
This White Copper Metallic version features a fresh-knit textile with a matching footbed. Its sock-like fit, midsole, and cushy molded EVA footbed offer comfort that can last for days. The design of the NMD white copper metallic allows you to make an impression without trying too hard. Besides, the product is also made using recycled content in line with the brand's ambition to put an end to plastic waste.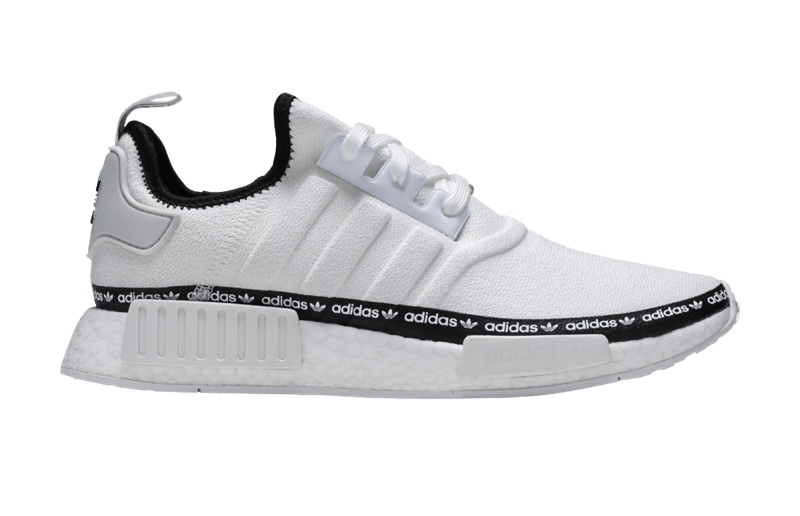 3. Women's NMD_R1 'White Tape Logo'
Whatever your style is, trust that a pair of NMD White Tape Logo can help complete your look stylishly. The neutral color associates itself with a sense of simplicity, making it a blank canvas that the wearer can freely use according to their aesthetic. The NMD White tape logo combines the adventurous and spontaneous spirit of the NMD while showcasing versatility, functionality, performance, and comfort. Lined with a black accent atop, this footwear punctuates the perfect streetwear style that fuels your inner creator.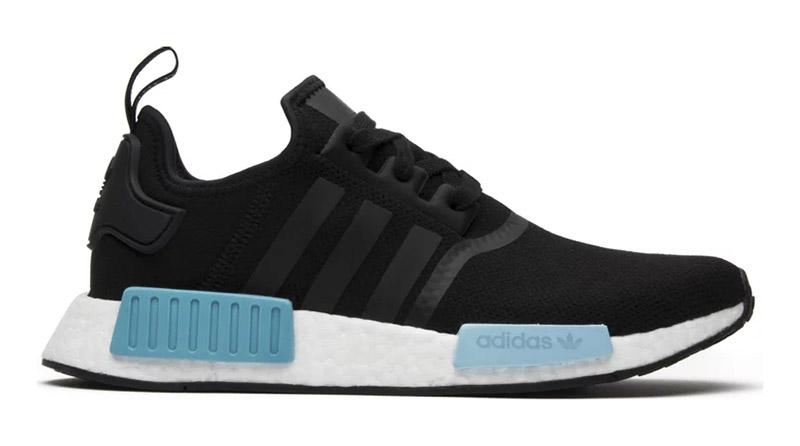 4. Women's NMD_R1 'Icey Blue'
The NMD Icey Blue sneaker for women flaunts an exclusive colorway with vibrant blue shades. This product skips out on the Primeknit feature for a convenient and breathable mesh composition. Moreover, it exhibits a matching three-stripe banding that makes room for two different shades of blue that fixates your gaze on its midsole bumpers. Its Boost cushioning system also provides extra comfort with its black and white contrast.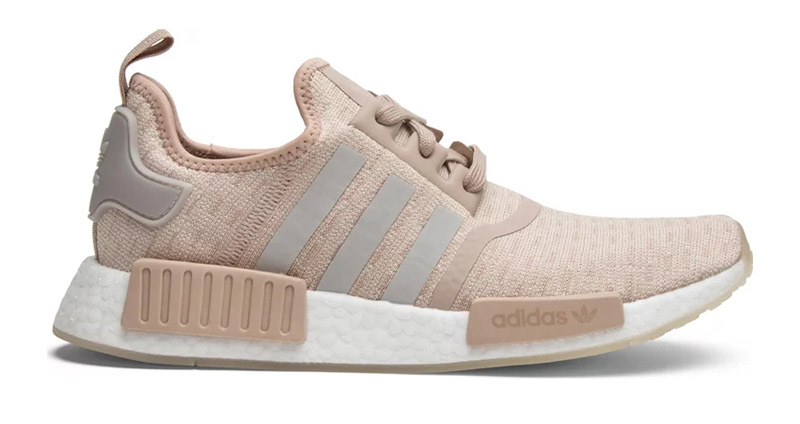 5. Women's NMD_R1 Chalk Pearl'
Released in 2017, the Chalk Pearl of the NMD R1 women's line makes use of a relatively simple color scheme that emphasizes the beauty of the hue. Even the black variation also features an all-black upper paired with the Chalk Pearl-colored heal bumpers topped with a translucent, off-white outsole. The design is a standout that can upgrade just about any outfit. Find additional women's adidas NMD styles at GOAT and Flight Club.