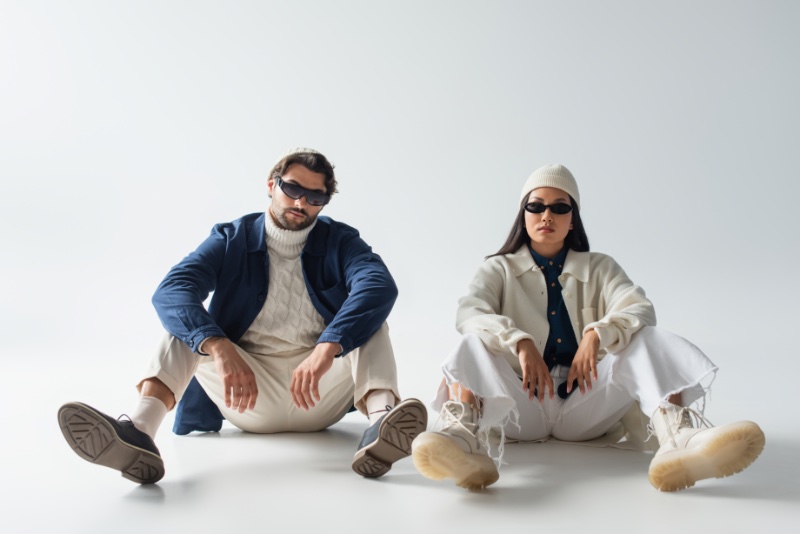 Winter is the season of layers. It would be best if you layered your clothes to stay warm when the temperatures drop. We've put together a simple guide to help you build a winter wardrobe that will keep you warm and comfortable all winter long.
Wear a Knit Hat or Headband
A headband is a great way to keep your ears warm if you have long hair. You can find these in many places, and they are cheap to buy or make yourself.
Grab a knit hat if you don't want to bother with that. A knitted hat will be breathable and keep your head warm without overheating it like some beanies do.
Layer Your Clothes
When the temperature drops below a particular threshold, your body conserves heat by cutting off blood supply to your hands and feet, causing them to feel chilly. That temperature is around 70° for women and approximately 67° or 68° for men.
Wearing more layers of clothing, especially on your bottom half, can help keep you warm and toasty. The logic behind this is that the more layers you have on, the warmer you will be. This is because each layer traps air between it and the next layer. This traps heat in an air pocket around your body.
You'll need to wear a hat or headband over your ears, a coat that goes down to your knees, and a scarf around your neck. You can also wear gloves or mittens on top of the rest of these layers. Finally, if you're going outside in the snow, then be sure to wear warm socks.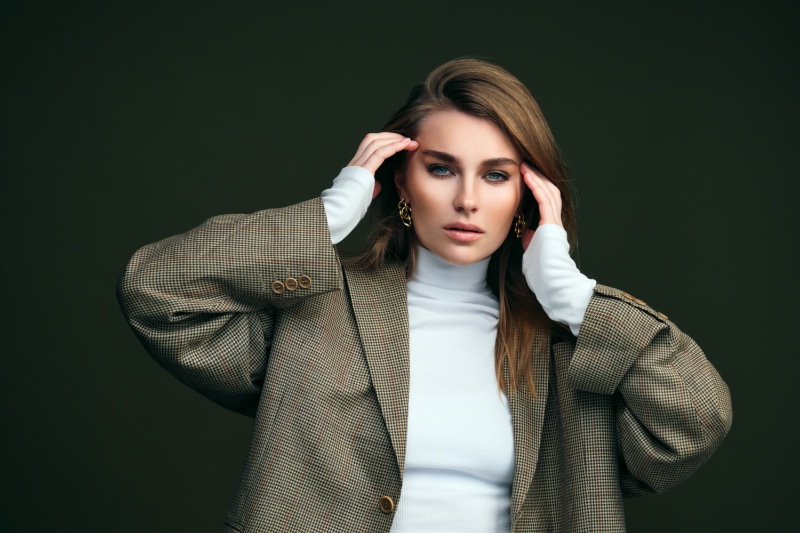 Choose Base Layers Made From Wicking Fabrics
When it comes to layering, base layers are the essential pieces in the puzzle. For this reason, you should choose a fabric that will keep moisture away from your skin and not let it seep in.
Some wicking fabrics are wool, polyester, and other synthetic fibers. Cotton is an excellent example of a non-wicking material because it absorbs moisture like a sponge and then holds onto it for dear life.
This can lead to clammy hands and feet if you're not careful. Not what we want when spending our money on winter clothing.
Choose Wool Over Cotton
Cotton tends to hold onto moisture and keep you cold because it absorbs water. On the other hand, wool is a natural insulator that can help keep you warm when wet. In addition, wool also holds onto heat when it's dry and releases it when you're too hot.
When choosing fabrics for your winter clothing layers, opt for natural fibers over synthetic materials whenever possible. A few perfect examples of fashionable base layers are available on this website. Not only do these fabrics better regulate temperature than synthetic ones in hot and cold weather conditions, but they're also easier on your skin so that you won't have issues with eczema flare-ups.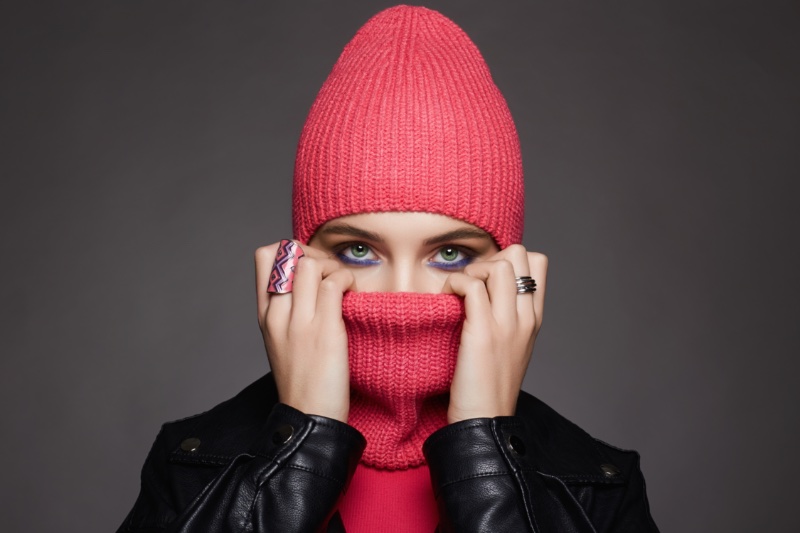 Try a Balaclava
A balaclava is a knitted wool hat that covers all or part of the face. It can be worn over the head and face or just over the top of the head. You might know them best from movies like Die Hard and Mission Impossible, where they're used to protect against cold weather. Balaclavas are also popular among motorcyclists because they protect against wind chill and sunburn and are stylish.
Balaclava is a Ukrainian coastal city that was the site of a significant battle during the Crimean War in 1854. British and Irish troops were deployed to face Russian forces in subzero temperatures, wearing just a threadbare summer uniform. After that, British ladies began crocheting hats for the troops and delivering them to the barracks. The headdress, first worn by pro-Russian separatist protestors, has now become a symbol of Eastern European militia.
Generally speaking, balaclavas are made from one piece of knit material with an opening for the eyes so you can see. The bottom edge may have an elastic band attached to hold it in place on your head if you don't want it directly on top of your face. Otherwise, it's held in place by pressure against your skin wherever it touches.
Put on a Scarf & Use It as a Balaclava When Needed
The balaclava is a winter staple that's easy to wear, not just for the mountains. It can be used as a hat, headband, scarf, and even a face mask when necessary. Wearing one under your scarf will help keep your face warm in icy conditions. If you don't have one handy, use any extra fabric from your outfit to protect your face and neck from the elements.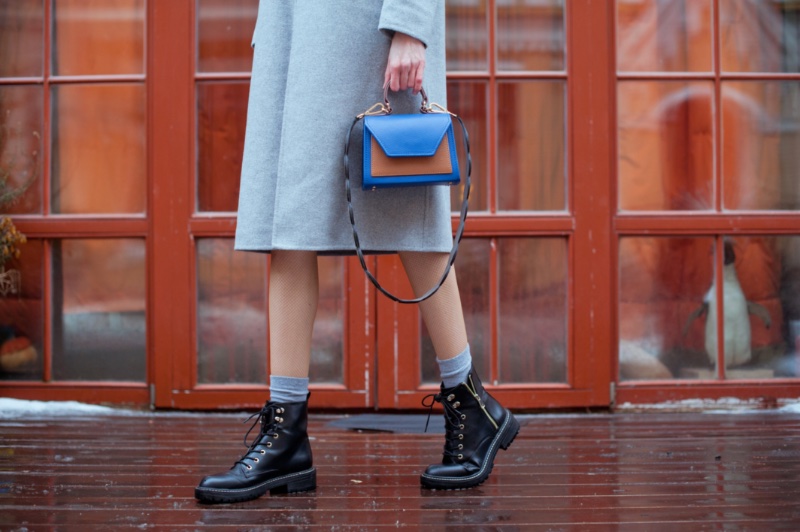 Wear Warm Socks
Do not wear cotton socks. Cotton retains moisture and makes you colder in the cold weather.

Do not wear socks that are too tight. This can cause blisters or circulation problems in your feet, making you feel even colder than usual.

Do not wear cotton socks with your hiking boots or shoes with thick soles because they'll absorb any water from snow or slush on the ground while you walk through it.
Outer Layer
Wear thick gloves and mittens over them. The first step to keeping your hands warm is wearing the right pair of gloves or mittens over your regular ones.
Fleece vests are fantastic for men because they're warm and easy to layer. You could wear a vest/hoodie combo with the hood down for women.
You can wear these pieces over t-shirts, sweaters, or other tops as an extra layer of warmth under your coat. You can also use them on their own if you don't have time to change into something warmer before heading out the door.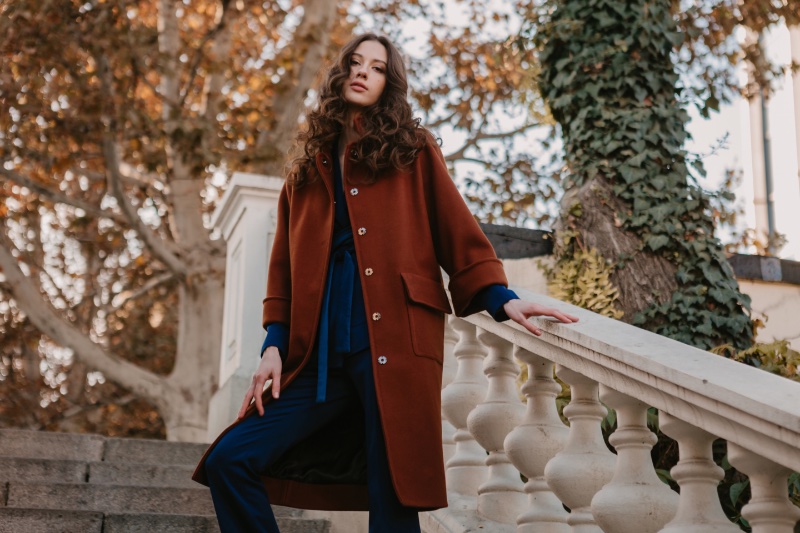 Pick the Right Coat
When it comes to the perfect winter coat, you want something warm but not too heavy. A good rule of thumb is to look for a coat with at least 800-fill-down insulation. This is generally considered to be a lot warmer than regular coats.
You also want one that's waterproof and windproof, so you don't have to worry about getting wet or cold in any weather conditions. Finally, when looking at the outerwear section of your favorite store, make sure you find a coat with plenty of pockets. One on each side and at least two inside ones will do fine.
Then there are other things we can recommend:
A hood: If you live somewhere where there is snow on the ground for most of the winter, then having a hood will keep your head warm without being too bulky.
Removable liners: Some coats come with removable liners, so if it gets warm outside during springtime, then all you need to do is take out your inner layer before leaving home.
Now that you know how to layer your clothes and stay warm, it's time to get out and make the most of winter. We hope these tips were helpful to you in finding the best way for you to keep warm this winter.