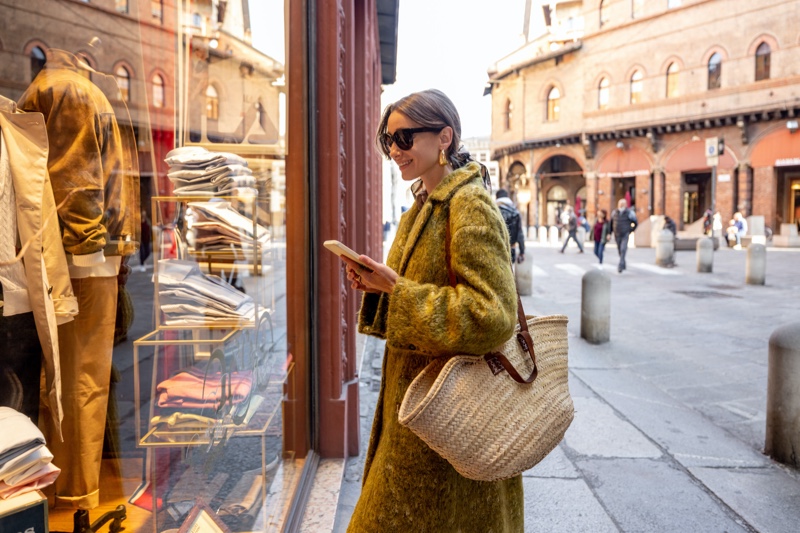 Vintage clothing and accessories are revered because of their particular, rare nature. They are a great way to add an extra bit of personality to your look without breaking the bank.
But you probably already know that it can be challenging to hunt down good deals on vintage accessories and clothing, especially if you're not in the right area or aren't at the right time of year. However, the process doesn't have to be too complicated or intimidating.
If you're an avid antique hunter and want to start hunting vintage accessories and clothing, there are some great things you can do to find the best possible treasures. Whether you're interested in clothes or accessories like hats, shoes, bags, or jewelry, this guide will teach you how to seek out the best of the best from your local antique store or flea market.
So, here are eight tips to make your hunt more manageable and successful. These tips will help you find vintage clothing and accessories no matter where you are.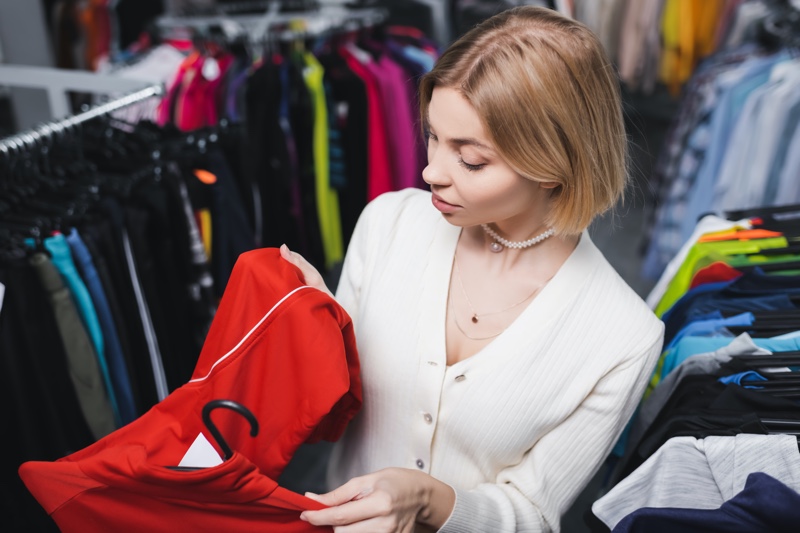 1. Know What You Want & Where to Find It
The first step to hunting for vintage accessories and clothing is to know what you want. It's important to know what you're looking for so that you don't have to waste time digging through clothes that won't work for your style or body type.
Do some research on trends, silhouettes, and specific brands or items you are interested in. This will help you focus your search and make the process more efficient.
Also, please list stores that sell those items and then use them as a reference when shopping. When it comes to hunting for vintage accessories and clothing, research is vital. You'll start by looking in thrift stores, consignment shops, and online marketplaces. Once you've got a feel for where to find vintage pieces, you can begin honing your search.
2. Look in Local Charity/Thrift Stores
Local charity and thrift stores are often treasure troves for vintage finds. Often these places will have more stuff than your average store, so don't underestimate them. They might not always be organized most efficiently, but if you ask one of the workers, they might be able to point you in the right direction.
These stores are more likely to sell out their items quickly, which means they're constantly getting new inventory. To increase your chances of success, go during off-peak hours when the selection is likely to be better. Don't be afraid to dig; the best pieces are often buried at the back of the racks.
If you're not in a city with an abundance of secondhand shops, check out online options like eBay's Tradesy. You can also find some terrific vintage clothing on Etsy by searching for keywords such as vintage or retro.
It's also important to consider that some items may be labeled vintage but aren't because of their condition. For example, if an item has been patched or glued together, it's not vintage!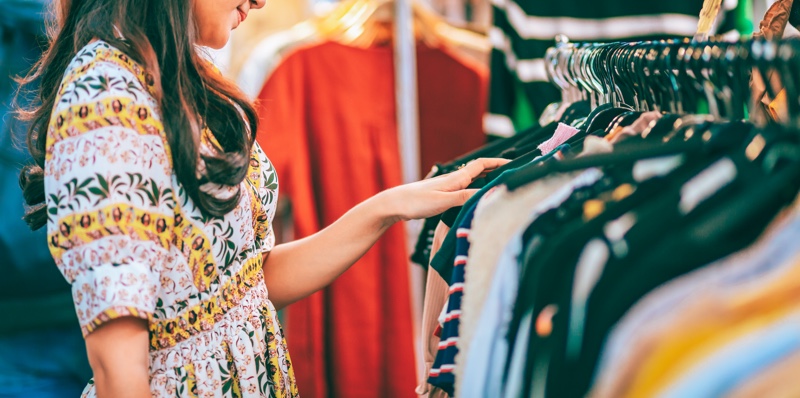 3. Don't Forget About Resale Shops & Garage Sales
Many people think the only way to find vintage clothing is by scouring thrift stores. However, resale shops, garage sales, and flea markets are great places to look.
Resale shops are a great place to start your search for vintage clothing and accessories. Many of these stores specialize in vintage items, so you're sure to find something that catches your eye.
Garage sales are another excellent option for finding hidden gems. You never know what you'll find when rummaging through someone's old belongings. Keep an eye out for unique pieces that stand out from the rest. If there's a piece you like, but it doesn't fit, consider having it tailored or altering it yourself.
Garage sales often have an older person who's been collecting old accessories and clothes for years and need a little help parting with them. Always ask where they bought each piece because then you'll know if it's worth buying or not.
4. Visit Consignment Shops in Person
There's nothing like the thrill of the hunt. And when it comes to hunting for vintage clothing and accessories, consignment shops are your best bet.
But before you start scouring the racks, there are a few things you should keep in mind. First, don't be afraid to ask the staff for help. They're experts in their field and can often point you in the right direction.
Second, take your time. Rushing through the racks will make it harder to find that perfect piece. Next, remember that not everything is going to be your size.
And finally, consider trying on the clothes or accessories before buying them if possible. You never know what you might find.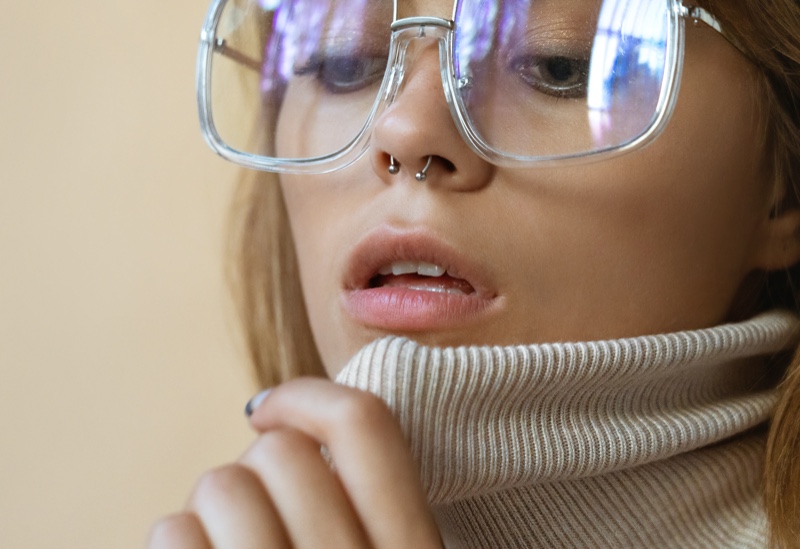 5. Buy Online from Reliable Merchants
One great way to find vintage clothing and accessories is to buy from reliable online merchants. You can search by keyword, price, category, and more. Plus, you can read reviews from other shoppers before making a purchase.
You can often find great deals on sites like eBay and Etsy. But be sure to research the seller using Nuwber before you purchase anything. Check the seller's feedback rating and how long they've been a member. Read the item description carefully, and ask any questions you have before you buy.
It's also good to check the store's return policy to know your options if something goes wrong with your order. And don't forget about Amazon! Amazon is a great place to research vintage clothing and accessories. You can learn about different styles, the history of specific brands, and get an idea of what kinds of things are out there.
Amazon has some fantastic sellers who sell used clothes and new clothes at affordable prices. You need to ensure that they're selling items in line with Amazon's policies so they can continue selling their items through the site in the future.
6. Malls, Fashion Outlets & Department Stores
These venues can find great deals on new and old styles. Be sure to scope out their dollar/clearance sections first, as they're usually an excellent place to start.
After that, explore other store areas and take note of anything that catches your eye. If there's something that grabs your attention, but it doesn't quite fit right now (say it's seasonally inappropriate), try again later this year when it will work perfectly.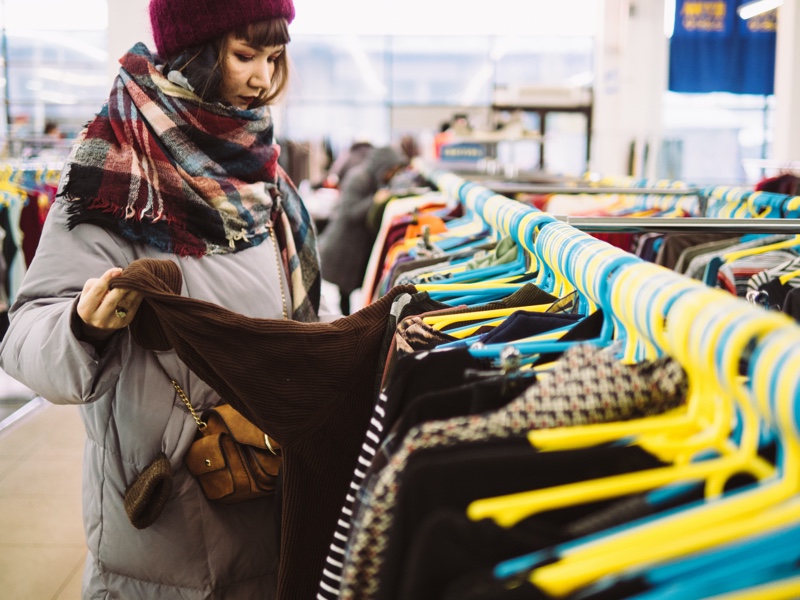 7. Go Hunting During the Off Season
The best time to find vintage clothing is during the off-season. Stores are trying to get rid of inventory to make room for new items, which means you can snag some great deals. In addition, you're less likely to run into other antique hunters during the off-season, so you'll have first dibs on all the good stuff.
8. Don't Be Afraid to Ask for Help!
Asking for help when hunting for vintage accessories and clothing can be beneficial. Friends, family, and even strangers can be an excellent resource for finding hidden gems. Seek out people with similar tastes or who know the stores well to get insider tips on what they think is worth checking out.
Final Thoughts
There are plenty of ways to find vintage clothing and accessories without spending a fortune. Suppose you know where and what to look for; you can score some fantastic pieces at a fraction of the cost. You need to research beforehand to know how much something is worth before you buy it.
Also, don't be afraid to try on a few different things at once to get a sense of what works best with your body type. Finally, be confident in your decisions by trusting your gut instinct. Just make sure not to buy something you won't use impulsively.