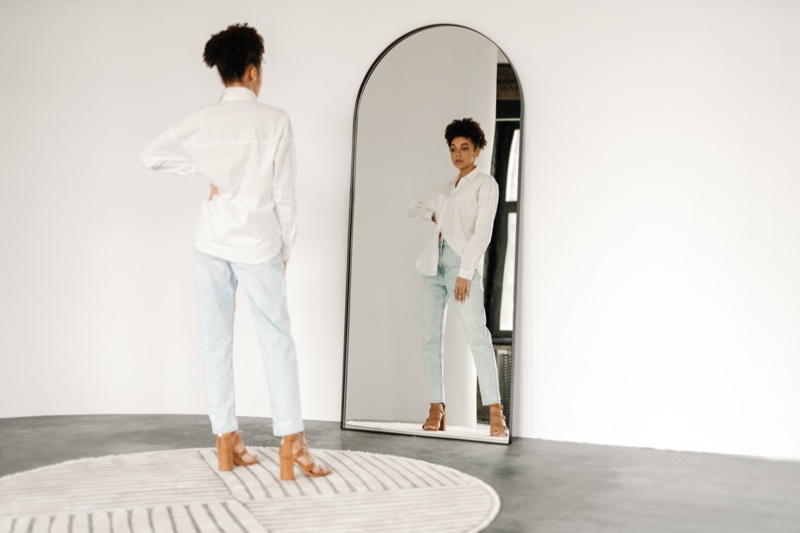 Finding the right pair of jeans is easier than you think! You don't need to try on pair after pair of jeans. All you need to keep in mind is some general information about your body shape, lifestyle, and comfort needs in your pants.
The way your jeans fit and the sizes you need vary from one store to the next, but if you know some general facts about what you need in jeans, the variations don't matter. To help you find your perfect jeans, read on for some essential tips.
Know Your Body Shape
It's common to come across magazine articles attempting to persuade readers that their body shapes are reflective of different fruits. They have quizzes to help you determine if you're an apple, pear, or some other fruit, and while these articles are well-intended, they're not super helpful. You can't compare your body shape to fruit. You are a human person, which means that your shape is as unique as you are.
By "knowing your shape," all we mean is understanding how trendy clothing and jeans fit on your body. Do you notice your jeans slipping down when you sit? Do you feel more secure in curvy jeans, high-waisted jeans, or mid-rise jeans? These are just questions of comfort.
Take a mental note of your shape to scan stores for jeans you know will work and skip those that won't. Many people want to wear specific trending jeans that they feel they "should" wear, but when you choose to purchase jeans realistically, all you can do is be authentically you!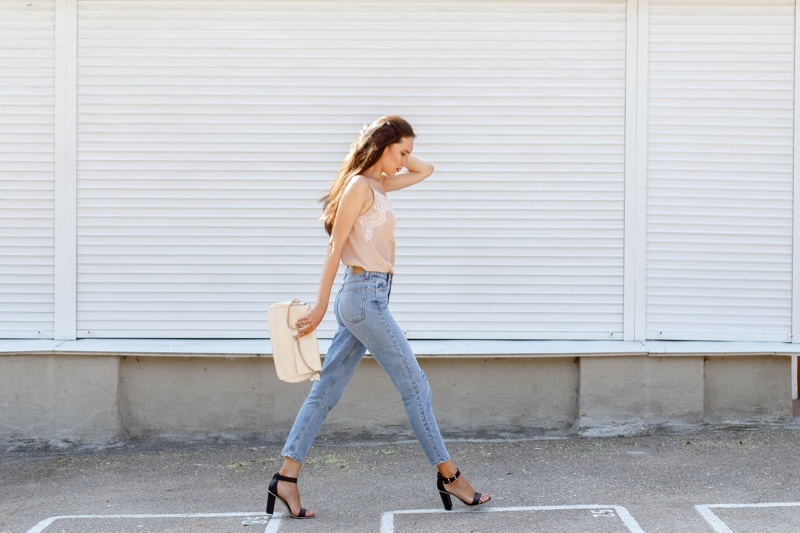 Consider Your Lifestyle
If you are a relatively active person, you might feel more comfortable in jeans with more stretch or bohemian style influences. You might prefer jeggings altogether. If you are athletic and have more leg muscle than someone living a more sedentary lifestyle, you might also look for jeans that have more give to them.
Alternatively, if you are not so into exercise and need jeans that meet your high-quality lifestyle, you might look for brands that offer tight-knit denim or durable wear over time. Consider your lifestyle and then start shopping. Skip the jeans that don't match how you style your life to save time.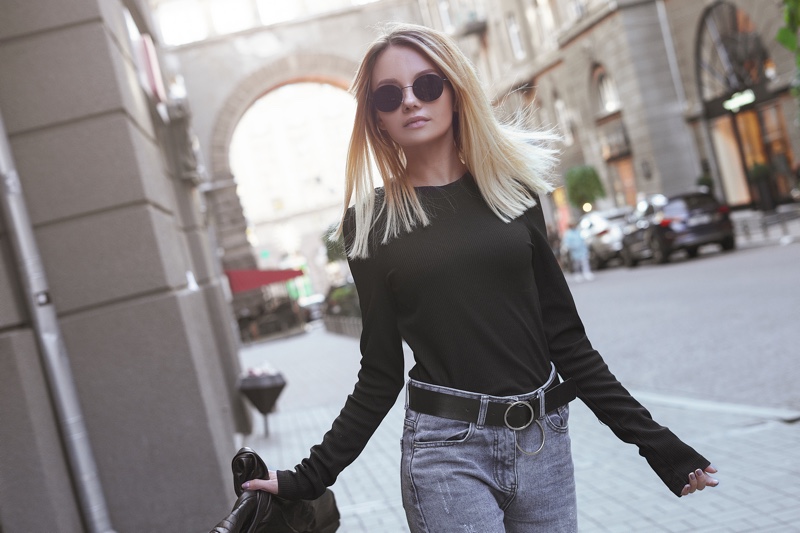 Factor in Your Comfort Needs
Some people are all about style and are okay sacrificing comfort if it means looking good. Others take their comfort very seriously and prioritize it before anything else. Where do you fall in these extremes?
Before purchasing your next pair of jeans, you'll want to consider your comfort preferences to make the right choices with jeans that feel right to you. Remember, there is no right or wrong! As long as you pick the jeans that feel good to you, you'll always make the right choice in purchasing a pair of jeans.
Comfort can also take the form of self-confidence. If you are uncomfortable with your weight, for example, and prefer to wear jeans that make you feel slimmer, this is also something to keep in mind. You might only feel comfortable wearing black jeans for their slimming effects. This is okay as well. You do you!
The Bottom Line: Your Jeans Are Up to You!
You will always pick the perfect pair of jeans if you consider how your shape, lifestyle, and comfort needs play a role in your options. With jeans, they either fit, or they don't. Don't waste your time with jeans you don't truly feel comfortable wearing. Consider the above suggestions to make shopping for your next pair of jeans a breeze!