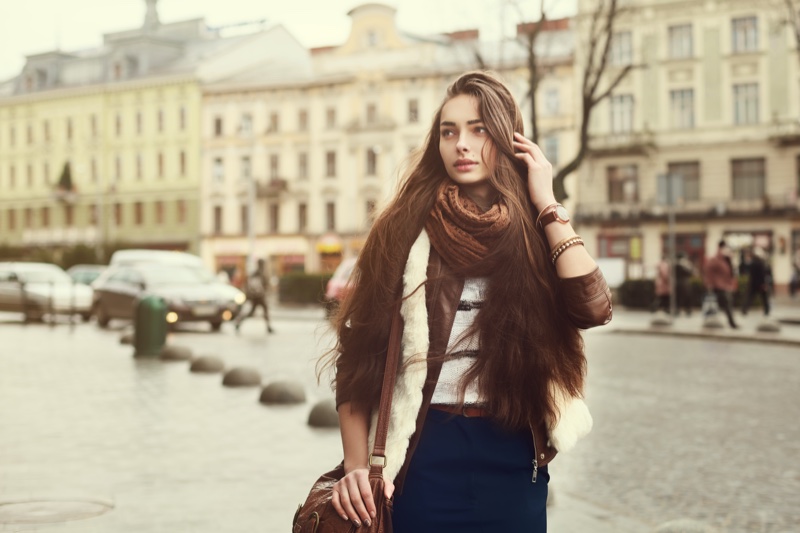 Winters are cold and harsh in some parts of the world. If you're living in an area with harsh winters, you must dress appropriately and stay safe from the cold weather. Cold can seriously harm you if you're not dressed well, and we're not just talking about your style.
As women, we always want to look fabulous no matter the occasion or weather. Cold can't be an excuse for looking unstylish, which means that no matter the situation outside, we need to come up with the idea that will help us look great but also keep us safe from the harsh weather.
In this article, we are sharing a couple of tips that will help you dress the best way possible during winter. The tips will help you look fantastic and still feel warm, although the temperatures may be freezing. Keep reading and see some of our ideas about dressing the right way in winter.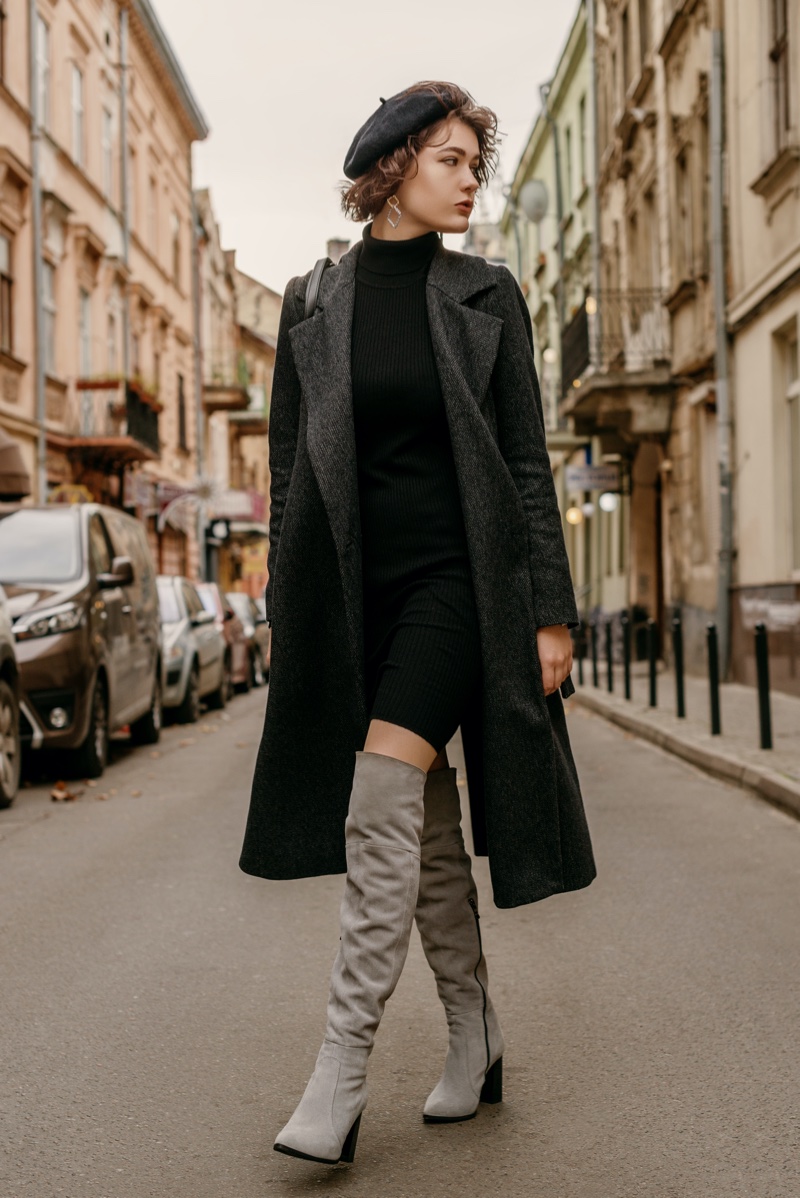 1. Wear over-the-knee leather boots
Nothing quite looks better than over-the-knee leather boots when worn with a short dress. Going out and about in winter dressed like this guarantees you'll receive many looks and compliments.
On the other hand, leather boots covering your legs almost entirely is like wearing warm clothes. They will keep you comfortable no matter how freezing the temperature is outside. Combine these clothes with a long coat that covers your legs and keeps your body temperature warm, and you can spend hours outdoors. You can also wear stockings for more warmth.
2. Be trendy with hats and beanies
Hats and beanies cover your head and hair. Although the hair is supposed to be a protector in these moments, it is never enough. It would be best if you had a beanie or a hat to keep you warm. Luckily, trends suggest wearing these pieces, which means you have the chance to be both fashionable and comfortable.
Another thing to have in mind is the chance to match these items with the rest of the clothes. They won't go perfectly with just anything, but if you're opting for a casual style rather than something formal, beanies and hats can be perfect to be comfortable and on-trend.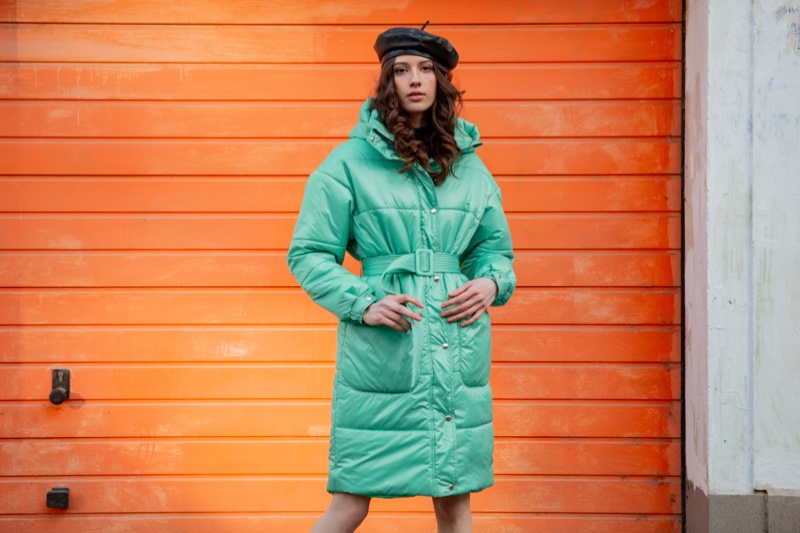 3. Wear a thick winter jacket
Although fashion a couple of decades ago suggested that women only stick to coats and other fashionable clothes, today it's different. There are hundreds of different brands creating jackets for women that are used for nearly any situation and event.
Fabulous women's jackets made for hiking or mountaineering in winter are perfect for nearly any occasion aside from formal events like weddings or business meetings. Simultaneously, they will keep you warm and protect you from the cold in the best way possible because they are designed precisely for this occasion.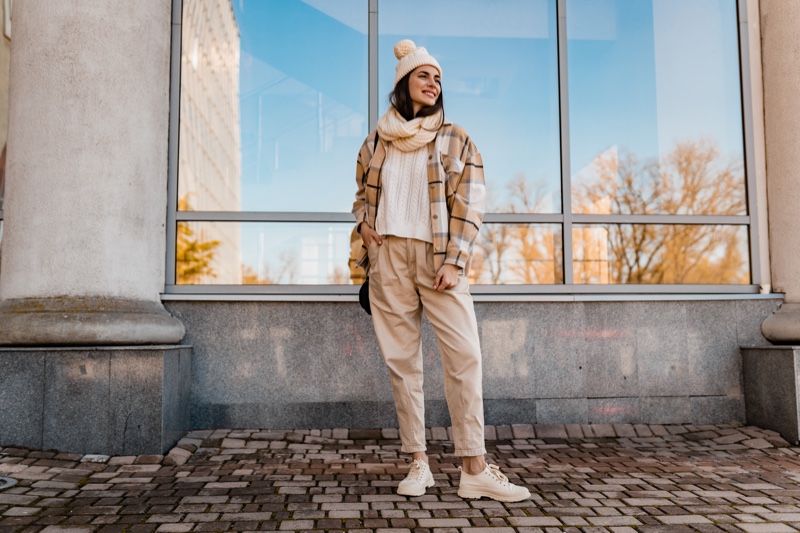 4. Scarves can make a tremendous difference
Don't you love it when you can make different outfit combinations with your clothes, and when you look at yourself in the mirror, you simply look chic? To do this, you need to wear more varied garments and be able to match them properly. It's not easy doing this because you need to have a sense of fashion and know the trends.
A scarf is an amazing accessory that is also a piece of clothing that can keep you warm in freezing temperatures. You can wear it over your head, around your neck, or simply throw it on you to make the needed difference. If you wear the scarf perfectly and match it with the right outerwear, you'll look fantastic and earn compliments with your great ensemble.
5. Jeans are all-season clothes
There are so many options for your upper body, head, and shoes, but you don't want to forget about your legs. Although it is a big part of your body, we often put more focus on accessories and outerwear. If you don't cover your legs right, you may feel uncomfortable because of the cold.
If you have no idea or it is too cold to go with some lightweight options, you can always consider wearing jeans as a wise move. Jeans are widely accepted, and you will feel perfect wearing them. Jeans are easily combined with almost any type of clothes, and at the same time, they will keep you warm from the cold weather.
Conclusion
These five points should give you an idea of how to dress during winter and how to look good with the options available. The clothing market is full of possibilities for these five items. All you need to do is open the internet and type in the search bar what you're looking for.
It's tough to look equally impressive in winter as it is in the summer, but you must work with what you have available. Jackets, scarves, beanies, and boots are some things you have on the list. If you style them properly, you'll surely look great and make people look at you while walking down the streets of your city.