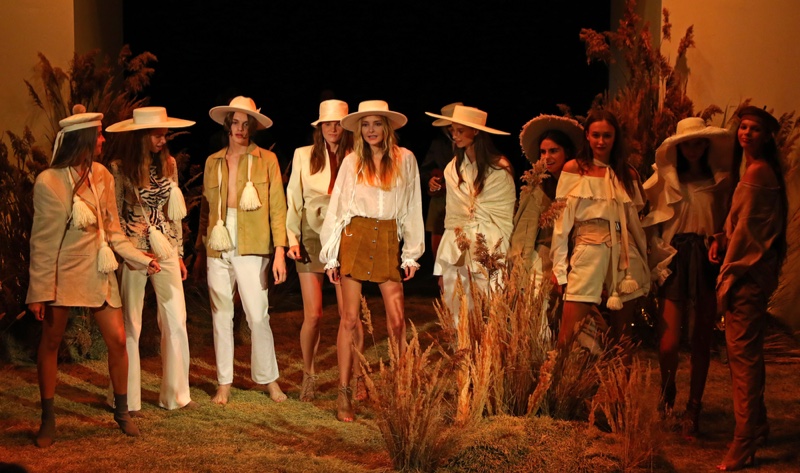 You can build a business by making products, and if you want to create an authentic brand, you should have a mission. Not everyone does, but those who do would not go unnoticed. Ukrainian brand Ruslan Baginskiy is one of those examples.
Before establishing the eponymous brand, designer Ruslan Baginskiy worked as a stylist. Experiencing the lack of proper accessories, he created his first headpiece in 2011. Since that time, Baginskiy was carried away by the world of headwear. After learning from local milliners and an internship at a Lviv atelier, he launched the Ruslan Baginskiy label in 2015.
Two years later, Ruslan moved from Lviv to Kyiv and opened his first showroom. Now the brand's stockist list includes Browns, Matchesfashion, Mytheresa, Dover Street Market, Harvey Nichols, and Lane Crawford, to name a few. Madonna, Bella and Gigi Hadid, Irina Shayk, Miley Cyrus, Halley Berry, Maye Musk, and many more celebrities, artists, and influencers can be listed among #RBgirls. And since then, a lot of things have changed and evolved, while the brand's mission remains the same.
Reviving the metier of headwear and contributing to its history is what Ruslan Baginskiy aspires after. Another aim is to make you fall in love with headpieces and accessories in general, to evoke the urge to dress up for the sake of pure self-expression. Frankly, it's hard to resist, especially with the new Resort 2022 collection.
This time, the brand focuses on outdoor aesthetics, reimagined in a playful Ruslan Baginskiy way. One of the key inspiration sources was scouting organizations with their distinctive badges used in order to signify membership and achievements. The brand designed a series of patches, referring to vintage Boy Scout badges. These emblems with the RB logo, "RB Girl" and "RESORT 22", serve almost the same function. They let everyone know that the wearer is a part of the international RB gang and hat lovers club.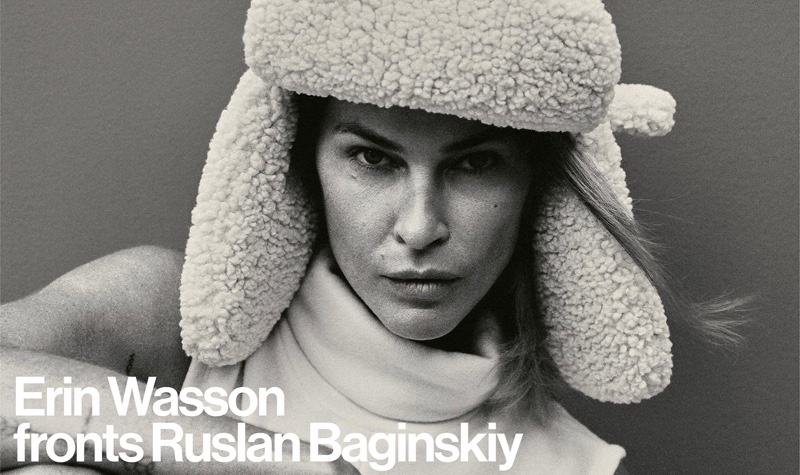 Domestic tourism was another thing that occupied Ruslan's mind. The idea of reuniting with nature, spending time with oneself, and a narrow circle of closed people can be seen throughout the whole collection. The concept of camping, in its turn, is embodied in the color palette, which includes khaki and ginger, beige and brown. Various types of knots and laces are another hint at campcore.
Natural straw occupies a special place in the collection, adding to the notion of raw naturalness. Chain strap gambler hat, wide brim fedora hat, cloche hat, or safari hats can become a perfect companion for a seaside vacation. Another option is lampshade bucket hats and baseball caps available in different colors and variations. Braid-embellished caps, a sailor hat, and a navy blue color are inspired by yacht wear and the marine environment. And if you are looking for a summery sophistication, look no further than a wide brim boater hat with a detachable chain strap, which previously was a part of the exclusive The Hat Box set.
As usual, each Ruslan Baginskiy piece is made at the brand's own Kyiv-based production. Apart from patches, knots, and laces, the items are embellished with hand-embroidered elements. Ruslan Baginskiy introduces unique pieces to emphasize individual style, and it shows.