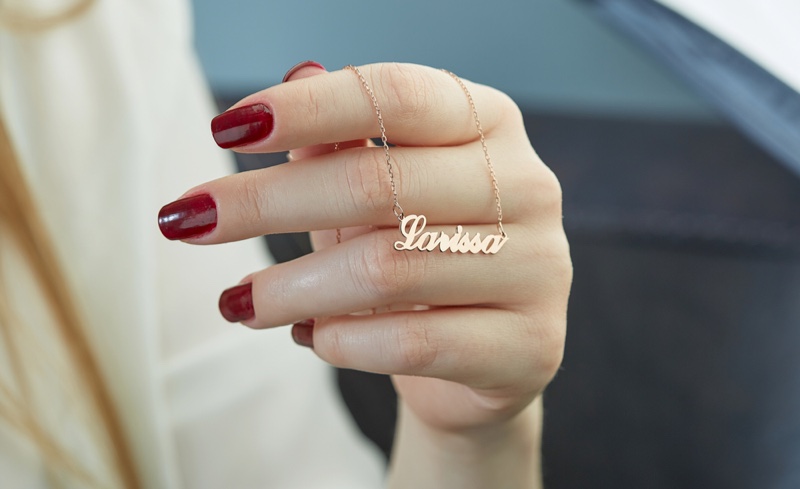 Are you looking for a unique gift to offer to someone special in your life? One option that guarantees to bring a smile to the recipient's face is a custom designed necklace.
What's so great is that you can personalize it with a word, symbol, or information that is meaningful to both you and the recipient, which guarantees a special connection between the two of you no matter if you're near or far. 
While it may seem intimidating to design and get a piece of jewelry specially crafted, it's actually quite simple nowadays, with companies offering to create on-demand pieces for reasonable prices. Opt for a classic gold custom necklace for the perfect gift. Here are some ideas to inspire you.
Names
A classic custom necklace design is the wearer's name. You can choose a font which resonates with the recipient's personality, whether it's traditional cursive, all block letters, an elegant font with elongated lines, or a funky, chunkier style font. 
Another idea is to put the name of someone important in the wearer's life. Perhaps it's a significant other (maybe even you!), the name of the wearer's child, a beloved family member, or even a family pet's name. This is what is so wonderful about this gift- whatever is most special to the wearer can be specially crafted.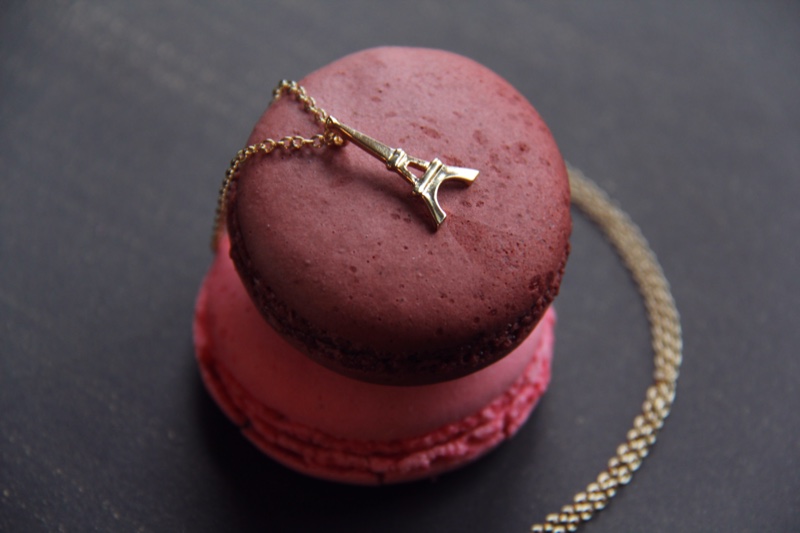 Places
Is there a city, state, or country which means a lot to the gift recipient? Perhaps their dream is to one day visit a faraway city, such as Paris. Or perhaps you met the recipient while traveling in a foreign country. Immortalize the place in a beautiful gold necklace so they can keep this special location close to the heart wherever they are.
Another creative way to express a location is through the geographical coordinates of the special place. You can find this information online and then communicate it to the jeweler so they can enshrine it forever in a luxurious gold setting. The coordinates may not be instantly recognized by everyone, but to the recipient it will mean the world.
Mottos
If your special someone has a motto which is important to them, why not incorporate that into the necklace? The ideal phrase shouldn't be too long, as it should fit elegantly within the span of the necklace.
It can go beyond English, too. Perhaps the recipient likes a Latin phrase, such as carpe diem, or maybe you want to convey a special message in a foreign language, such as sharing your feelings for them in French with 'je t'aime'.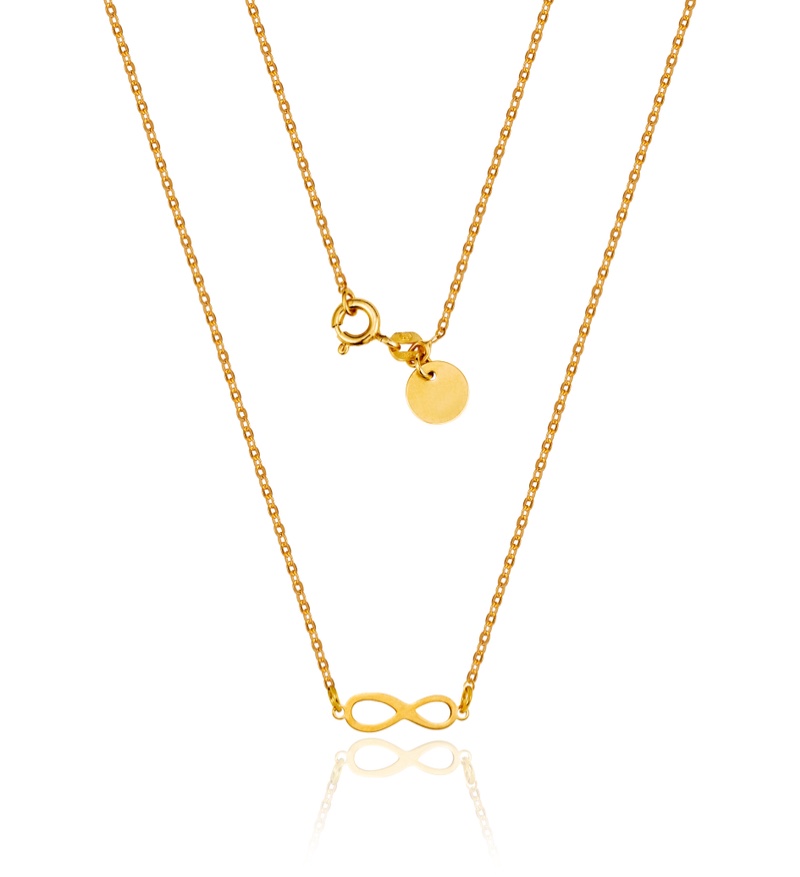 Symbols
The great thing about custom designing a necklace is that you don't have to use letters or words. You can pick a symbol or unique design which resonates with both you and the gift recipient, and in the snap of a finger it can be yours to offer!
Maybe the infinity symbol, connoting everlasting, never-ending energy and feelings would be a good choice, or perhaps a design incorporating the moon and stars would be poignant for the gift receiver.
The sky is the limit with symbols and custom designs, so get creative! Remember, the more unique the design, the more special it will be once received.
These are just a few of many ideas you can use to create a one-of-a-kind necklace for someone important in your life. No matter what you choose, the recipient is sure to appreciate the thought that goes into such a gift, so you really can't go wrong.
A range of sizes and chain lengths are available, and with excellent craftsmanship the necklace is sure to last a long time. Happy gifting!