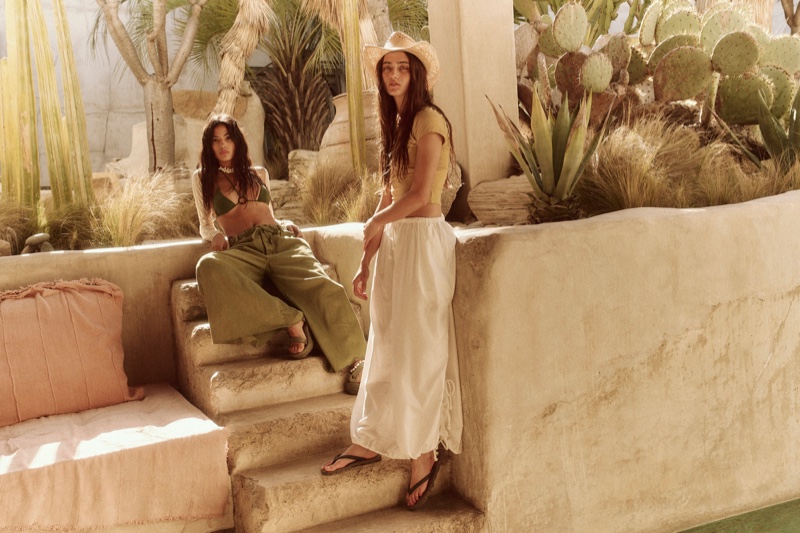 Shot by Graham Dunn (Atelier Management), the Free People spring 2023 season channels its bohemian spirit with its Desert Daze collection. The lookbook features stunning models Rania Benchegra and Lexi Bhardwaj. Set against the backdrop of the desert, the images capture the essence of warm-weather dressing with a boho twist.
Free People Spring 2023 Desert Daze Campaign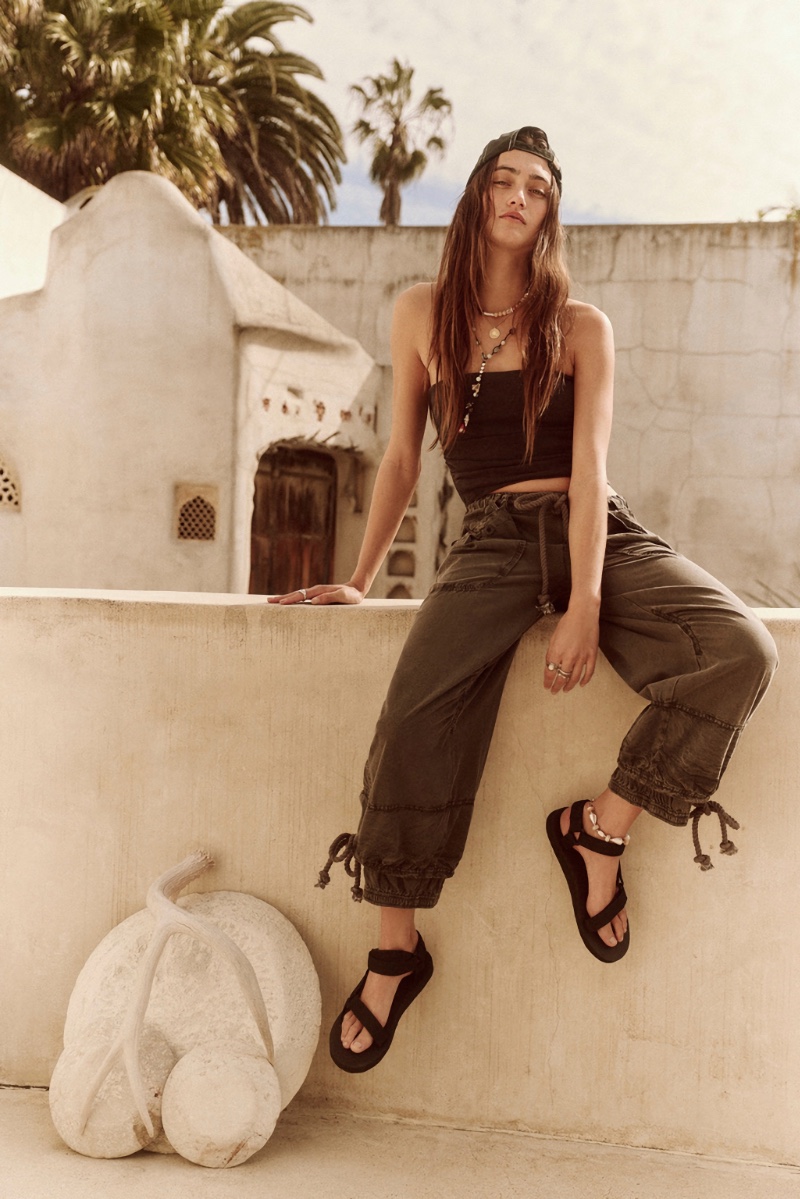 Stylist Kendall Dominguez has expertly curated a neutral color palette of olive green, caramel brown, chocolate brown, and soft cream, creating a harmonious blend of earthy hues. Rania and Lexi strike a pose against a breathtakingly beautiful backdrop of cacti, lush palm trees, and pristine white stone, transporting viewers to a desert oasis of sartorial inspiration.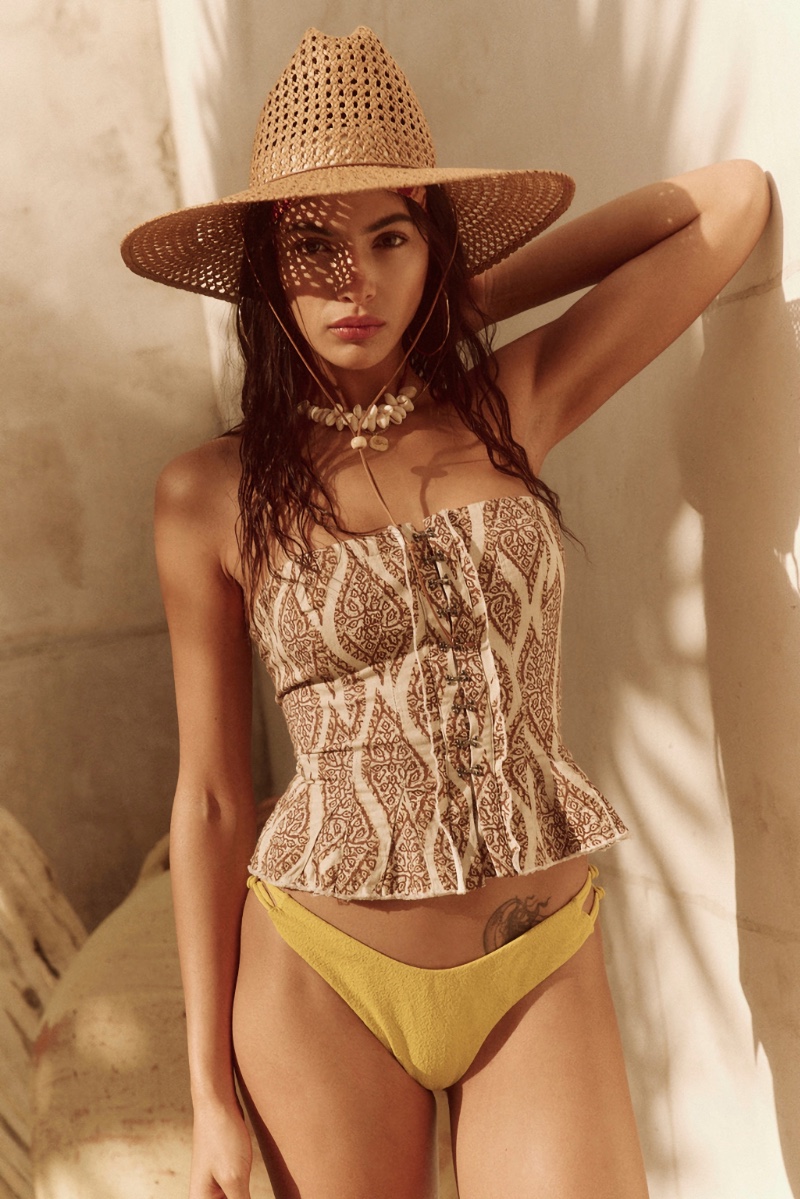 The accessories are just as noteworthy, with strappy sandals, wide-brimmed straw hats, and layered jewelry perfectly complementing the ensembles. The overall effect is a chic and laidback look, embodying the essence of the Free People brand.