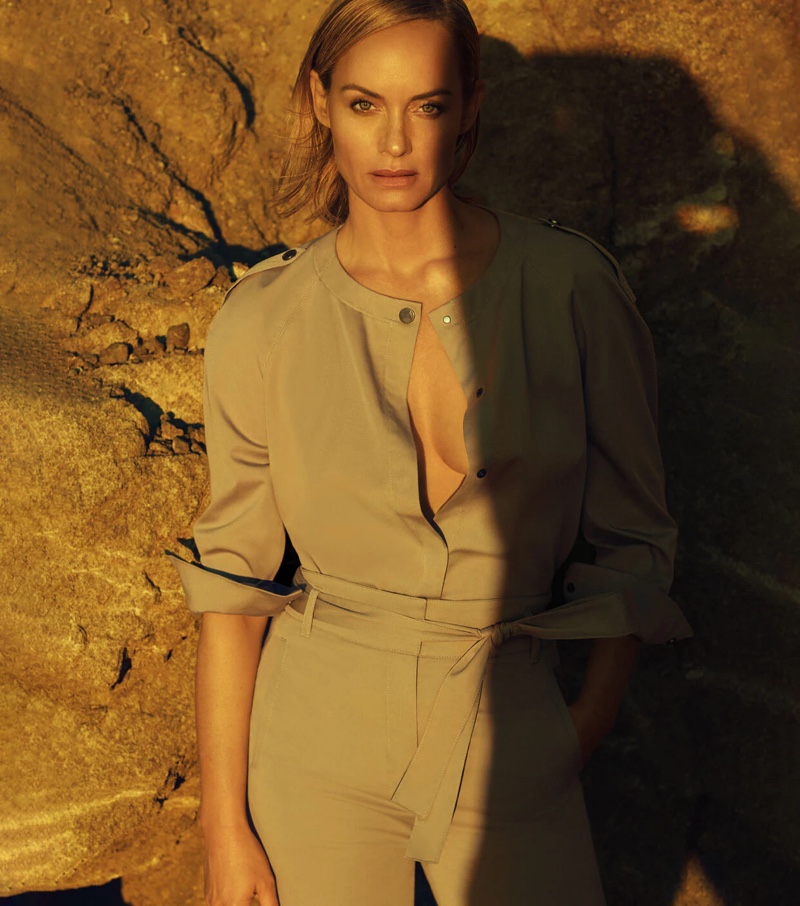 Joining forces for their second collaboration, the Karl Lagerfeld x Amber Valletta continues to celebrate sustainable style for 2022. The campaign features the supermodel in sun-drenched images captured by Alique. A champion of eco-friendly fashion, Amber is also the brand's sustainability ambassador.
Karl Lagerfeld x Amber Valletta 2022 Campaign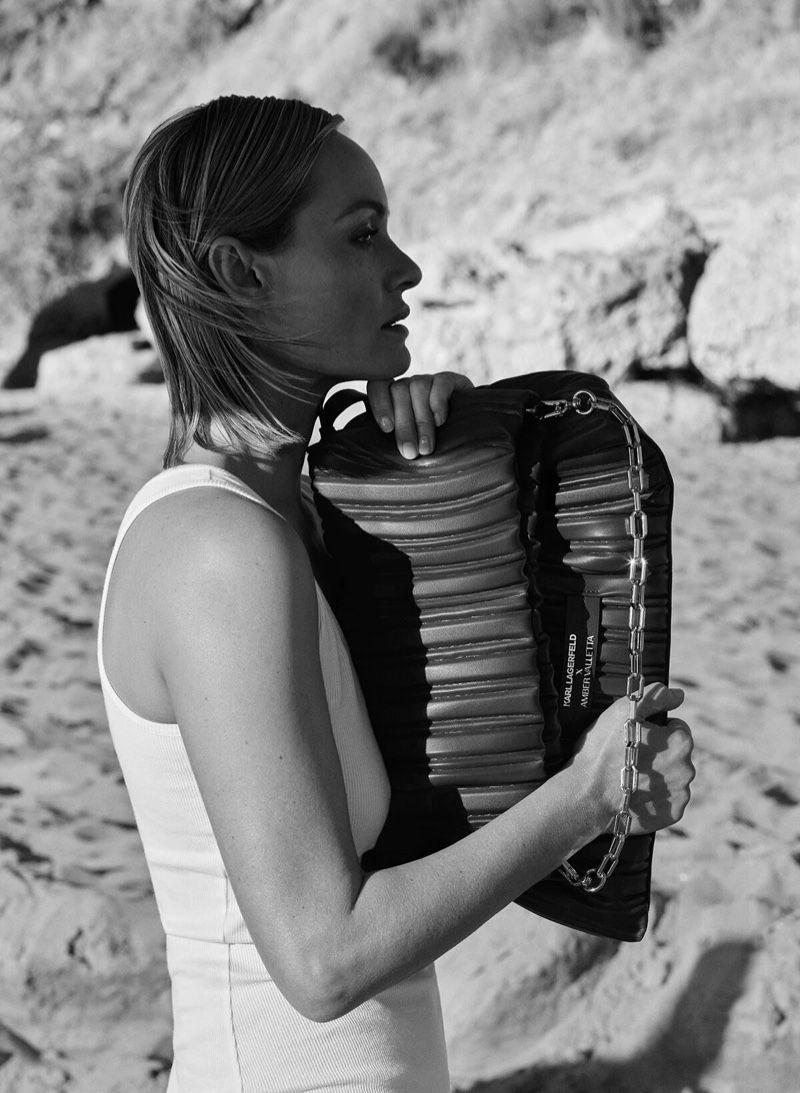 These designs feature elevated ready-to-wear pieces, including organic and recycled materials. Key styles for the season are a tailored blazer and trouser set, a biker jacket, and a pleated bag. Karl Lagerfeld x Amber Valletta embraces neutral hues like beige, khaki green, and classic black for the color palette.
Related: Amber Valletta Poses With 90s Supermodels for WSJ. Magazine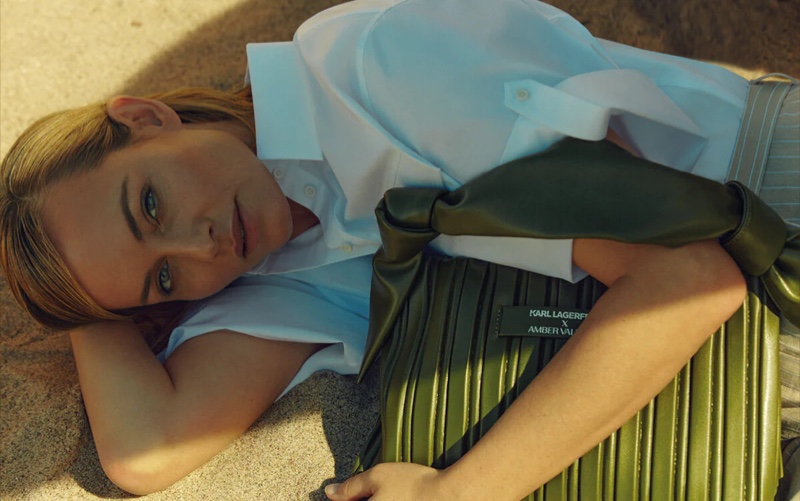 I think ultimately we all want to feel good about what we buy and do in life. And offering consumers an opportunity to buy something that is well-made, timeless, but also sustainable, is the benchmark for everything.

Amber Valletta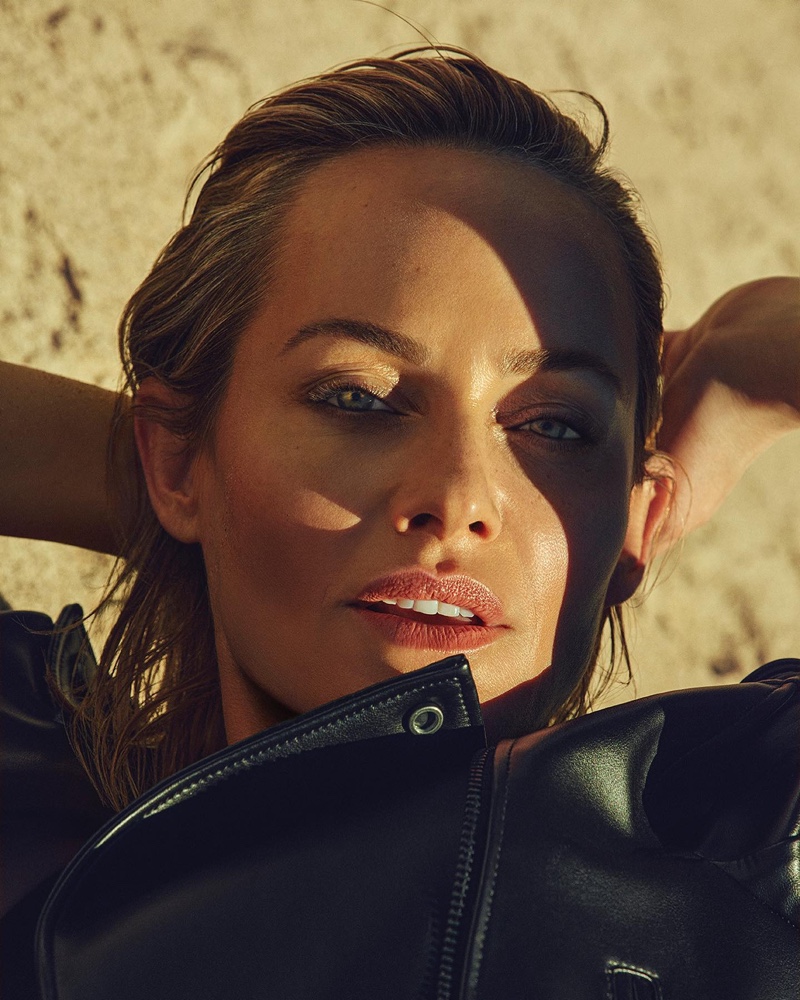 Organic cotton developed without using hazardous chemicals, recycled fibers that promote circularity, and Desserto ®'s cactus-derived leather alternative are all available as options for fabric selection. Max Ortega styles the shoot with dewy makeup by Benjamin Puckey and sleek hair by Teddy Charles for a contemporary look.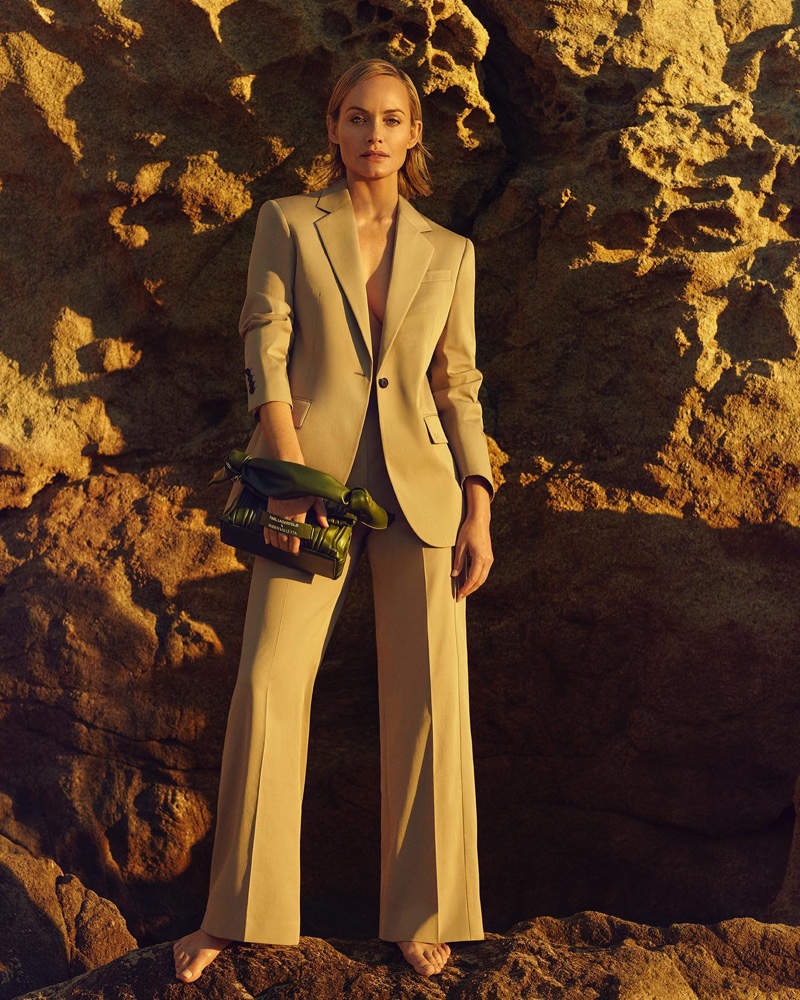 "The sustainable fashion journey is a challenge that can't be done perfectly. It's going to take all of us, bringing our unique perspectives together to make real change. This takes creativity, courage, collaboration, and commitment, which we have."