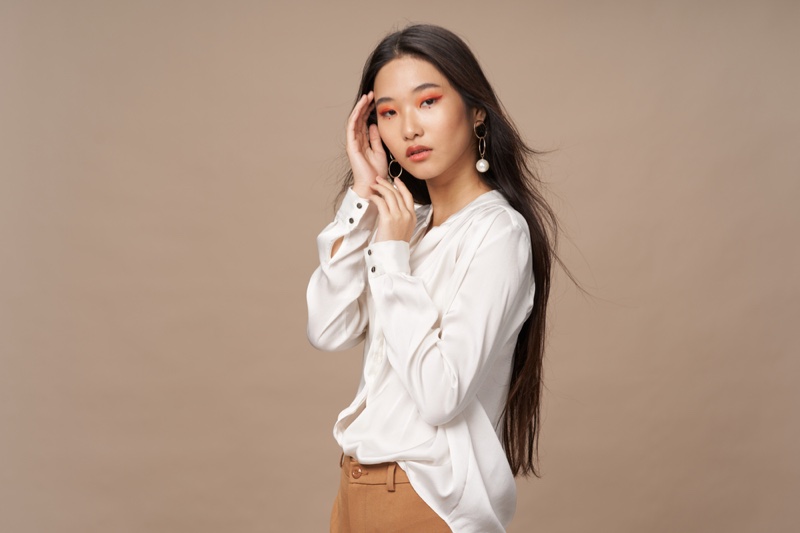 Jewelry is both an expression of your personality and a way to express yourself. It can be used as a tool to portray different moods, feelings, or even professions. There are many ways that you can use jewelry in order to reflect who you are on the inside. However, there are also some basic guidelines for matching it with outfits. Here's how!
Matching Jewelry With Everyday Outfits
If you're wearing casual clothing like jeans and t-shirts, don't worry about what kind of earrings or necklace you want to wear. Choose something simple, like dangly earrings or a simple necklace with no pendants. This will go well with your casual dress too, and it's not too much to complicate the outfit. If you're wearing eyeliner, lipstick, or other colored makeup, you should avoid adding different colors that could compete with the tones of your face.
Remember that not all earrings are created equal! For example, studs don't draw as much attention as hoops or chandelier earrings. If you want to wear hoop earrings every day but only have one pair, switch them out for different outfits so they'll last longer–but make sure they match whatever clothing you're wearing!
Another thing you could be thinking about here is some custom accessories. Some custom designed jewelry can be made to match almost any outfit you have in mind. You can be sure that unique custom designs will always complement your clothes.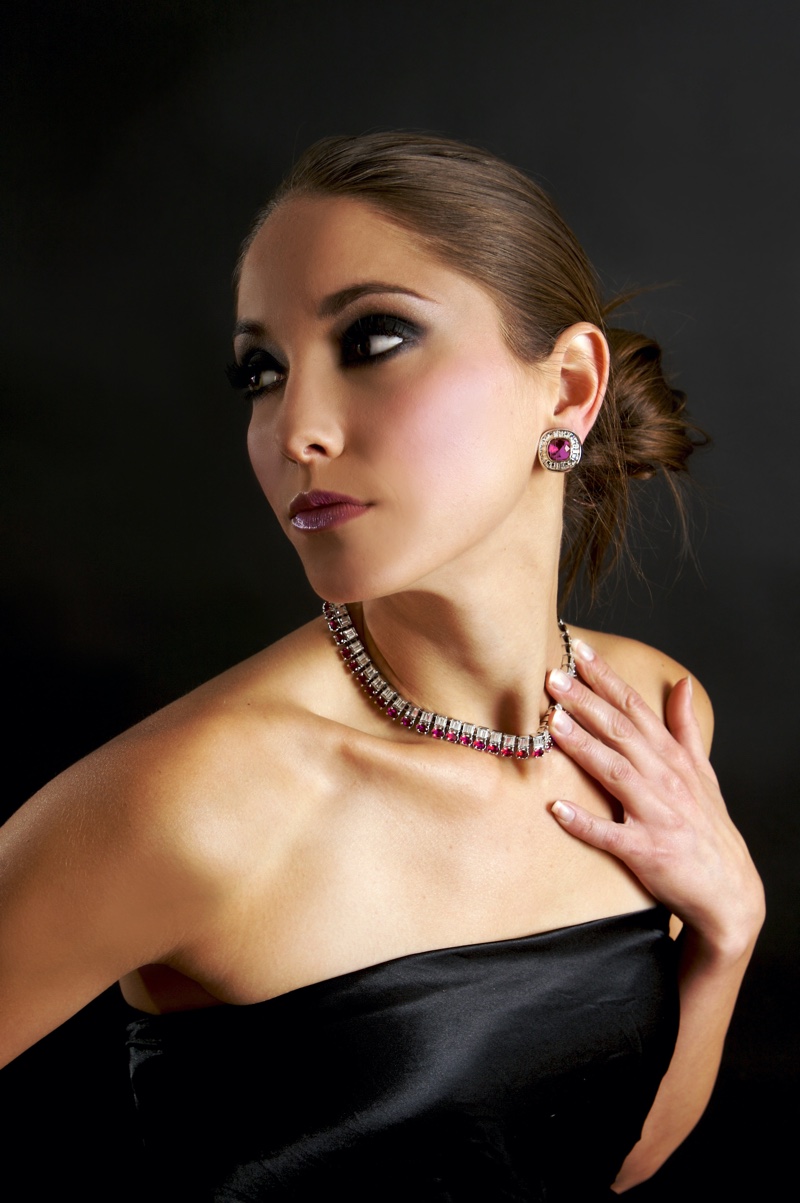 Matching Jewelry With Formal Outfits
You're probably well aware that when you wear formal dresses, wedding dresses, or even special occasion party outfits, the rules are much stricter for accessories. This is especially true for necklaces. When wearing these outfits, simple pendants are usually the best option. You don't want to overpower the dress with your necklace, so make sure you pick something small and understated. Or, if you're going for a bolder statement necklace, choose clothing that will balance it out. For example, if you have an outfit with lots of busy patterns, keep your jewelry plain to avoid competition between accessories. When looking at women's watches, something simple goes well for daytime while more embellishment shines at night.
If you find yourself choosing jewelry that's too big or flashy for formal outfits because it's what YOU like, then try experimenting with different kinds of costume pieces instead! These aren't typically made from precious stones or metals – think things like fake rings designed to look like real gemstones but without any high price tag. These are usually made to be affordable even though they look like authentic jewelry, so you can wear things you love without the worry of them diminishing your outfit.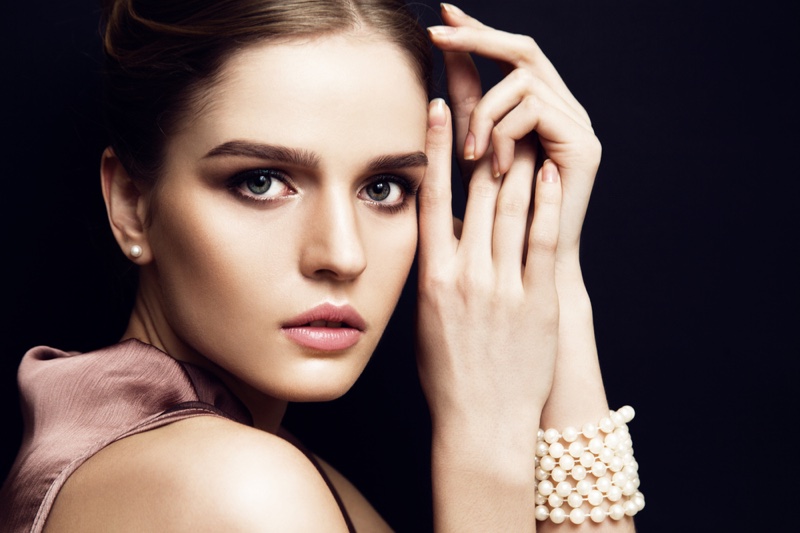 Matching Jewelry With Your Profession
If you're planning on wearing something that goes with your profession, then there are lots of factors to take into consideration when finding matching accessories. For example, if you're an artist or work in a creative field, then gold plated statement necklaces and colorful earrings might look nice with your outfits – but these aren't good options for more conservative professions like accountants or lawyers!
For those professions, it's best to go with simple, understated styles. Gold plated stud earrings, and small necklaces without too many flashy gems are safe choices. If you're a teacher or a professor, you might want to wear a silver locket necklace instead of something gold-colored.
The great thing about matching jewelry is that there are so many options available! There's a lot of room for personal preference here, which can make things more fun and stylish as well. As long as whatever accessories you choose complement the outfit you're wearing, then anything goes.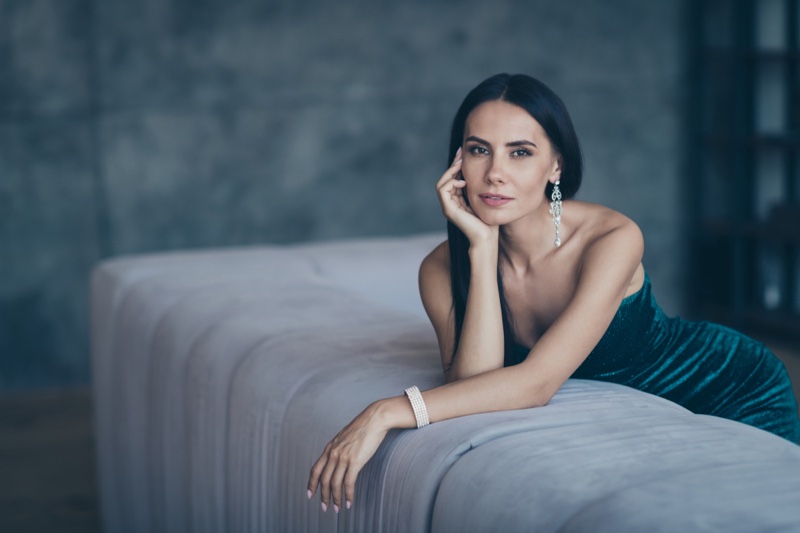 Matching Jewelry With Party Outfits
When you're prepping for a particular party, you might be wondering if there are any specific rules about jewelry. There isn't really an ideal type of outfit to wear to parties – it's just as much about your makeup and hair as what you're wearing on the outside! However, one thing that can help is making sure that your statement accessories match the rest of your outfit.
If you have lots of bright colors in your dress or top, then opt for simple earrings and a thin necklace. This way, the only thing people see is the color of the jewelry instead of it competing with another accessory like crazy printed pants or shiny shoes. On the other hand, if you happen to have an all-black ensemble ready to go for the party, you could choose a bolder statement necklace with gold or colorful gems. You could even get away with wearing more than one statement accessory at once if they look good together!
One can wear accessories like necklaces and earrings just about anywhere and anytime, so it's great to have several pairs of different styles ready. That way, when there's a special occasion coming up, you'll know exactly which pieces will look best with your outfit!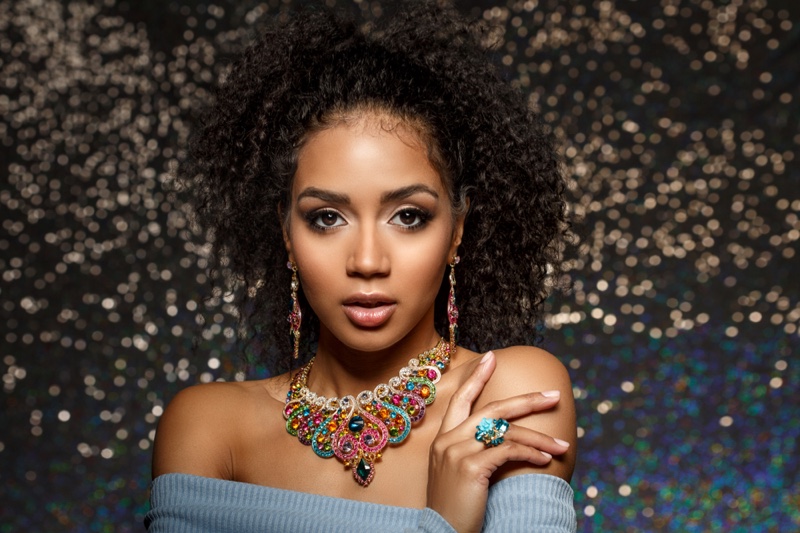 Match the jewelry with your skin tone
Skin tone is another factor to consider when you're picking accessories that look nice with your outfits. For example, if your skin tone is on the paler side of the spectrum, then light colors like gold and silver will look best. If you want statement pieces, but fair skin isn't really an option for matching, try wearing dark-toned jewelry instead! This way, it'll act as a neutral background for whatever busy outfit you might be wearing.
On the other hand, if you have darker skin tones, then you can get away with brighter jewelry colors like emerald green and sapphire blue! If statement necklaces aren't really your thing, but you love to wear fake gemstones on your ears or around your wrist, then that's fine too. You can still take advantage of the color wheel when it comes to matching accessories with outfits – just think about what color looks the best on you!
You can even get away with wearing more than one statement accessory in this case – in fact. Some people choose to wear several different ones at once (such as earrings AND a necklace AND bracelets or rings). It all depends on your personal preference and what looks best!
Jewelry is an excellent way to express your personality, mood, or profession. With so many options available for matching jewelry with outfits, there's no excuse not to have the perfect accessory for every look in your closet! Whatever you're wearing, don't forget about accessories like necklaces and earrings – one can wear them just about anywhere and anytime. We hope you enjoyed this article and learned a few new ideas for matching accessories with your outfits!