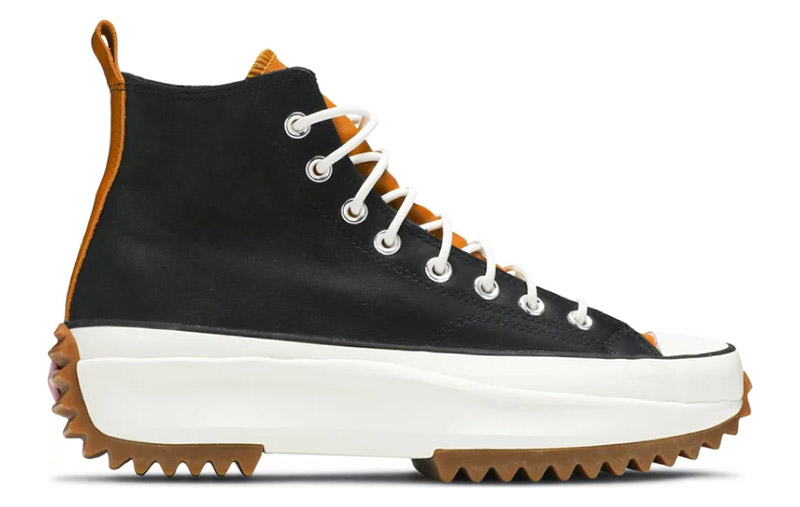 Since its conception in 1908, Converse has become one of the most popular brands of shoes. In fact, it's estimated that 60% of Americans have owned or currently own at least one pair of Converse Chuck Taylor All Stars. What was once meant to be an affordable and efficient way of providing high-quality shoes has become a timeless part of wardrobes. This article will go over five popular styles of Converse sneakers for women, ranging from eye-catching and dramatic to more classic, casual sneakers.

Women's Run Star Hike High 'Black Saffron Yellow'
The Run Star Hike High in color 'Black Saffron Yellow' is a unique take on the traditional Converse design. With an organic canvas form featuring the telltale rubber toe cap, these are recognizable instantly as Converse by the iconic Chuck Taylor ankle patch. They also feature a comfortable OrthoLite insole for additional cushioning power. The jagged outsole and heel add a modern, almost futuristic approach to the shoe. Buy women's Converse styles at GOAT and Flight Club.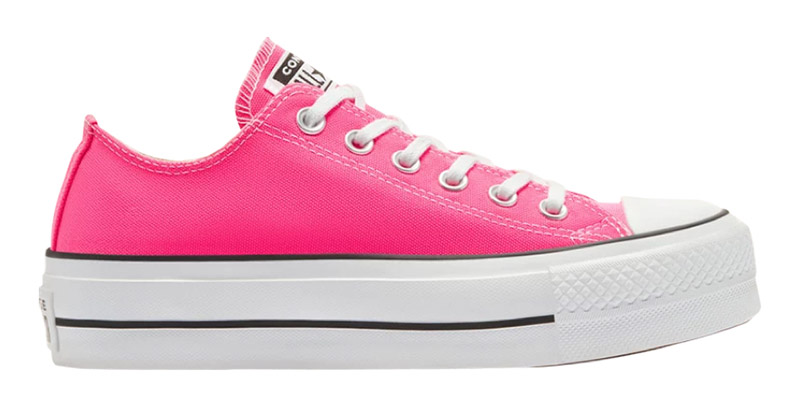 Women's Chuck Taylor All Star Platform Low 'Hyper Pink'
Looking for something old school with a feminine twist? Check out these Chuck Taylor All Star Platform Low sneakers in the color 'Hyper Pink.' They boast the traditional canvas upper with a nice, breathable textile lining. The outsole and toe cap are formed from durable rubber to provide additional protection and traction, all wrapped up in a low-top style with a fantastic mid-height platform for that bit of extra lift.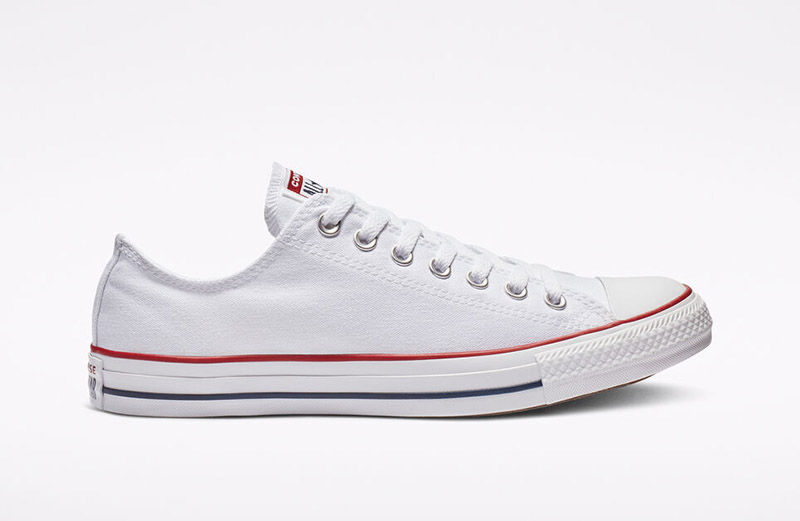 Women's Chuck Taylor All Star Low 'Optical White'
The Chuck Taylor All Stars are the shoes that started the Converse trend. These sneakers feature a canvas upper with vulcanized rubber soles. The rubber toe cap adds durability, and the sole is flexible. With a low-top style and in a bright white color, these shoes are a versatile and stylish addition to any wardrobe that one can pair with just about anything.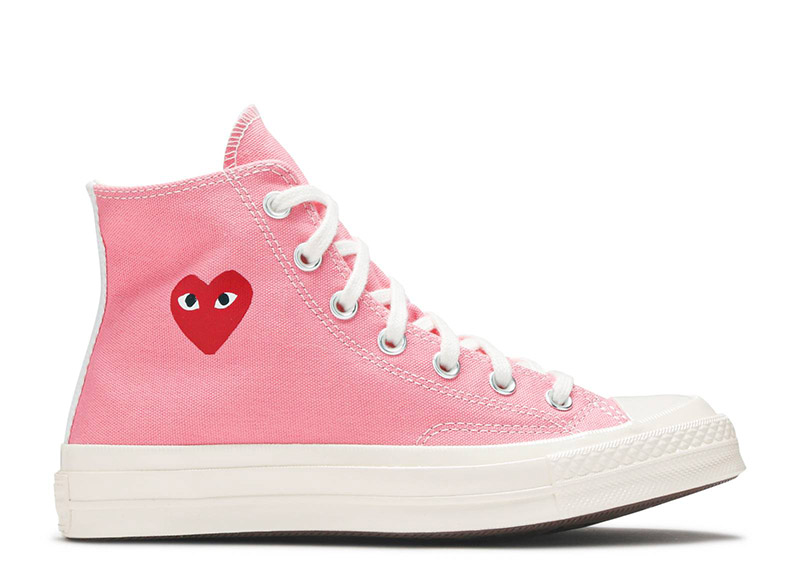 Comme des Garçons PLAY x Chuck 70 High 'Bright Pink'
The collaboration between Comme des Garçons and Converse created a design that stands out from the rest of the list. The silhouette of the shoe is still definitively Converse, but the traditional Chuck Taylor ankle patch has been replaced with a unique heart pendant. Featuring a canvas upper in a high-top silhouette, these shoes create some nice variety amongst the various styles discussed. The 'Bright Pink' color contrasts nicely with the white toe cap and sole to create a unique look that is certain to please any Converse connoisseur.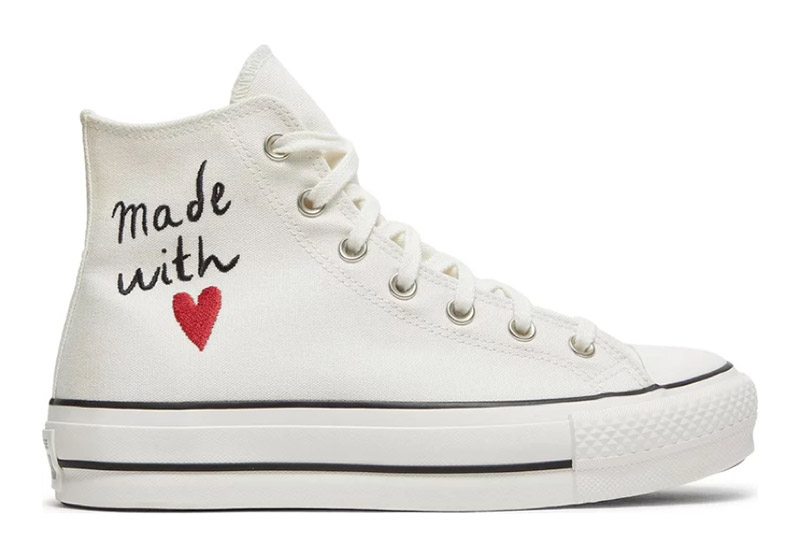 Women's Chuck Taylor All Star Lift High 'Valentine's Day – Vintage White'
Though named 'Valentine's Day', these shoes are suitable for any occasion. The rubber soles provide plenty of lift on these high-top sneakers. The vintage white color featured provides a nice shade of white that goes well with the white rubber sole and toe cap. Most notably, these shoes boast an embroidered image of a red heart labeled 'made with' to show just how much love these shoes were designed with. This pair of shoes is undoubtedly for the romantics at heart! Shop additional women's shoes here.