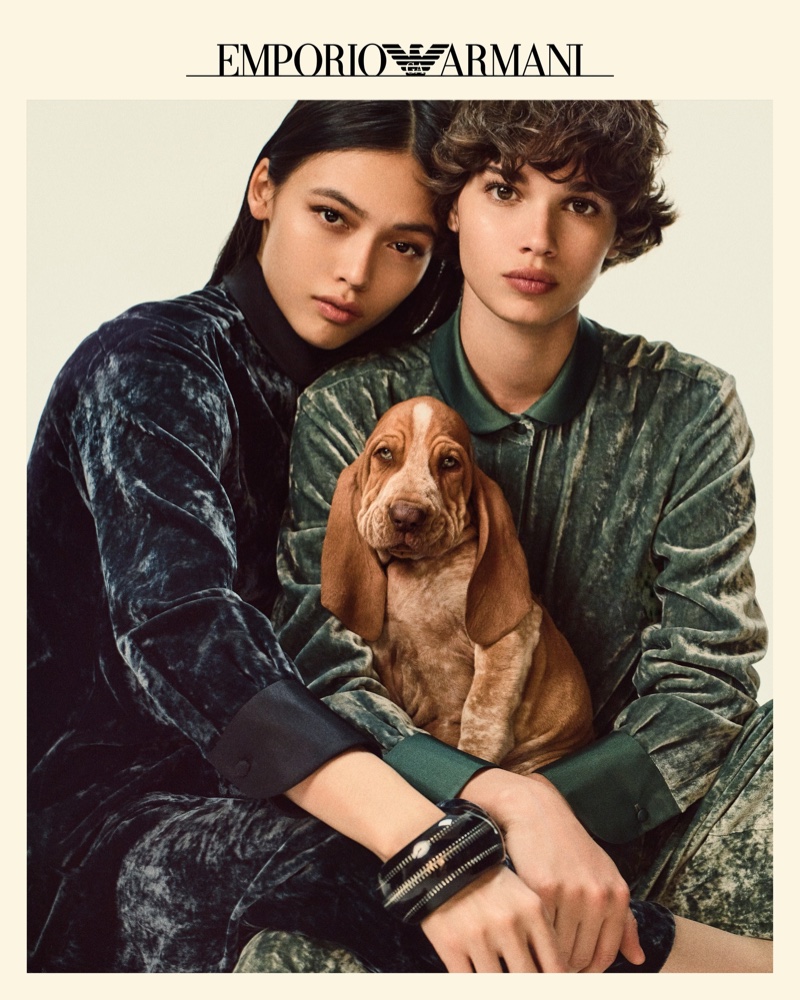 Emporio Armani gets the help of four-legged friends for its fall-winter 202 campaign featuring dogs and models. Gregory Harris was the photographer for these studio photos, which feature a variety of dogs of varying sizes and breeds posing with fashion models. Lisa Han, Mathilda Gvarliani, and Ayesha Sesay make up the new season's cast.
Emporio Armani Fall/Winter 2022 Campaign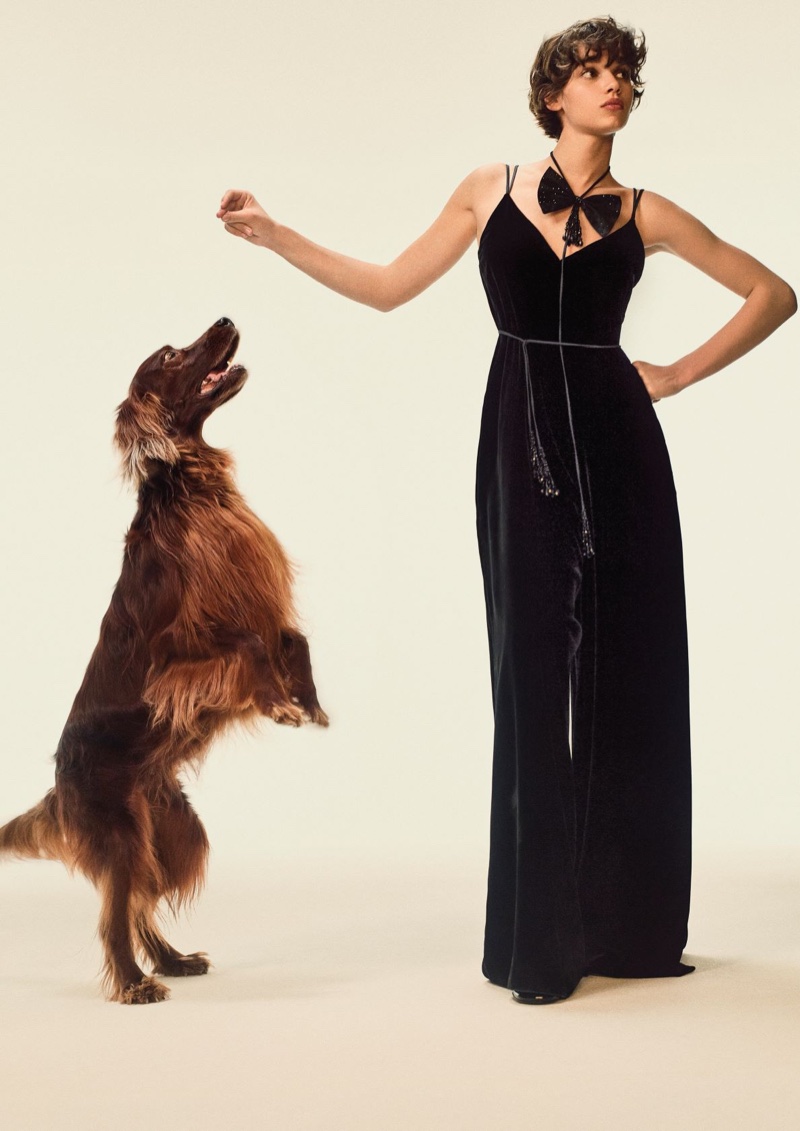 In one photograph, Mathilda strikes a pose while wearing a sleeveless black jumpsuit with wide legs while a dog anticipates receiving a treat. A different picture shows Ayesha wearing a printed dress and leather black shoes while holding a puppy's paws.
Related: Josephine Skriver Strips Down for Emporio Armani Underwear Spring 2022 Campaign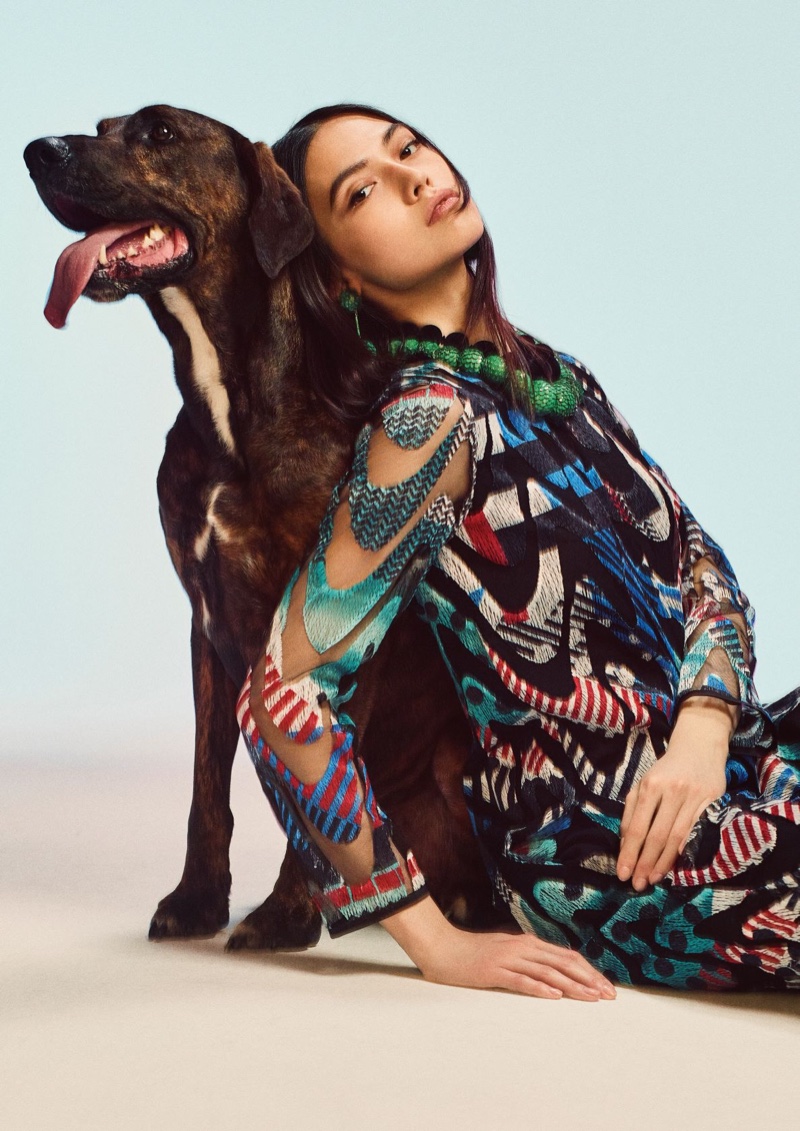 In addition, the autumn season of Emporio Armani shows bold jewelry as well as sleek bags that Ludivine Poiblanc styled. "Emporio Armani presents a new light-hearted advertising campaign: a love letter to man's best friend, increasingly part of our lives and there to share every moment," the press release shares.