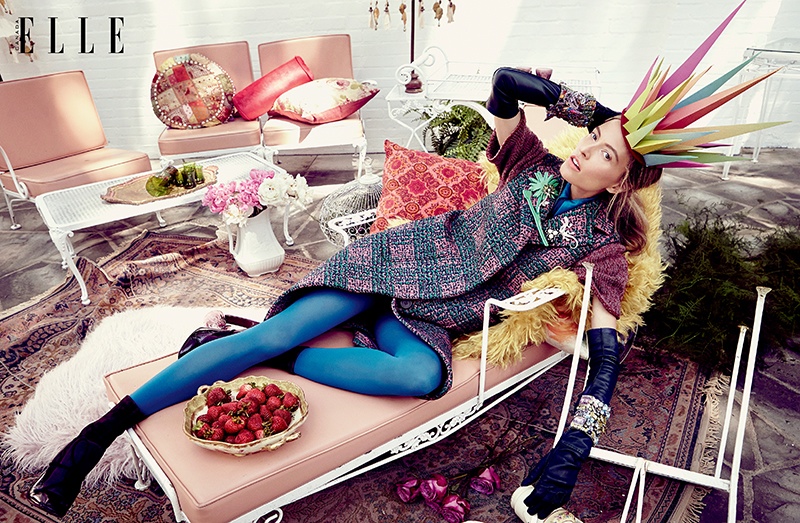 The September 2015 issue of ELLE Canada puts the spotlight on eccentric fashion with its largest-ever editorial, counting in at 20 pages. Capturing the most bold designs from the fall 2015 collection, photographer Owen Bruce shoots six models for one colorful shoot set at a tea party. Fashion-editor-at-large Julianna Schiavinatto took three weeks of preparation for the feature made with art direction by Brittany Eccles and Denis Desro.
Related: See Diane Kruger's on the Cover of ELLE Canada
"It was definitely the most complex editorial I've done so far," says Schiavinatto. "I wanted to ensure it looked current, yet still whimsical and timeless. My goal was to create something magical, cool and relevant. We embraced the 'Alice in Wonderland' mantra: 'We're all mad here!' and went for it."
Magazine: ELLE Canada (September 2015) | Photographer: Owen Bruce | Fashion Director: Julianna Schiavinatto | Makeup Artist: Simone Otis | Hair Stylist: Susana Hong | Prop Stylist: Suzanne Campos | Art Direction: Brittany Eccles & Denis Desro | Models: Hannah D., Juliann H., Judith Maria Bradley, Liisa Winkler & daughter Stella, Sam F.