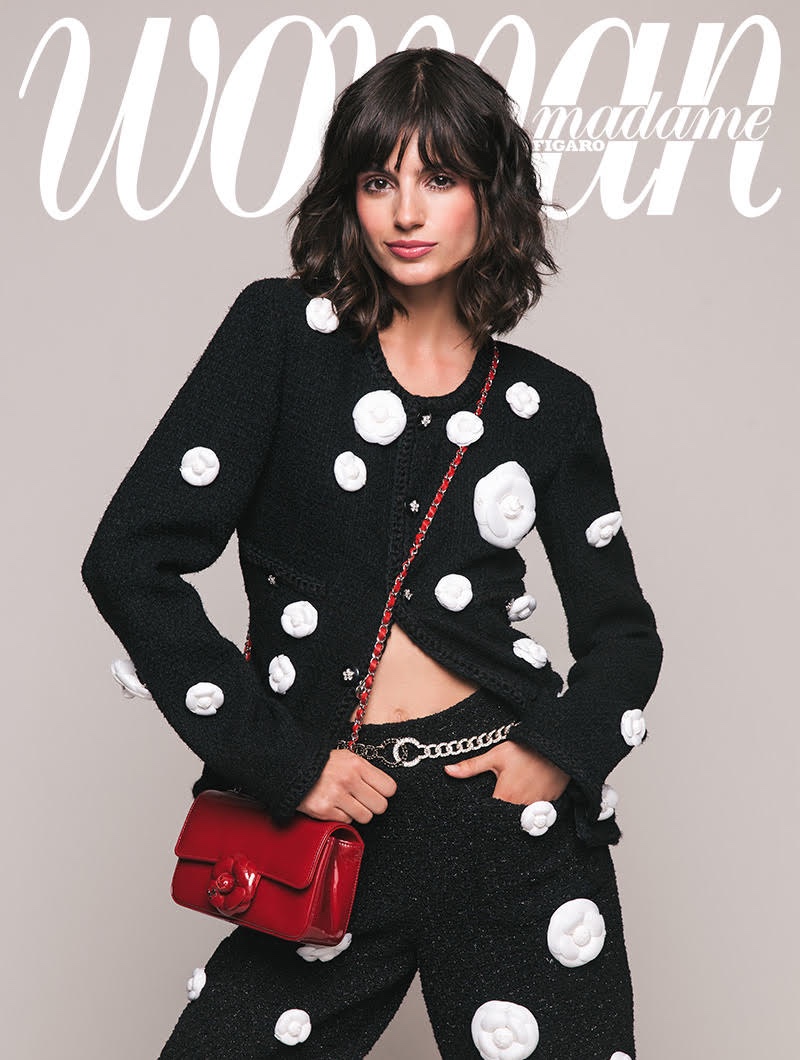 Lensed by Richard Ramos, model Nuria Rothschild steps into the frame of the September 2023 cover for Woman Madame Figaro. She gets adorned in a Chanel tweed jacket, matching pants, and a striking red flap bag, becoming the very picture of modern glamour.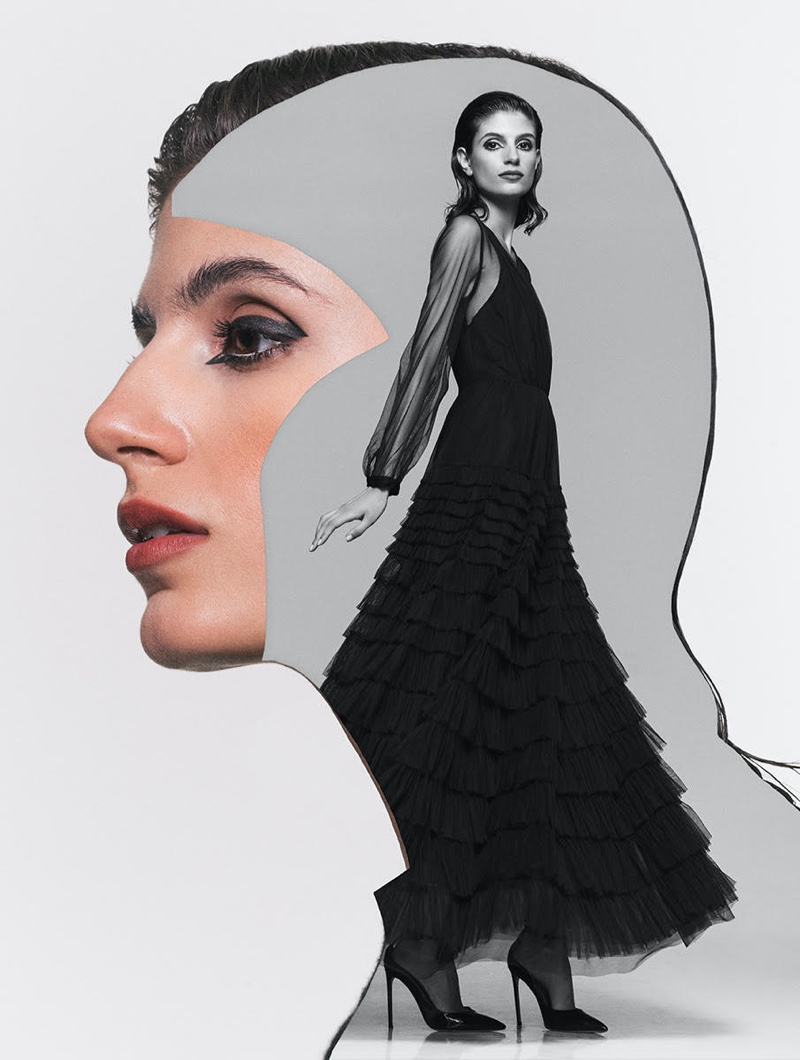 Marta Lasierra, the stylist for this pictorial voyage, selects tailored jackets, wide-leg pants, and flowing skirts to accentuate Nuria's form. The studio images opt for collages with cut-out images, adding more layers to the story. From all-black outfits to cream-colored canvases, each look tells a unique narrative.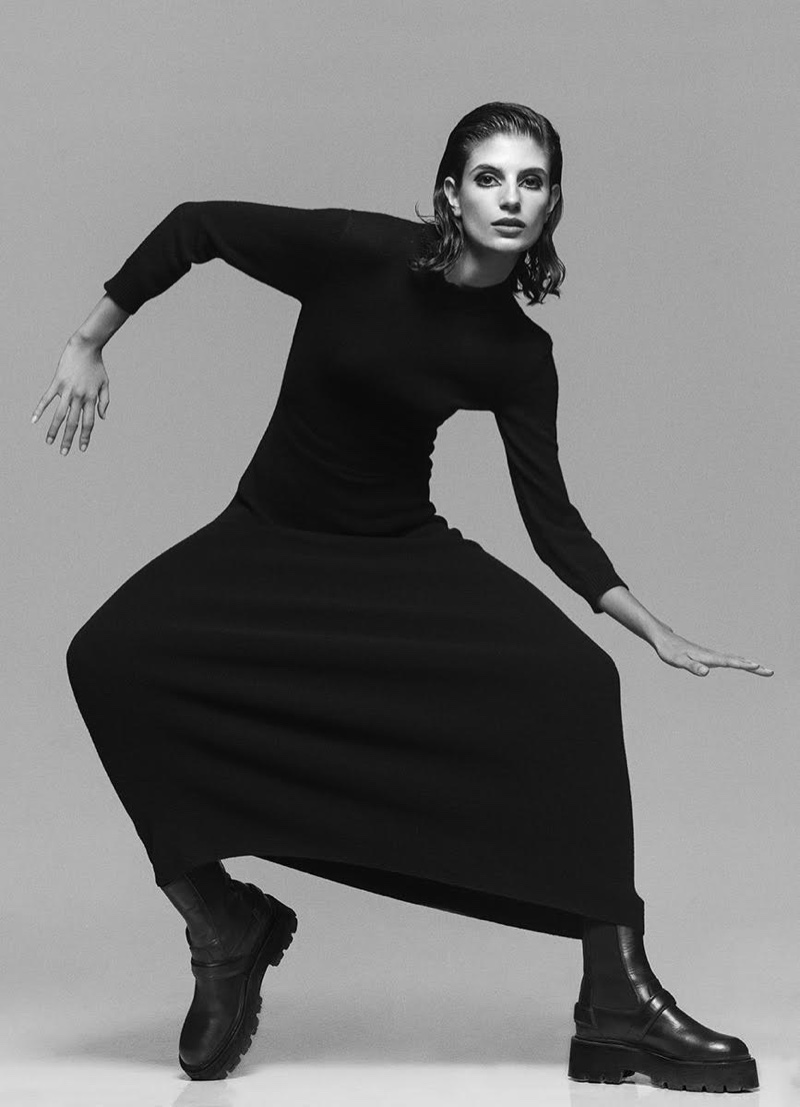 Yet, fashion isn't the only showstopper here. Nuria's graphic eyeliner look is crafted by Miguel Ángel Álvarez using YSL Beauty products. She also showcases her shoulder-length tresses that flirt with the boundaries of classic and contemporary.