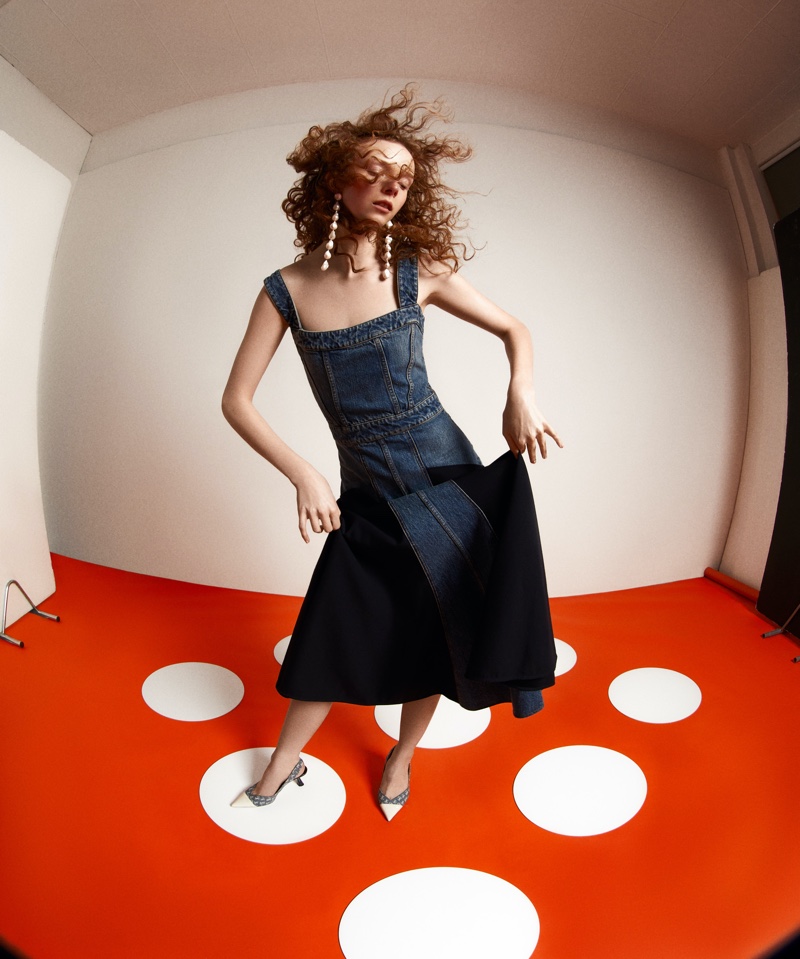 In a captivating editorial lensed by Ekin Can Bayrakdar, model Lily Nova graces the pages of SCMP Style's May 2023 issue, showcasing an enchanting array of elevated denim ensembles. Against a backdrop adorned with playful circles and whimsical balls, the fiery-haired muse effortlessly commands attention, donning a palette dominated by alluring shades of blue.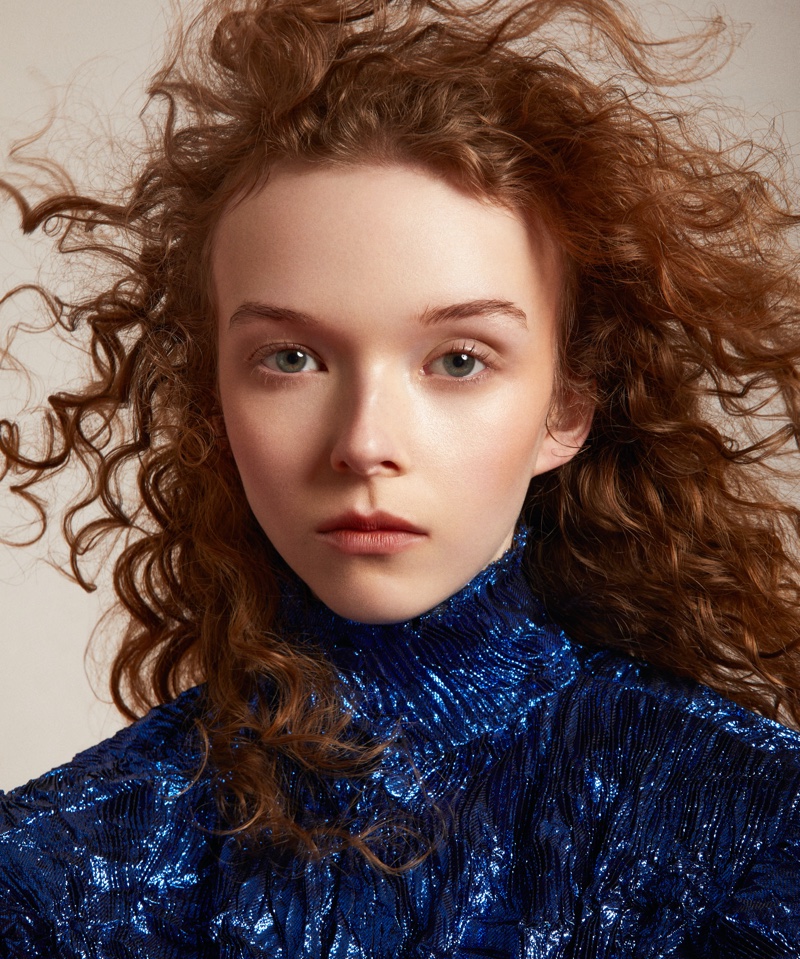 Stylist Joanne M Kennedy curates a stand-out wardrobe featuring the coveted creations of fashion powerhouses such as Gucci, Givenchy, and LOEWE, among others. The outfits presented in this visual narrative encompass an array of versatile pieces, ranging from casual jeans exuding a laid-back charm to patchwork denim garments that evoke a sense of artisanal craftsmanship.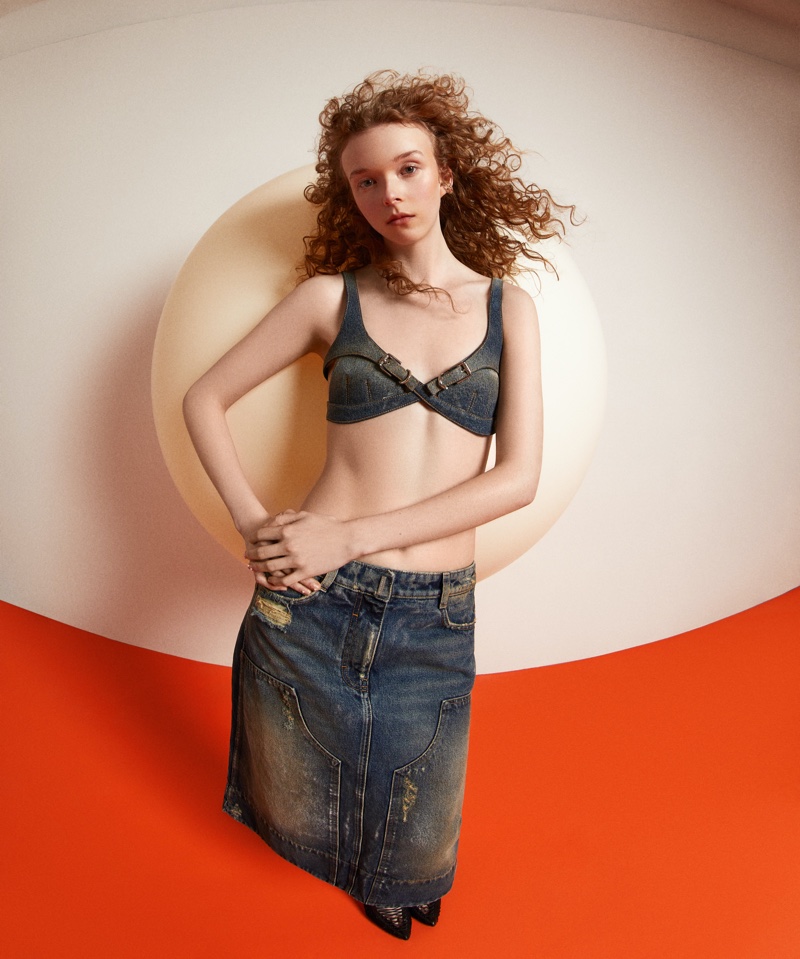 Accentuating the looks, hairstylist Christopher Gatt masterfully tends to Lily's luscious curly tresses, while makeup artist Kenny Leung adds a dewy touch to her stunning features.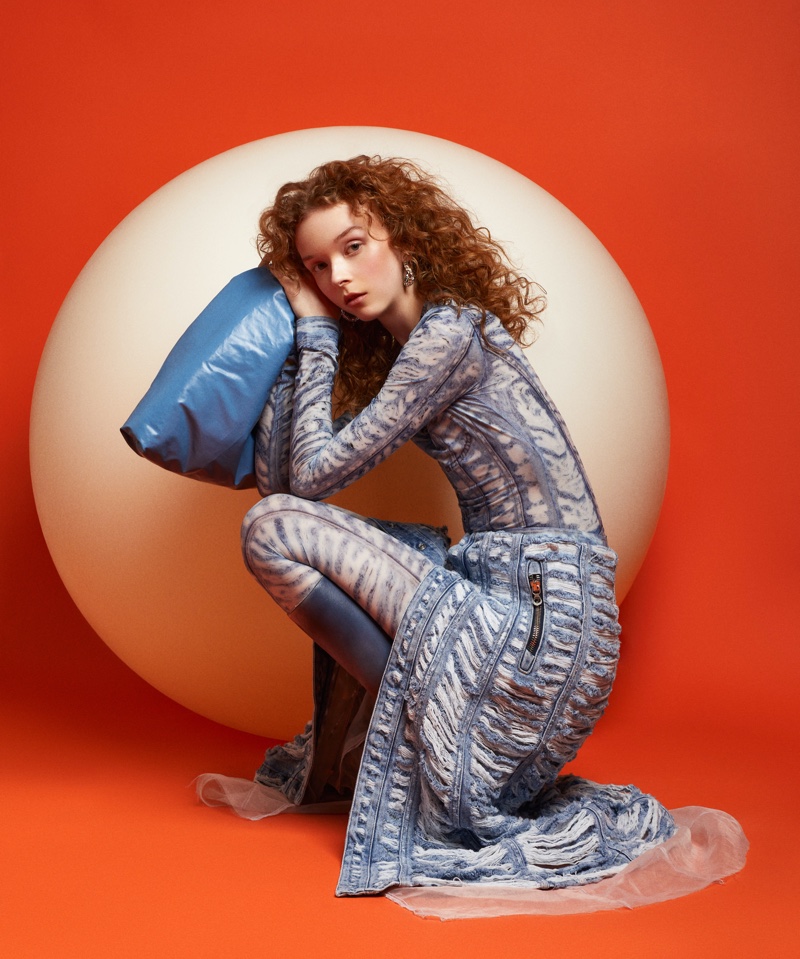 PHOTOGRAPHER & ART DIRECTOR: Ekin Can Bayrakdar
SET DESIGNER & ART DIRECTOR: Emma Lightbown
CREATIVE DIRECTOR & FASHION STYLIST: Joanne M Kennedy
CASTING DIRECTOR: Dean Goodman  
MAKEUP ARTIST: Kenny Leung at Carol Hayes Management using Charlotte Tilbury
HAIRSTYLIST: Christopher Gatt at Frank Agency using Oribe
LIGHTING ASSISTANT: Grace Taselli
DIGI ASSISTANT: Alicia Portillo Vazquez
POST PRODUCTION: Alyona Mutovina
MODEL: Lily Nova @ IMG models