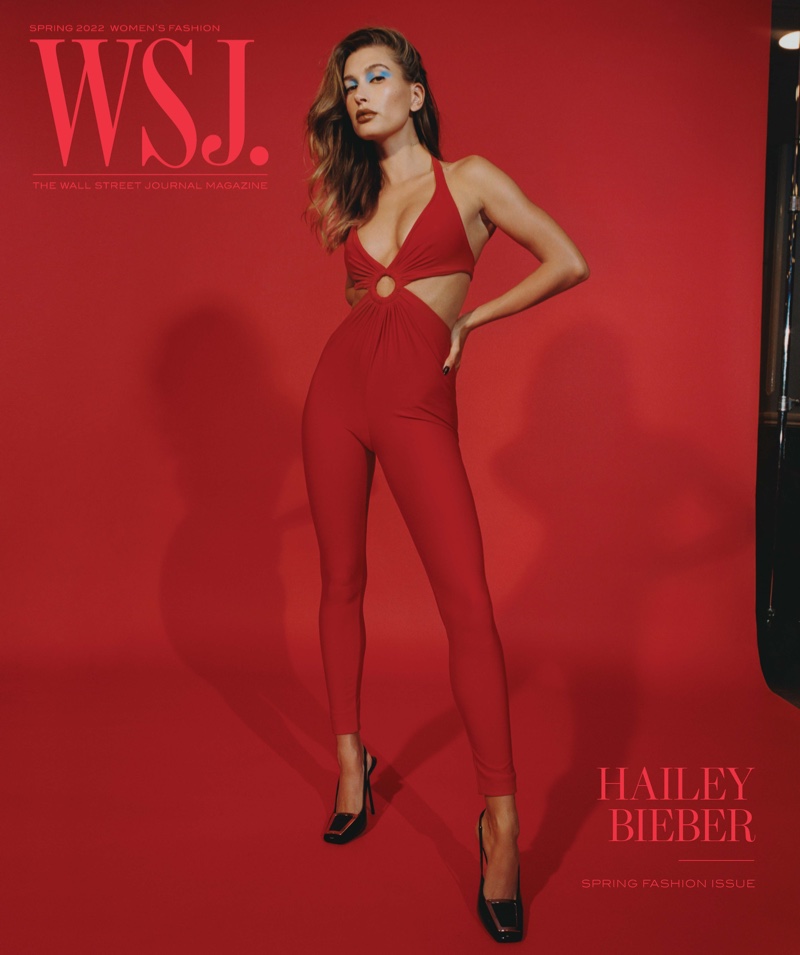 Hailey Bieber is red-hot on the Spring 2022 cover of WSJ. Magazine. The supermodel wears a red cut-out jumpsuit and heels from Saint Laurent with blue eyeshadow. Inside the fashion glossy, the blonde embraces designs from the spring collections photographed by Angelo Pennetta.
Stylist Charlotte Collet highlights top brands like Gucci, Michael Kors, Valentino, and Prada. From relaxed suiting to party dresses and crop tops, Hailey captivates in each look. Finishing her look, hairstylist Syd Hayes works on her waves with flaw-free makeup by Lauren Parsons.
Cover Shoot: Hailey Bieber for WSJ. Magazine Spring 2022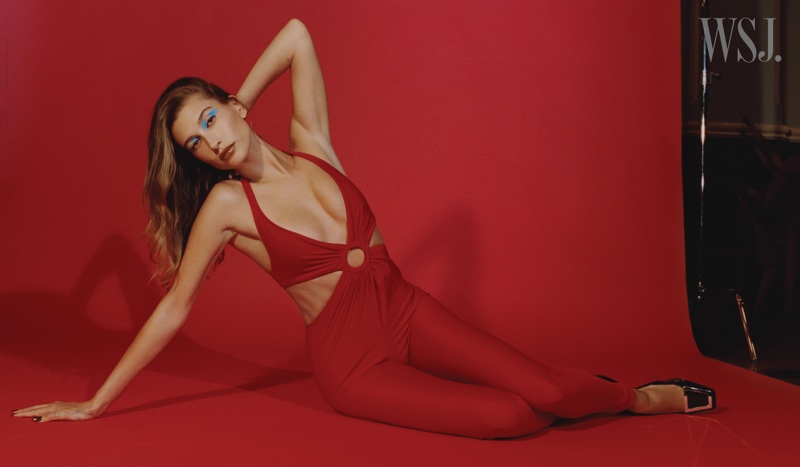 WSJ. Magazine's Spring 2022 Fashion issue hits newsstands on Saturday, February 12th. In her interview, Hailey opens up about her relationship with her husband Justin Bieber, her upcoming skincare brand Rhode, and more.
Related: Hailey Bieber Brings a New Look to BOSS Spring 2022 Campaign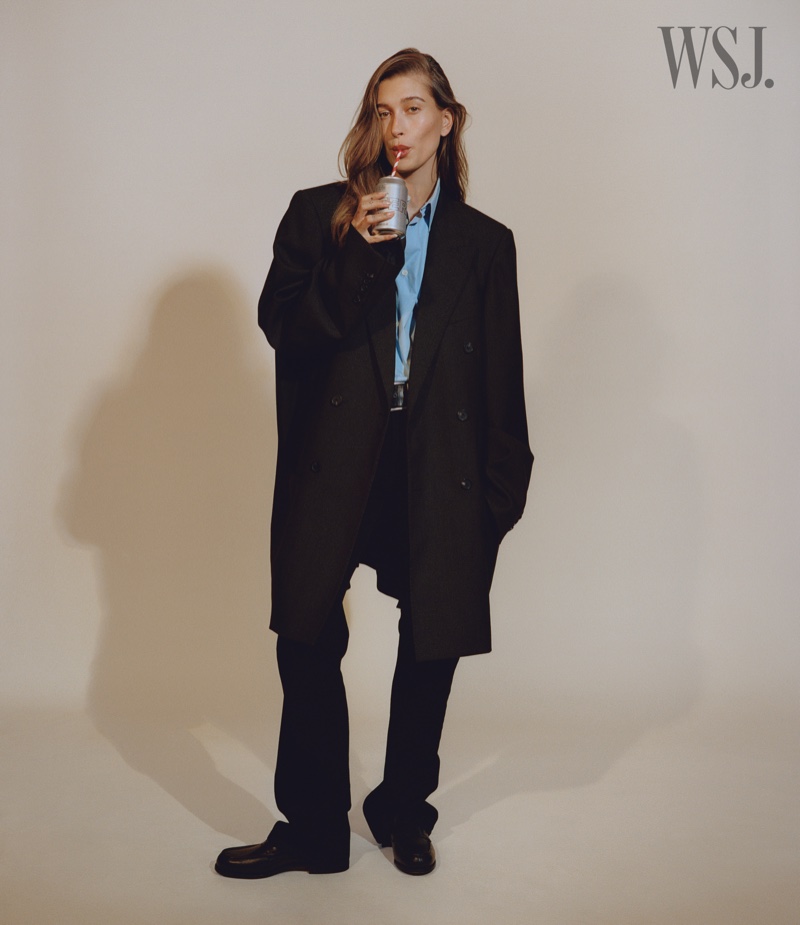 Hailey Bieber on Her Skincare Brand Rhode
"I know what I want to give to people," she says. "The whole ethos of my brand is access to really good quality products that are really affordable. I just don't see why a $200 cream has to be the answer to good skin."
Kendall Jenner on Hailey
"It's really nice to have a best friend who also understands the industry," says Kendall Jenner. "I think that people don't know just how kind she is. When people try and live private lives, it doesn't always totally show."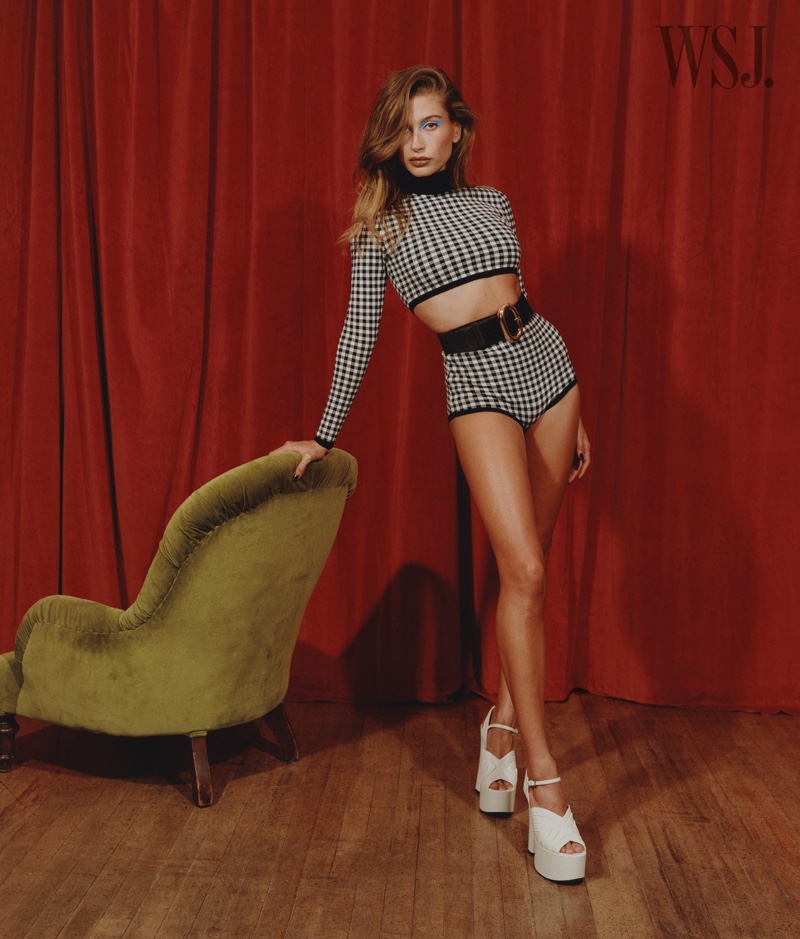 Hailey on Starting a Family
"I think ideally in the next couple of years we would try. But there's a reason they call it try, right? You don't know how long that process is ever going to take. Definitely no kids this year; that would be a little bit hectic, I think."