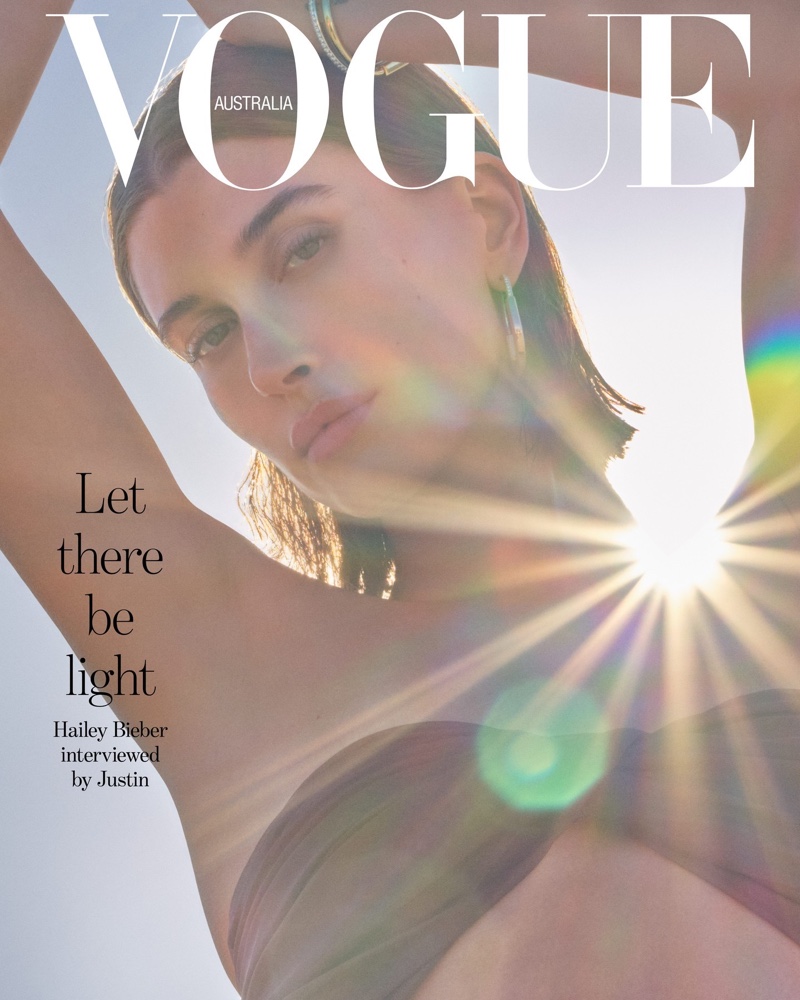 Hailey Bieber radiates an aura of effortless beauty on Vogue Australia's March 2023 cover. In a captivating image captured by photographer Daniel Jackson, the model and Vogue Eyewear designer captivates us with her piercing gaze, donning a strapless Saint Laurent dress that accentuates her delicate frame.
The dazzling Tiffany & Co. earrings add a touch of sophistication to the ensemble styled by editor-in-chief Christine Centenera, while her new short bob frames her face with a hint of modern edge.
Readers can delve into a conversation between Hailey and her husband, Justin Bieber, on the magazine pages. The duo talks about music, being married, and more. Make sure to grab your copy of Vogue Australia when it hits newsstands on March 6th.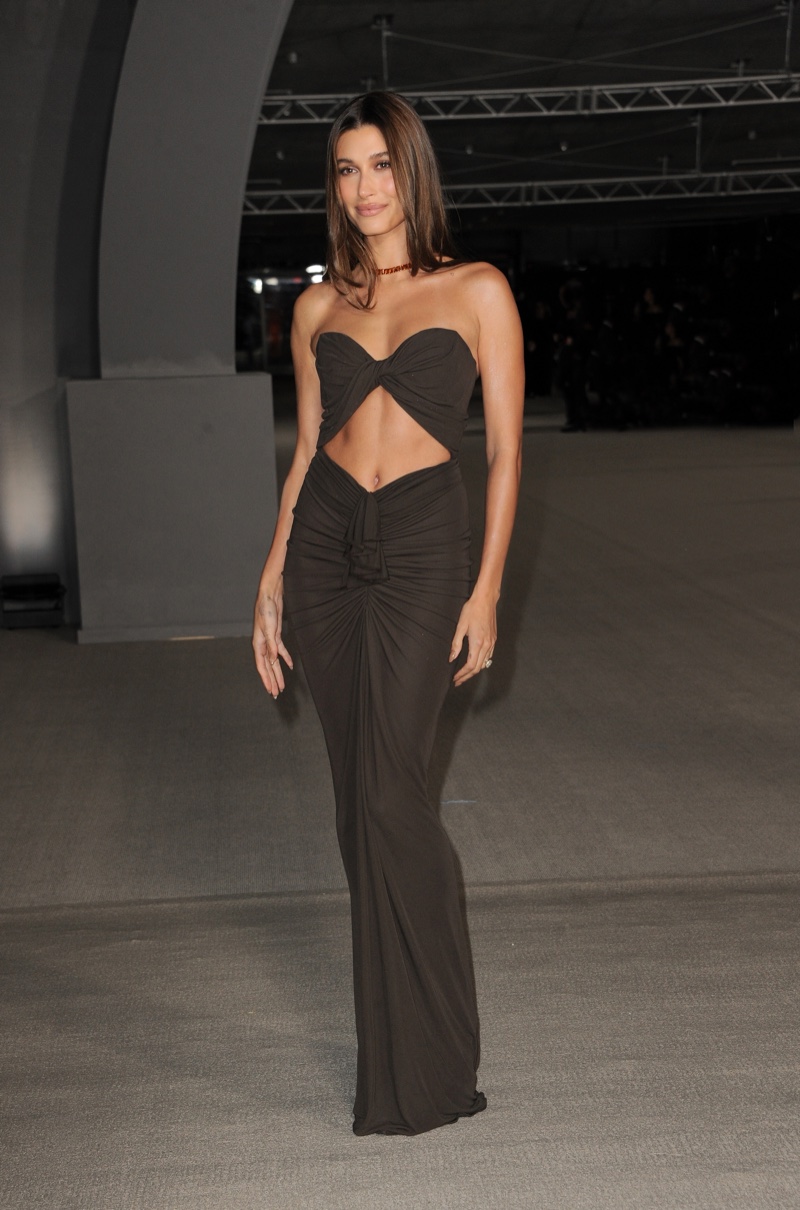 The cover look pays homage to Hailey's impeccable fashion sense, as she previously flaunted a cut-out Saint Laurent dress paired with a choker necklace at the 2nd Annual Academy Museum of Motion Pictures Gala in Los Angeles last year. Her winter gold hair color perfectly complemented the taupe hue of the dress.