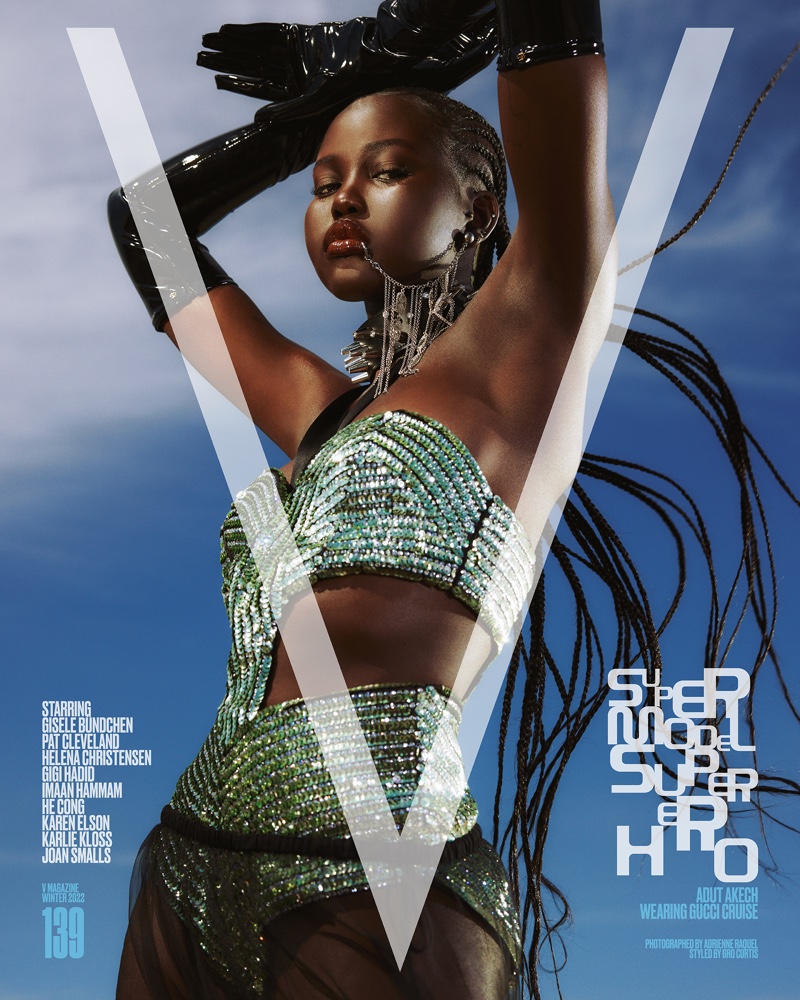 V Magazine taps top faces Gigi Hadid, Adut Akech, Imaan Hammam, and He Cong to cover its Winter 2022, #139 issue. Adrienne Raquel photographed the covers and the four stunning models channel superheroes while wearing the new cruise collections. 
Cover Shoot: V Magazine #139 Winter 2022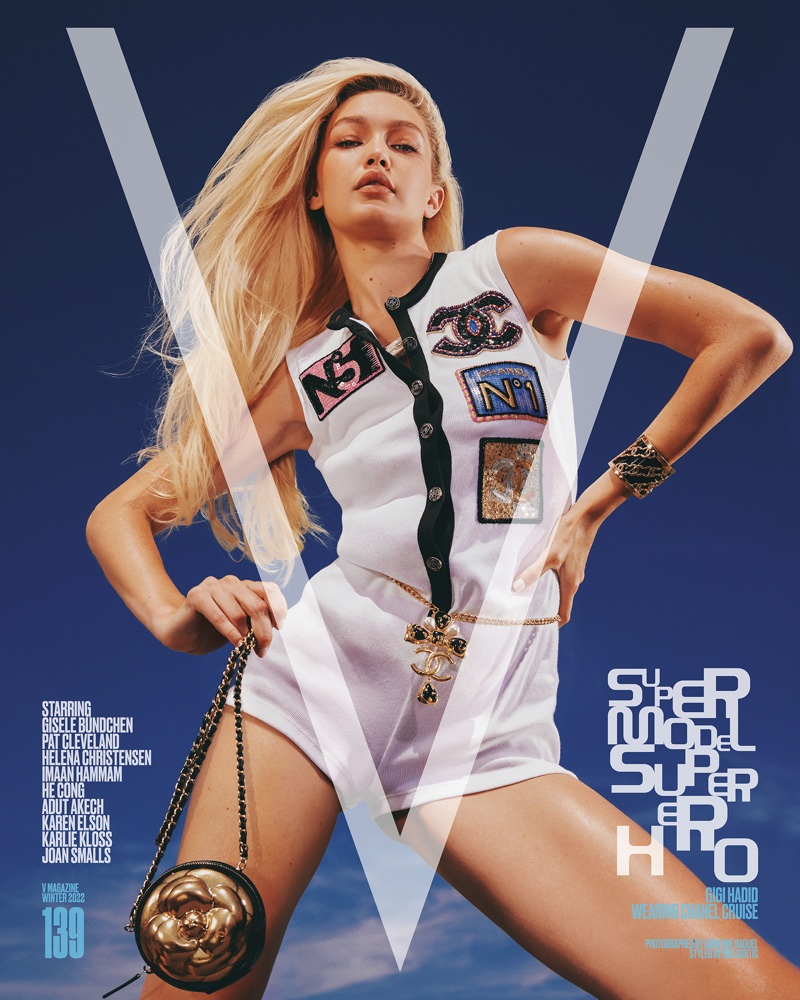 I would advise aspiring models to look around and be present. When you're sitting on set and you're waiting, watch the lighting guy. Turn around and go speak to the catering person. Ask the producers questions about the location. There is so much you can learn outside of posing for a photo. Being a model is not about just standing there and being a mannequin, it's really about being a part of the creative process. The more you understand each part of it, the better model you become.

Gigi Hadid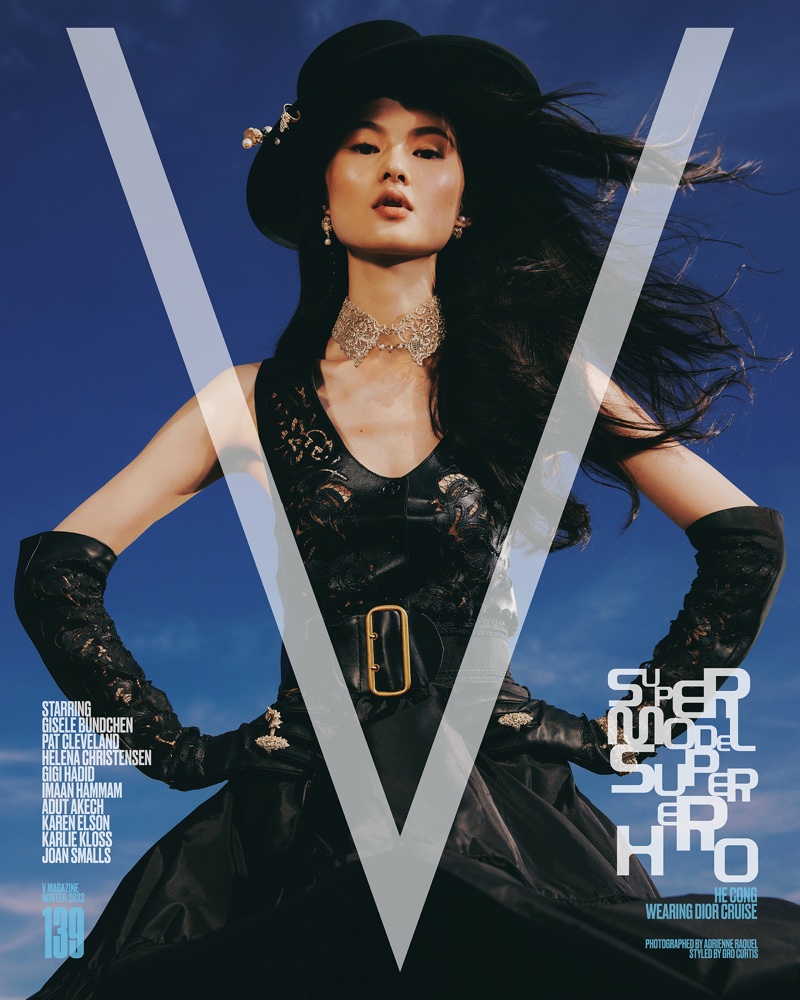 Gro Curtis, who works as the magazine's fashion director, highlights the work of brands including Chanel, Louis Vuitton, Dior, and Gucci, among others. Gigi Hadid is seen in one photo wearing a top from her own brand, Guest in Residence, along with pants and jewelry from Chanel.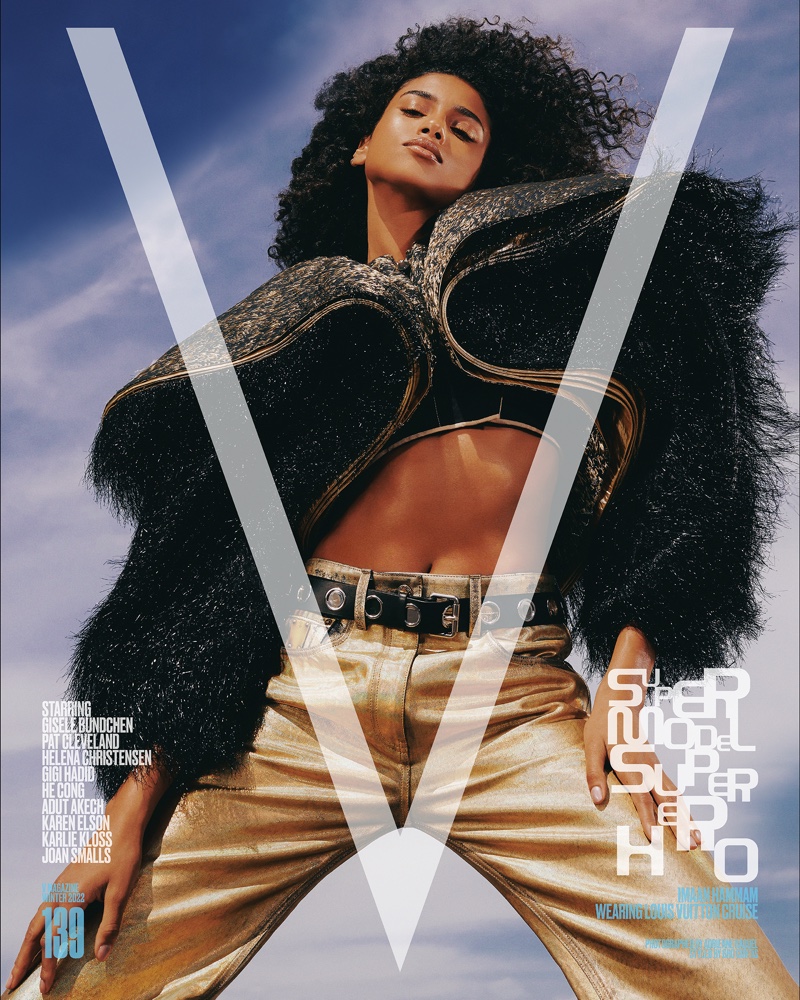 I started rocking my hair naturally. People were so surprised, like, 'Oh my God! Is that your hair?' I was like, 'Yes, you guys have been messing it up and don't know what to do with it!' It took me a while to really embrace my natural texture, [but] I'm so glad I did. Because after that, a whole door opened and all these beautiful, young girls would rock their hair naturally.

Imaan Hammam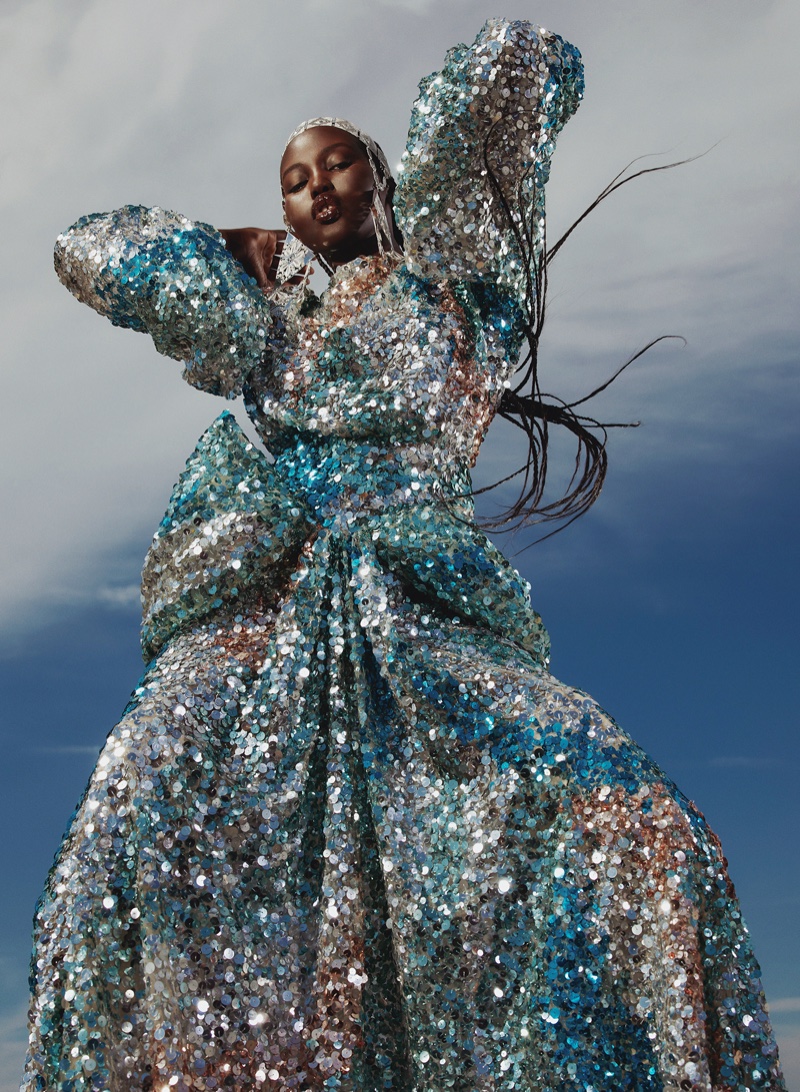 In another picture, Adut Akech can be seen wearing a paillette-embellished gown by Gucci paired with a sparkling headpiece. Elsewhere, He Cong can be seen donning an all-black look by Dior, and Imaan Hammam is spotted in an ensemble by Louis Vuitton. The shoot's creative director is Stephen Gan, and Raoul Alejandre and Evanie Frausto are responsible for the hair and makeup, respectively.