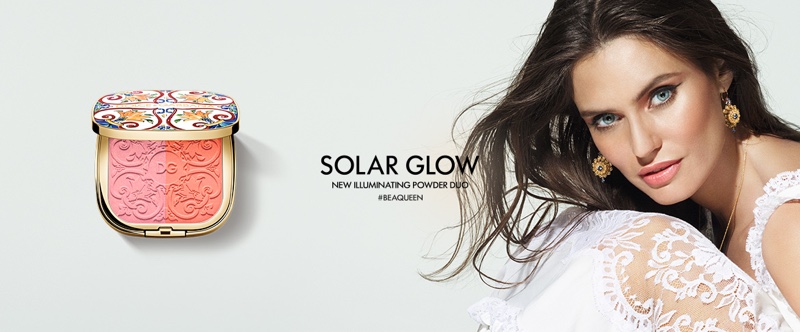 Dolce & Gabbana Beauty ambassador Bianca Balti is front and center as the star of the latest Solar Glow Collection campaign. The stunning brunette shows off a Mediterranean Glow in the photographs, which she achieves by using the illuminating powder duo in the shade Tender Apricot. Three makeup products feature highlighter and blush while the fourth is made with a bronzer and highlighter.
Dolce & Gabbana Solar Glow Illuminating Powder 2022 Campaign
Bianca Balti flaunts her flawless complexion in promotional images wearing a white lace dress and gold earrings. The stunning model shows off winged eyeliner and a peach-colored lip color in the photographs. In addition to the illuminating powder duo, she uses Solar Glow Universal Radiance Drops.
Related: Bianca Balti Enchants in Naples for Dolce & Gabbana's Fall Collection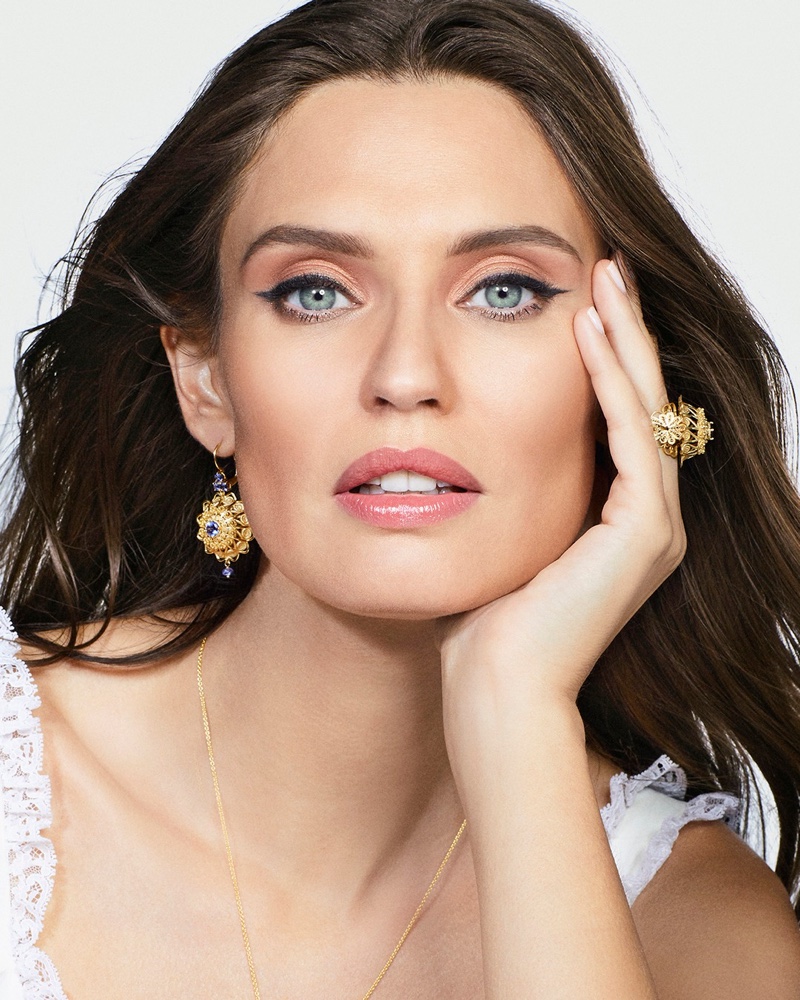 Its Mediterranean Glow Complex infuses the formulas with care and comfort, that bring warmth, radiance and glow to the skin. From its addictive olfactory signature to its maiolica design, Solar Glow embodies the colorful spirit of Sicily and carries the wild exuberance of the island's landscapes.

Dolce & Gabbana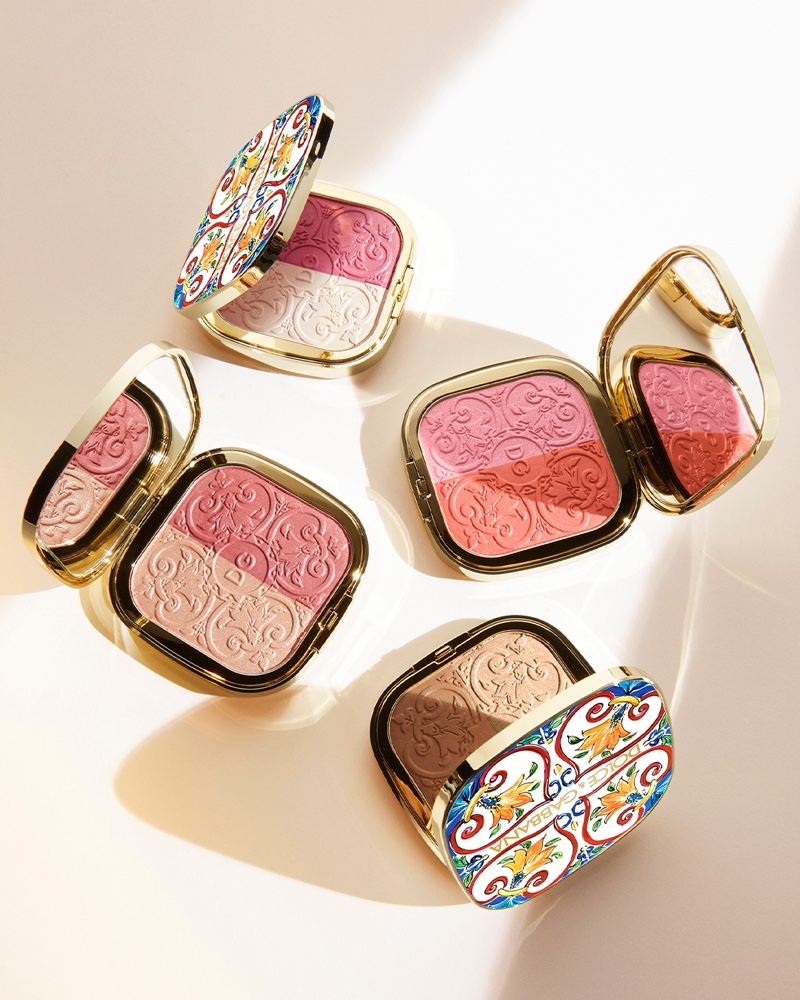 A short film for Dolce & Gabbana's Solar Glow shows Bianca Balti in a wind-swept setting with upbeat tunes playing in the backdrop. Since 2013, the Italian model has been featured in the Light Blue perfume advertisements. This latest campaign only continues her long-standing relationship with the fashion brand.