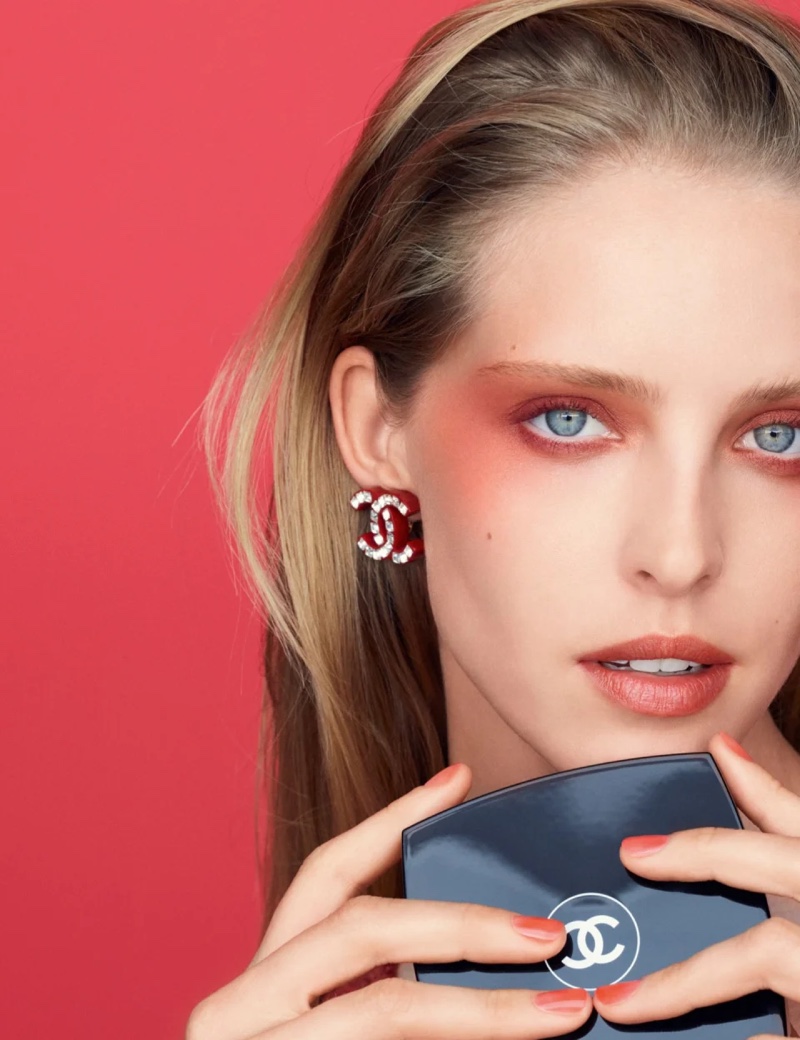 Get ready to turn up the heat with Chanel Makeup's spring-summer 2023 collection, featuring the fiery color of red. Modeled by the gorgeous Abby Champion, this collection is about embracing this vibrant pigment's power.
This collection is a game-changer, from bold eyeshadows and blushes to the iconic Rouge Allure Velvet lipstick and Noir Allure Mascara (also available in red!). You can mix and match with a range of hues and intensities to create your unique color palette.
Chanel Makeup Spring/Summer 2023 Collection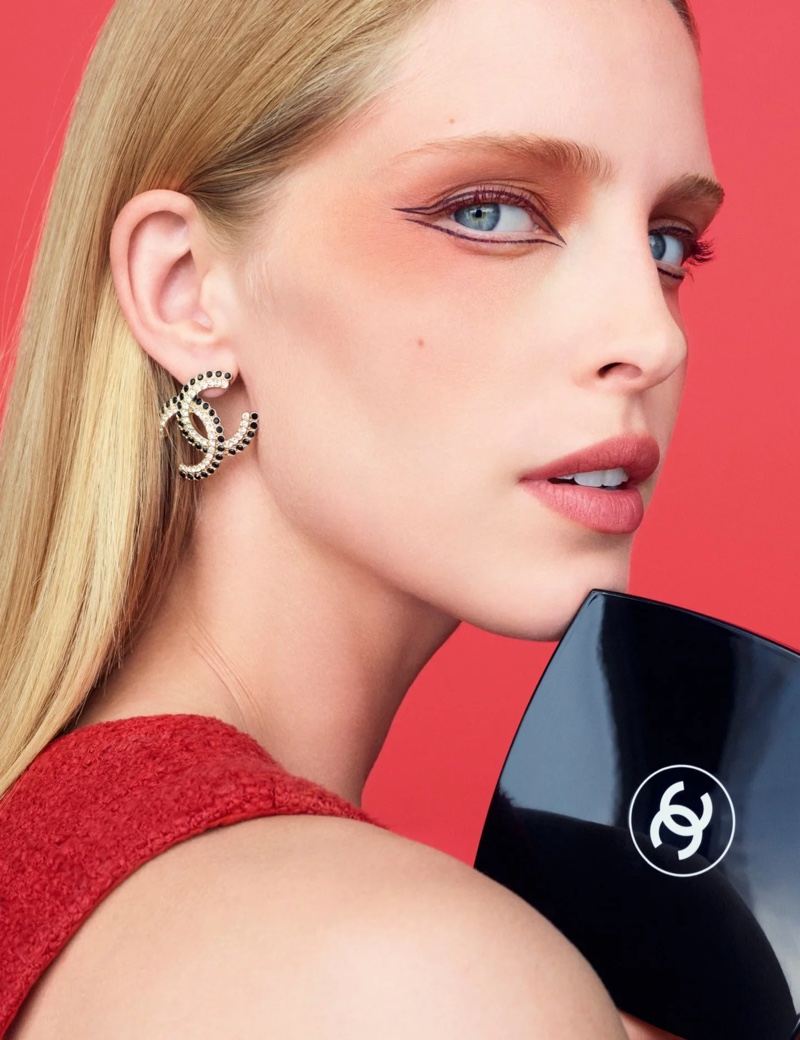 And let's not forget about the Le Liner de Chanel liquid eyeliner – this graphic liner channels 1920s-era beauty with its bold lines, providing a look that's both timeless and modern. Paired with a chic knit top and Chanel interlocking C earrings, Abby absolutely slays every look.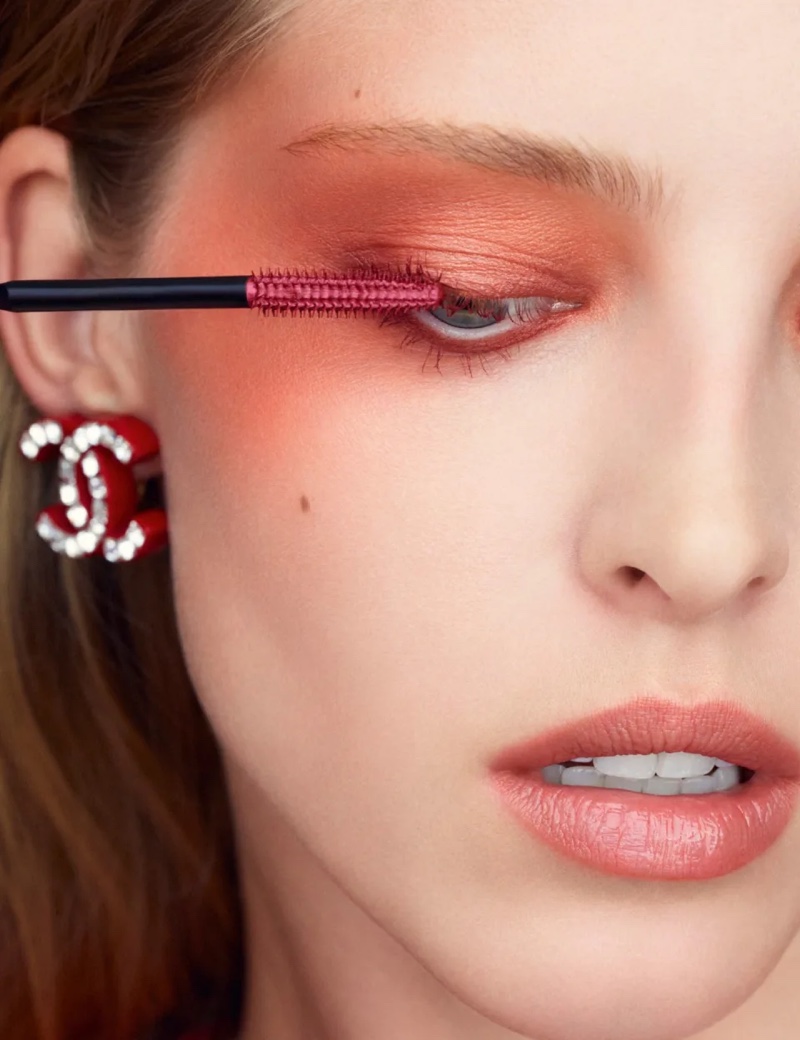 But it's not just about the makeup – Chanel Makeup spring 2023 also wants to help you achieve a radiant complexion with rosy cheeks and a luminous-matte finish for your lips. And for those looking to create a truly eye-catching look, try accentuating your gaze with black-red eyeliner.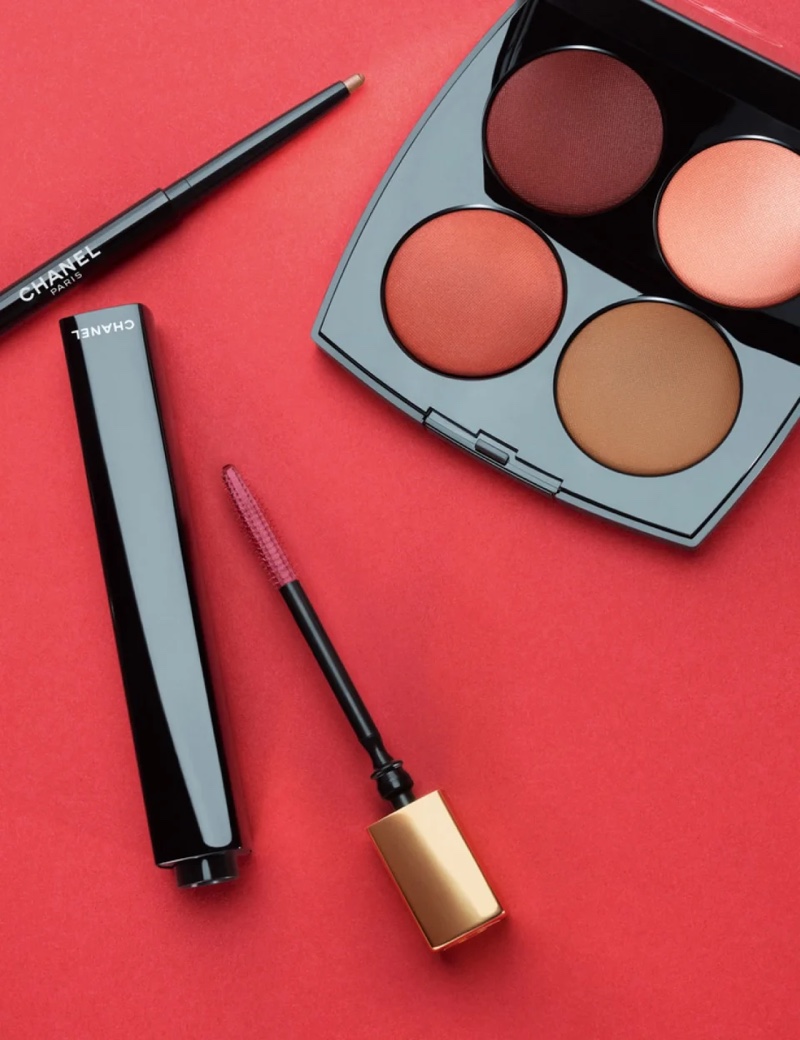 So whether you're looking to make a bold statement or add a pop of color to your everyday look, Chanel Makeup's spring-summer 2023 collection has got you covered. Get ready to set the world ablaze with the power of red!