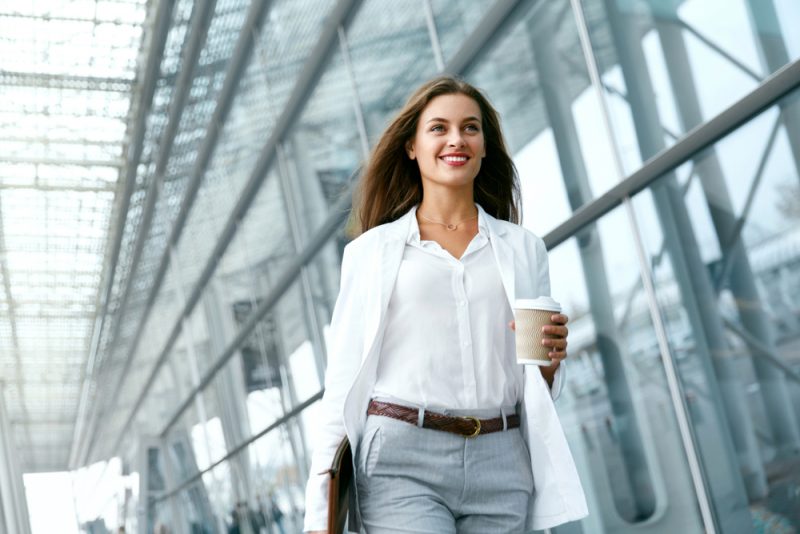 Some dresses exude an image of competency and authority. Therefore, many women spend a significant amount of money shopping to make sure that their style reflects this idea. If you're beginning to build your own boss wardrobe, it may be challenging to know where to start. As a result, we have twelve simple tips for creating your wardrobe arsenal or professional uniform.
Go-to Color Palette
It is recommended that you wear blue, grey, and black as these colors work on everyone and display power and credibility. Various studies suggest the impact of various colors on our senses. They work throughout the year. If you make blue a part of your palette, you can easily match it with navy jeans, which are regarded as a standard uniform in many workplaces. Match it with a common combination such as black and white.
Some other colors also work. Ivory, red, grey, and black are ideal choices for this purpose. Make sure you have at least a few pieces of your wardrobe that have these four colors. Then you will be able to achieve a commanding appearance on a limited budget. And in case you want to focus on investment pieces, a strict color palette will aid you as well.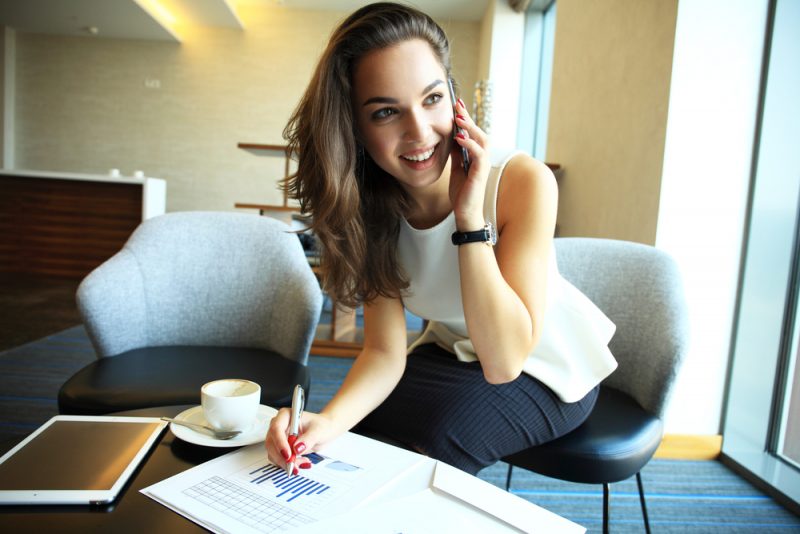 Make a Uniform
Getting dressed for work is easier when you create a custom uniform that suits your needs. When deciding on what pieces to wear, you should consider not only style but function. Your work uniform should suit you, be comfortable, and make you feel confident. Popular cheap ladies clothing stores such as Love My Fashions offer dresses and more that can be worn year-round for work and special events or occasions.
If you want a wardrobe that stirs up a boss lady's sentiments, you can gravitate towards pieces like a print knit dress, statement blouse, and simple skirt. As you expand the number of pieces in your closet, you can alternate with clothing such as a statement skirt and a solid knit sweater. You can add a pair of dark pants or jeans to an outfit with a smart top or tailored jacket for casual work environments.
Pay Heed to Accessories
Any bag or pair of shoes you put on should be effortless. When it comes to getting dressed for work, you don't need to be distracted by endless options. Invest in quality pieces that will last years. Your accessories will last longer if you are mindful of maintenance. For example, you can polish and condition leather shoes or bags. When starting to purchase footwear for work, be sensible. Often hard-soled toe footwear is trendy and proper to wear. Some recommend ballet flats, boots, Mary Janes, and pumps.
Add at Least One Great Coat to Your Collection
Even though you may remove your coat when you get to work, you should be mindful of impressions. After all, you should dress for success. A fabulous coat is the best choice for you. Like accessories, investing in a quality coat will save you time in the future with no need to shop for a new one. The right coat can last for many years to come.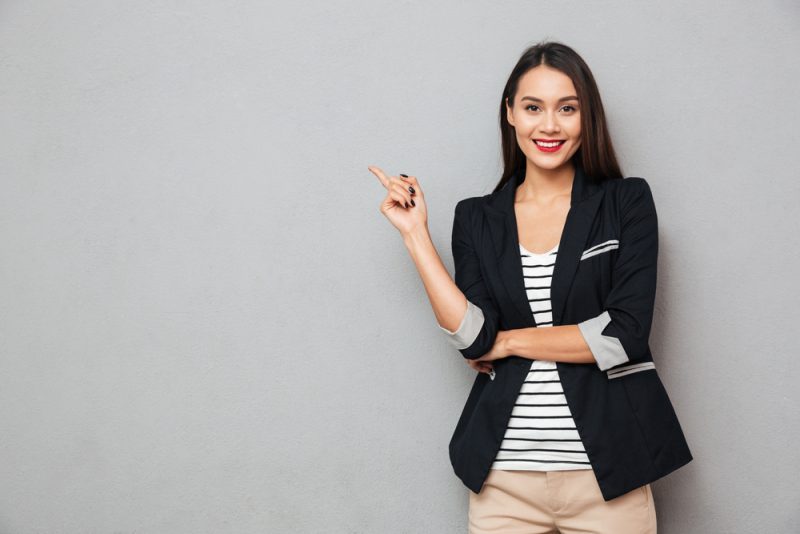 Versatile Suit Jacket
The modern workplace is more casual than it has ever been, but you never know when you may need to dress up. Therefore, it's important to have a versatile suit jacket in your wardrobe. Look for a jacket with timeless details like soft shoulders. Also, if you're tall, a soft silhouette will complement your figure. While in the past, full suits were a must, today, a sharply tailored jacket will get you far. Even worn with a pair of jeans, a suit jacket displays authority
If you work amongst bankers, lawyers, or other large shoulder types, you should pay special attention to your outfits. If you are going to see someone in the government or the army, you need to show off the level of your dignity and honor that calls for a tailored jacket.
Pantsuits still have a place in contemporary life, but the appropriate occasions are rare. If you are doubtful about the level of formality to attend an official meeting or occasion, you can leave it aside.
Concentrate on Your Upper Half
Most meetings and meals are usually held around big tables and how you want to look when seated properly. Then eighty percent of your upper half of the body is visible for the viewers. You need to dress such part of your body properly to best show off your outfit. In this respect, a crisp shirt or jacket is a great outfit choice. If you visit lovemyfashions.com, you can find the ideal clothes.
Match You Heel Height with Authoritative People
Everyone won't agree with this, but to some extent, it is right. Many people love high heels, and it can be recommended for anyone working among a group of people who have enough physical statures, but there are some exceptions, and you must be aware of them.
Hair & Makeup
Boss ladies can opt for two types of hairstyles. One is a long and lush lock, or short, simple, and trendy. How should you do your makeup if you wear it? It should neither be too much nor too little. Doing your makeup for work may be a little trick? Thankfully, you can visit a beauty or department store for a consultation with one of their makeup artists for suggestions.
No Wardrobe Distraction
You should not show too much skin when at work, so avoid sheer materials, low-plunging necklines, and high hemlines. It would be best to examine yourself in the mirror before going to work to make sure that your back and the front view are perfect.