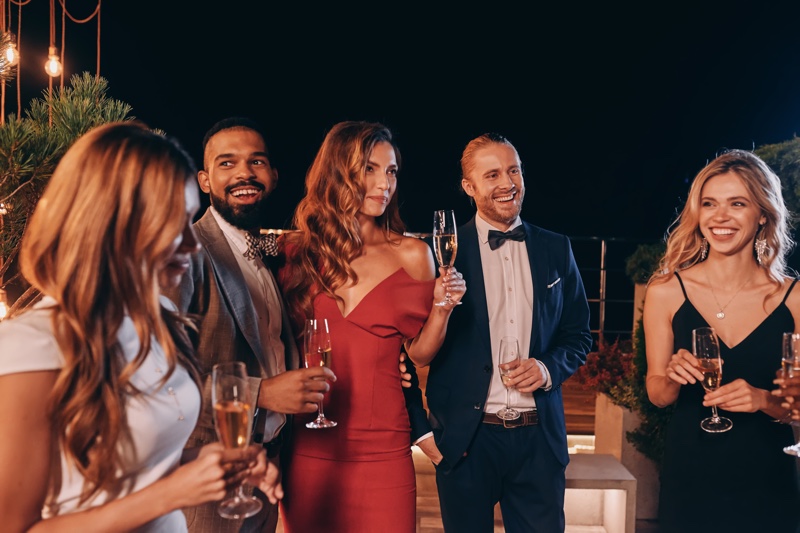 Planning a wedding can be stressful, but it doesn't have to be all work and no play. When it comes to the guests' attire, you want them to look their best and make a statement. In this guide, we'll cover everything from the basics of wedding guest attire to more specific topics, like casual style or formal wear. So whether you're just starting to plan your big day or you're looking for advice on a particular element of dress code, we've got you covered!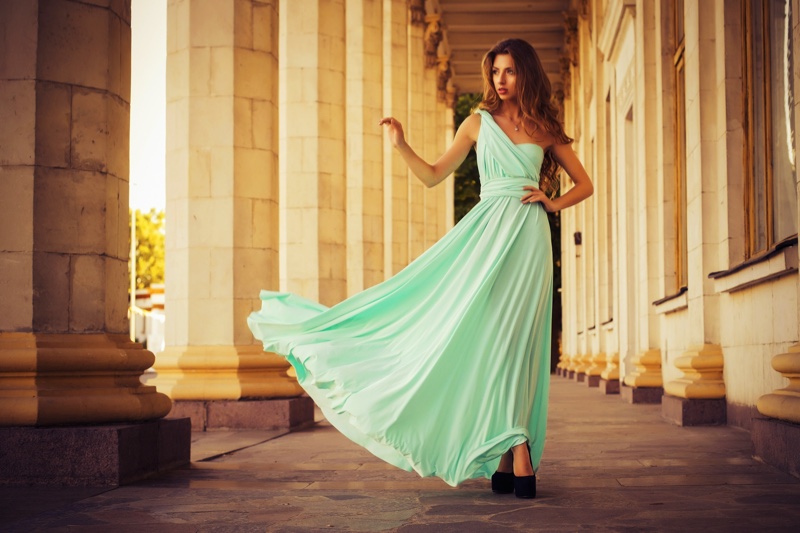 The Different Types of Wedding Guest Attire
Wedding guests come in all shapes and sizes, so it's important to find something that can complement a variety of people in addition to the bride and groom's attire. Here are a few tips for finding the right wedding guest attire:
Start with what the bride and groom are wearing. If you're wearing a traditional wedding dress, try to stick to similar styles for their guests. For example, if the bride is wearing a strapless gown with an A-line skirt, advise your guests to wear more formal styles when they attend rather than casual fashion.
Consider the season. During the summer, guests should wear breezy fabrics like cotton and linen. They can go for heavier materials like wool and cashmere in the fall. For winter weddings, steer clear of heavy materials and stick to light layers that will keep the wearer warm without being too cumbersome.
Think color. Bright colors are always popular for weddings, so consider pairing them with neutrals like black or white. And don't be afraid of mixing patterns; in fact, it can be fun to mix different types together to create a more interesting look.
Choose something comfortable yet stylish. Recommend your guests don't wear anything too cumbersome. After all, they don't want to be sitting on the sidelines all day long!
Remember, it's important to find something that fits both the bride and groom attire perfectly and also complements the season and the theme of the wedding. You should be able to keep this in mind when sending out invitations with dress code suggestions for the perfect wedding guest attire.
How to make your wedding guest attire feel special
When it comes to sending the dress code out for your wedding, it can be easy to get bogged down in the details. But don't worry, we're here to help! We'll outline everything you need to know about wedding guest attire, from the basics (dresses, skirts, shoes) to more specific tips (wedding dress colors, layering techniques). So whether you're a first-time bride or an experienced pro, we've got you covered!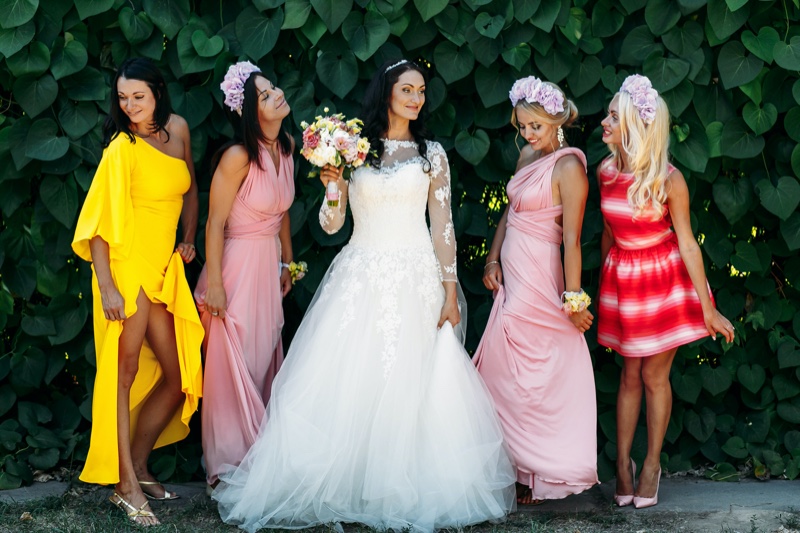 What is the best way to dress for your wedding?
As the bride, this is a question that can be difficult to answer without knowing specifics about a wedding. For example, if you are having a winter wedding and are planning on wearing a dress, what type of dress should you wear? Will you want to wear heels or flats? What color should the dress be? These questions can all depend on the style of your wedding and the time of year.
If you have some idea of what type of wedding it is (formal or casual), then you can start narrowing down your choices. For example, if you know your wedding will be formal but want something comfortable to wear afterward, choose a floor-length dress or a dress with a flared skirt. On the other hand, if you are having a casual wedding and plan on wearing jeans and a T-shirt, then you don't need to worry about what to wear.
Another important factor to consider is your body type. If you are busty or have larger hips, you may want to choose something that is flowy or has a lot of drapes. If you are more petite, you may want something more fitted.
Once you have an idea of what type of dress you would like to wear, it's time to look for dresses that fit that style. You can browse wedding dresses online or in stores or ask friends or family for recommendations. You can also go to sample sales or bridal shows to find the right dress at a discounted price.
Once you have found the dress of your dreams, it's time to decide on accessories. This could include shoes, earrings, a belt, or a veil. You can also choose to accessorize with jewelry such as bracelets or necklaces.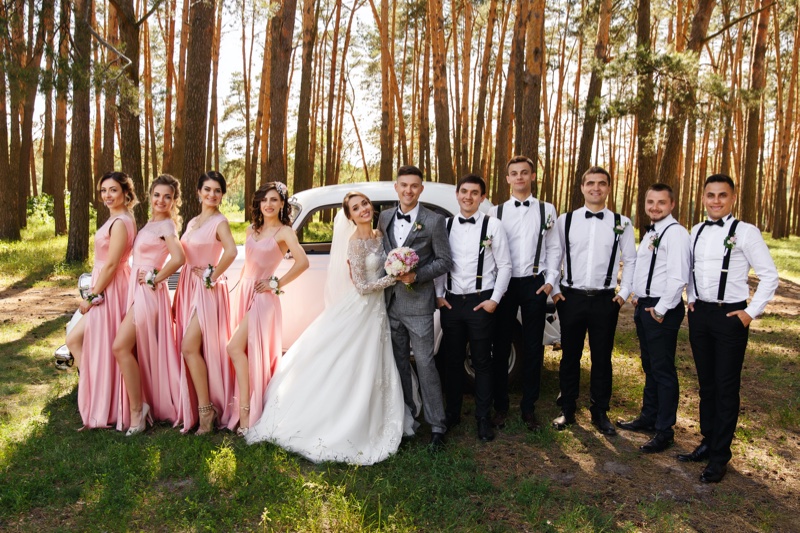 How to Shop for Wedding Guest Attire
If you want to give tips to your loved ones on shopping for wedding guest attire, keep in mind that everyone attending the wedding will have a different style. Here are some tips to help you find the perfect outfit for your guests:
Start by thinking about the type of wedding they're attending. A classic wedding may call for more traditional attire, while a modern affair might require something more creative.
Once you know the type of wedding, consider what kind of event it is. A formal event might call for tuxedos and gowns, while a backyard barbecue might be more casual.
Next, think about your guests' personality types. Some people like to stick to a strict theme, while others enjoy mixing and matching different styles.
Finally, take into account the weather forecast. If it's a rainy season, recommend versatile outfits for your guests, and also have areas covered if it's set outdoors.
Tips for choosing the right wedding Guest Attire
When planning your wedding, it's important to consider what guest attire you'll need. Here are a few tips to help you choose the right attire for your wedding:
Members of the bridal and groom party should wear something that matches the bride and groom's color scheme. This will help to create a cohesive look for your wedding photos.
If you're having a casual wedding, guests can wear jeans, skirts, or shorts. If you're having a more formal wedding, guests may want to dress in nicer clothing.
If you have specific colors in mind for your wedding dress or veil, it may be helpful to send a dress code that features those colors. For example, if the bride is wearing blue, guests might want to choose an outfit that includes blue items.
Wedding guests often want to feel comfortable and look their best on their special day. That means taking into account things like skin type and temperature. For hot-weather weddings, guests may want to bring sunscreen and hats. For cold-weather weddings, they may want to bring jackets and sweaters. You can recommend those things to your loved ones before the big day.
Conclusion
Congratulations on your upcoming wedding! There are so many details to take care of, but we hope this guide helped. It's always good to suggest a dress code when it comes to wedding invitations. This way, no one will feel out of place regarding their attire.