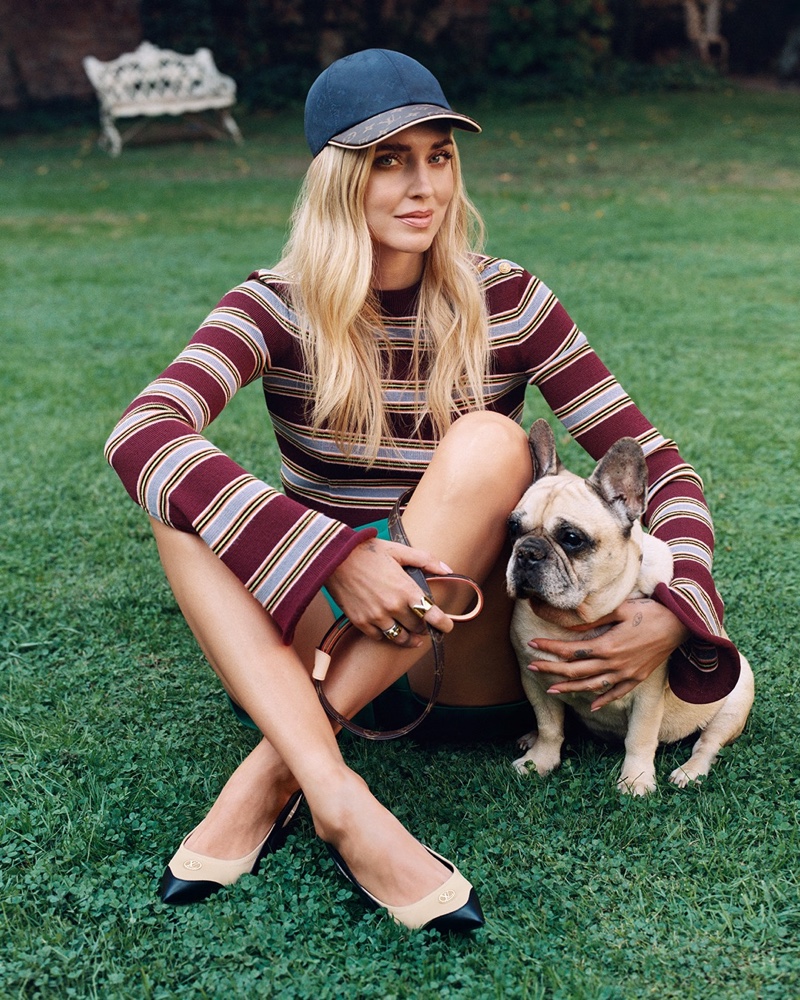 Inspired by the signature LV Archlight sneakers, Louis Vuitton introduces the LV Archlight Slingbacks in a new campaign. Featuring Italian fashion influencer Chiara Ferragni, images and video are captured in Milan, Italy. Photographed by Oliver Hadlee Pearch, she hits the scene in multiple colorways, including pink, blue, and brown shades with color-blocking details.
Styled by Marie-Amelie Sauve, Chiara wears the heels along with striped tops, monogram baseball caps, and tailored jackets. An accompanying film set to the tunes of 'Sei Sbagliato E Non Lo Sai' by Elaiza Romero show the blonde in Milan streets as well as La Vigna di Leonardo.
Related: Louis Vuitton Showcases New LV Pont 9 Soft Bag Collection
"With its bold design and oversized sole, Nicolas Ghesquière's iconic LV Archlight sneakers have inspired an elegant new iteration in a classic slingback form. Adopting the codes of the original design, the new model features a rubber, wave-like sole," Louis Vuitton shares.
Louis Vuitton LV Archlight Slingbacks Campaign