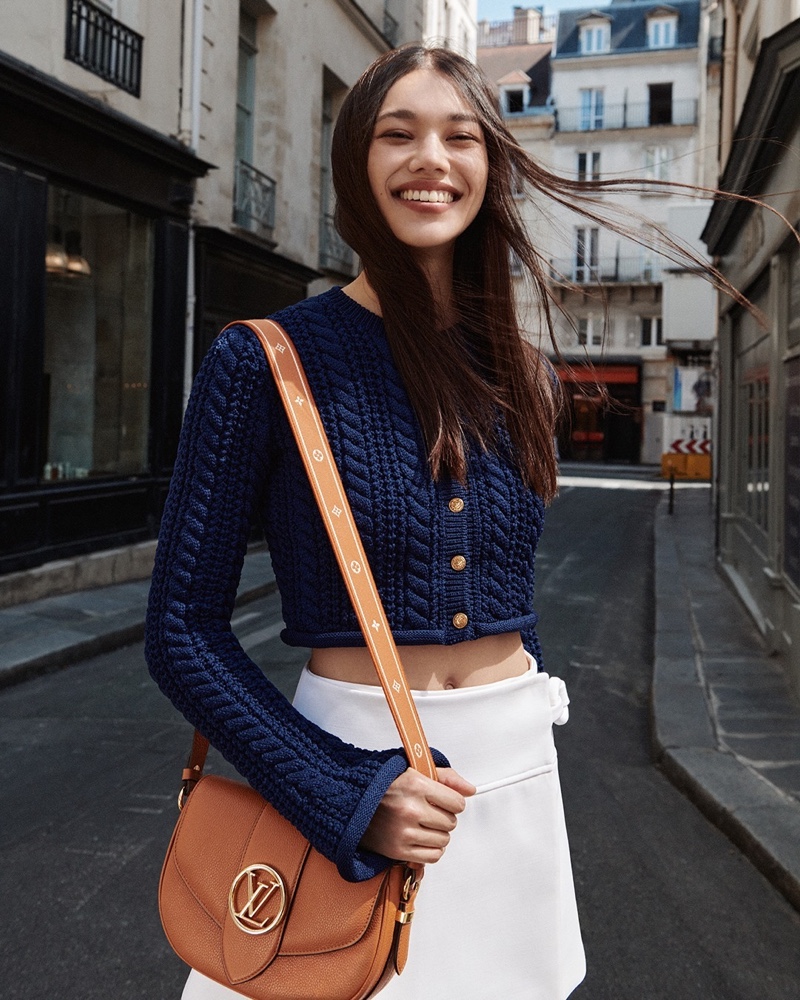 Luxury fashion house Louis Vuitton unveils an updated version of the LV Pont 9 bag with a soft version. For the new season, it features a round silhouette as well as a large textile strap. Models Jade Nguyen, Janet Jumbo, and Kristine Lindseth appear in accompanying collection images posing in Paris.
LV Pont 9 Soft comes in different colors, including blue, grey, black, and golden Siena. Priced between $3,850 and $4,100, the design includes gold-tone hardware. In addition to images, the model trio also appears in a short film set to the 1977 tunes of 'Take Me' by Cerrone.
Related: Liya & Rebecca Charm in Louis Vuitton 'Dauphine' Bag Campaign
"Embodying effortless Parisian chic, the LV Pont 9 is the perfect example of Louis Vuitton's commitment to exquisite craftsmanship. Boasting a timeless yet modern style, the new version's bicolor embroidered strap highlights the Maison's iconic Monogram motif," Louis Vuitton shares.
Louis Vuitton LV Pont 9 Soft Handag Collection