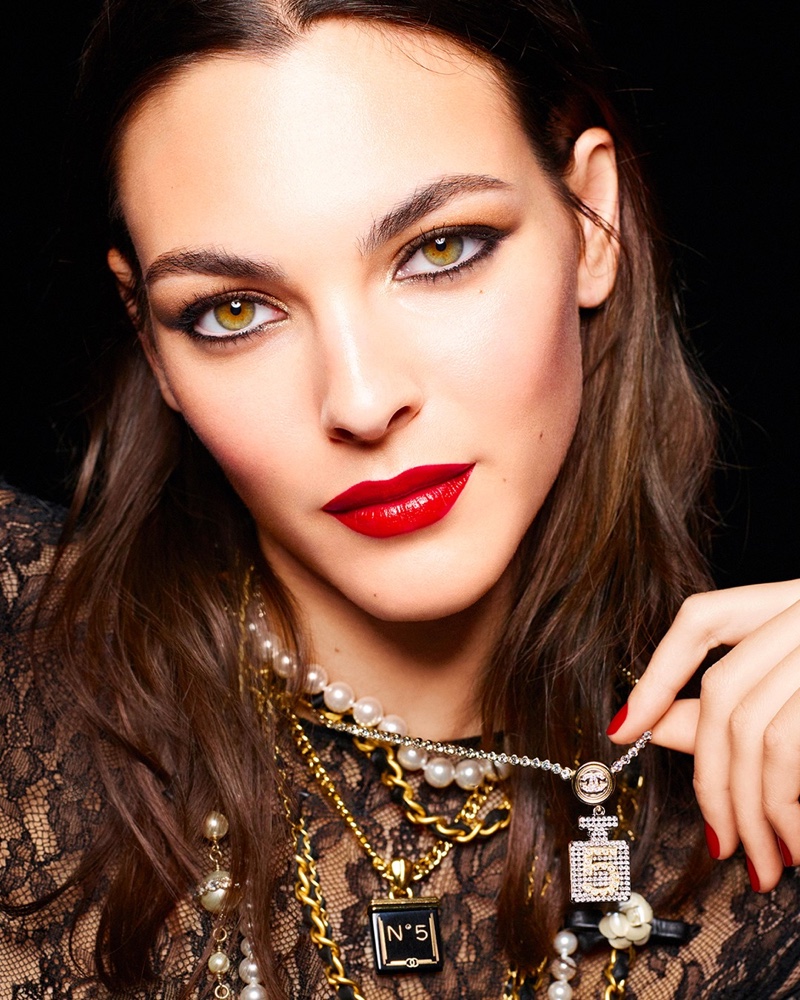 Just in time for the end-of-the-year, Chanel Makeup launches its Holiday 2021 collection featuring Chanel N°5 fragrance-inspired packaging. The campaign face is Vittoria Ceretti, who has fronted many advertisements for the brand. The Italian model gets accessorized with pearls and pendant necklaces.
With the Holiday 2021 season, the French fashion house unveils new eyeshadow (Les 4 Ombres N°5) in golden and amber shades as well as lipstick (Rouge Allure) in red hues. The number 5 and bottle get embossed on the packaging and cosmetics for a unique look. Le Vernis nail color in red also stands out for the season.
Related: Vittoria Ceretti Takes the Spotlight for Chanel Makeup Fall 2021
"Black, white, red, and gold form the codes of the new N°5 COLLECTION, inspired by the legendary fragrance. A color palette that plays with contrasts to reveal a mysterious, radiant makeup look," Chanel shares.
Chanel Makeup Holiday 2021 Campaign