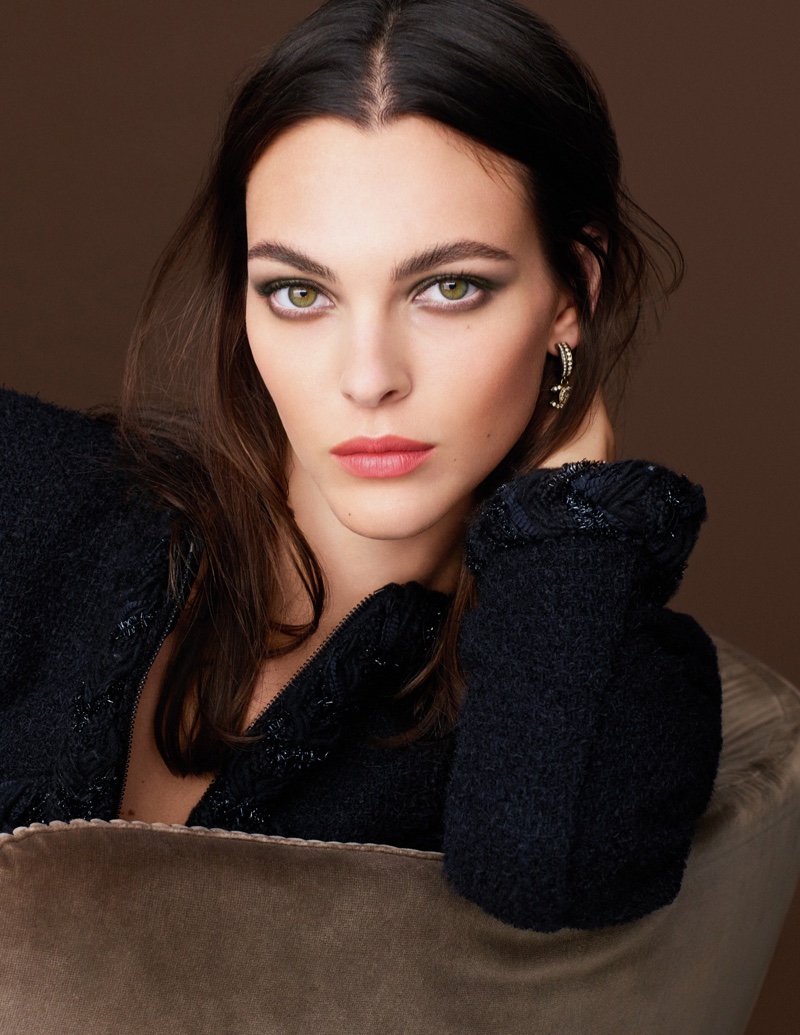 Chanel Makeup brings new hues to its fall 2021 collection. The campaign stars model Vittoria Ceretti who wears a shimmering tweed design to accompany the new season's autumnal tones. The brand focuses on four key color palettes for fall—Khaki Harmony, Silver-Grey Harmony, Red-Brown Harmony, and Champagne Harmony.
Matte and shine effects in the same tones make for contrasting looks. The fall line features liquid eyeshadow, long-wear nail color, powder blush, and matte lip color. In addition to images, Vittoria can also be seen in a short film wearing the stunning beauty look in motion.
Related: Vittoria Ceretti Shines in Pearls for Chanel Makeup
"Contour and light. CHANEL is reinventing the rules of makeup with an ultra-sensorial two-step technique for contrasting eye looks. Four deep and rich color harmonies, emphasized by effects that are matte or shiny, warm or electrifying. An interplay of layering and discord that gives an enigmatic result," the brand shares.
Chanel Makeup Fall 2021 Campaign